Written and directed by Quentin Tarantino Kill Bill was drawn up as a homage to grindhouse cinema; theatres that mainly showed low-budget, gory and horror films. Originally set for single release with a run-time of over 4 hours the film was divided into two with Kill Bill Volume 1 released in 2003 and Kill Bill Volume 2 released a year later, on April 16th, 2004. Full of iconic fight scenes taken inspiration from many brilliant martial art films, samurai cinema and spaghetti westerns. How far would you go to get revenge on the people who hurt you the most?
Female model is 167 cm and wearing a size S. Male model is 185 cm and wearing a size M.
---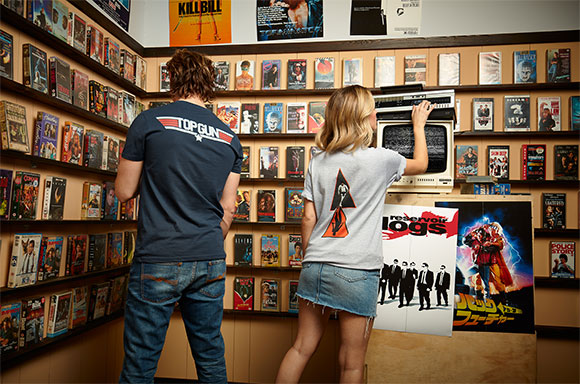 Modern Cult films began to grow during the 1960's when moviegoers began to disregard mainstream Hollywood films for underground films. The rising of underground films and festivals led to the making of midnight movies. These screenings of unorthodox movies late at night began in the 1970's; particularly in New York City and aimed to build up cult film followings. Zavvi's Cult Classic Apparel Range has been carefully chosen to include the very best Cult Classic films. Including big summer blockbusters to home video hits Zavvi's range will make you want to watch all your favourite cult classics on repeat.