Mario, the hero of a generation-spanning franchise. Back when it all began, he was a little Italian plumber in a world of enemies, powerups, puzzles and platforms. Celebrate his origins with this awesome Kanji script print.
---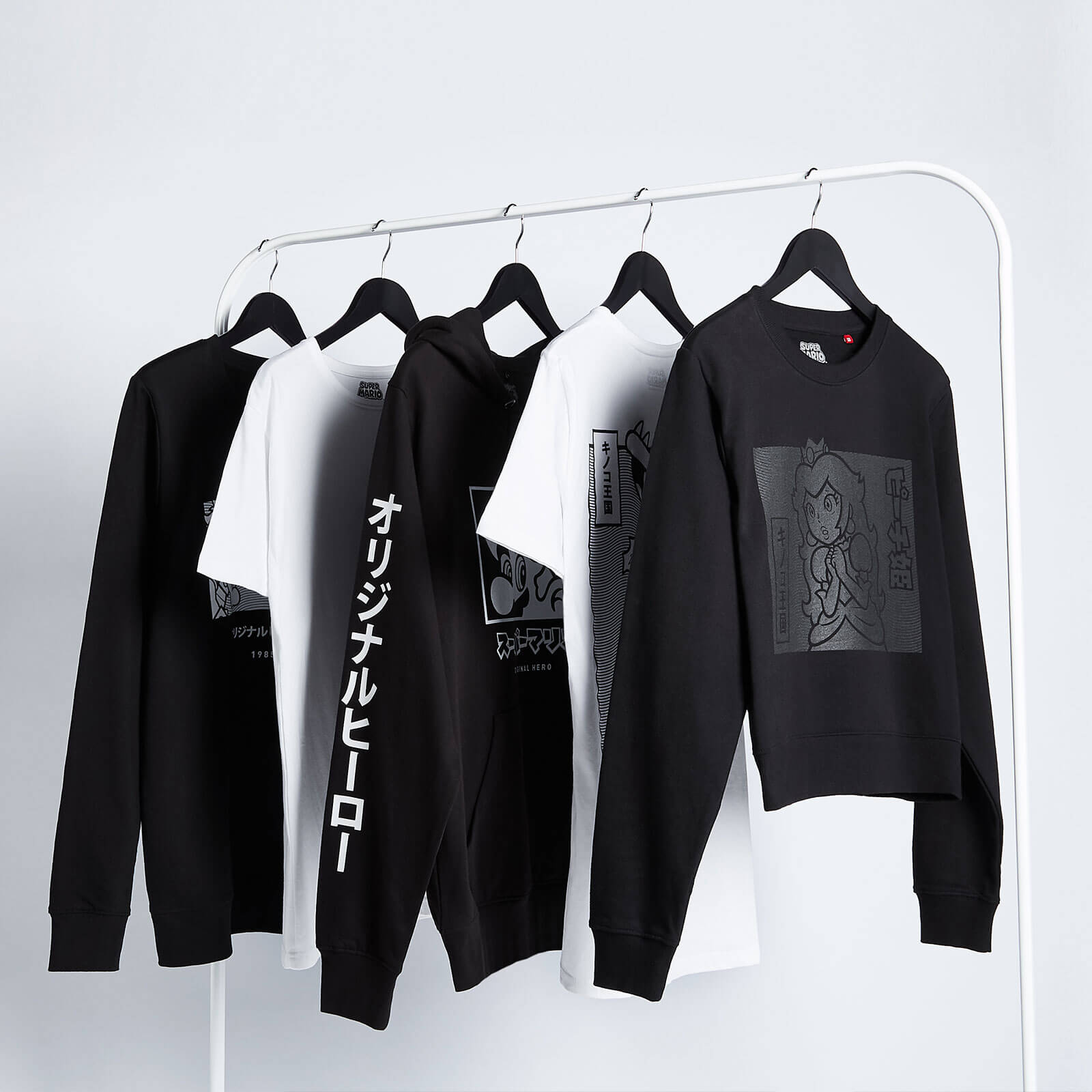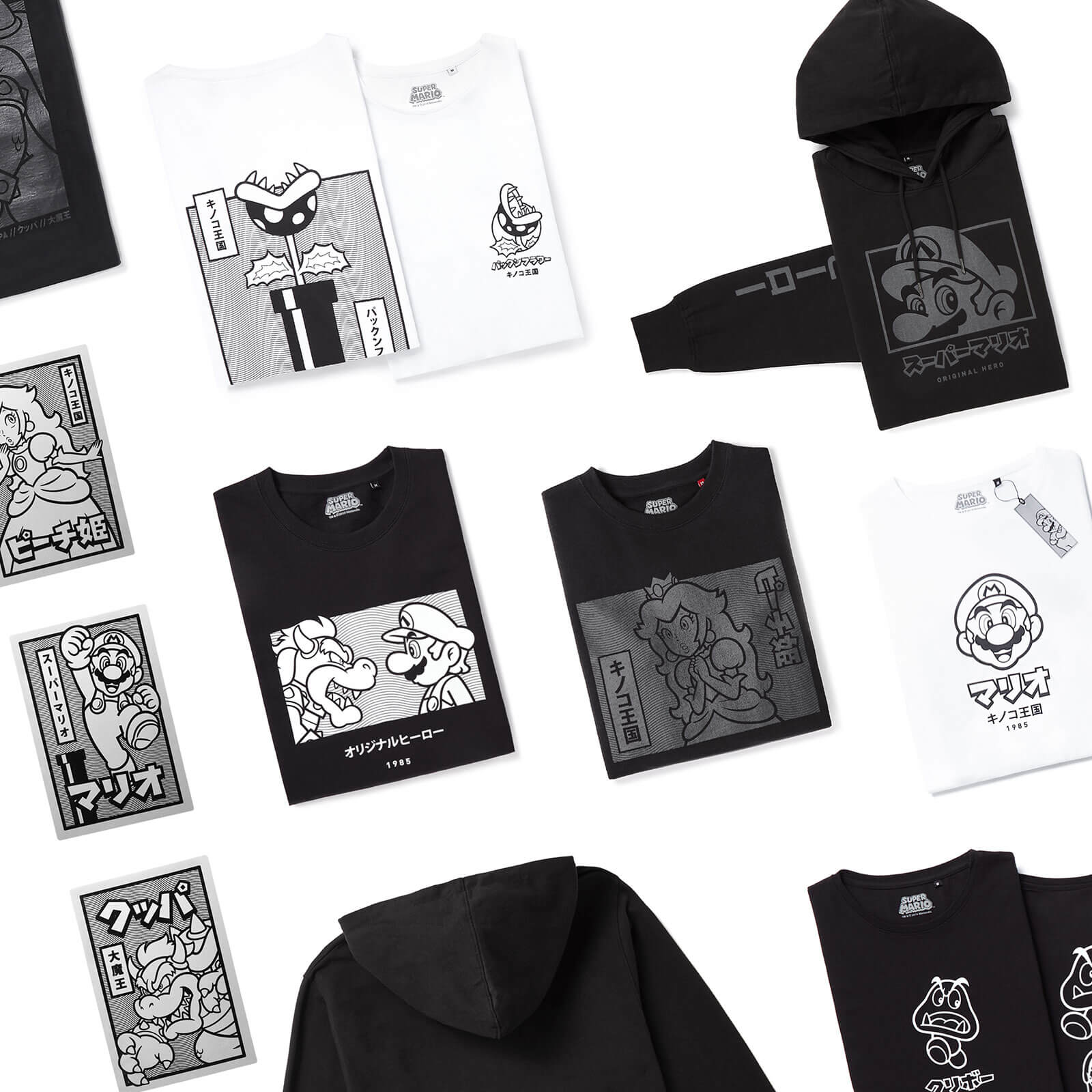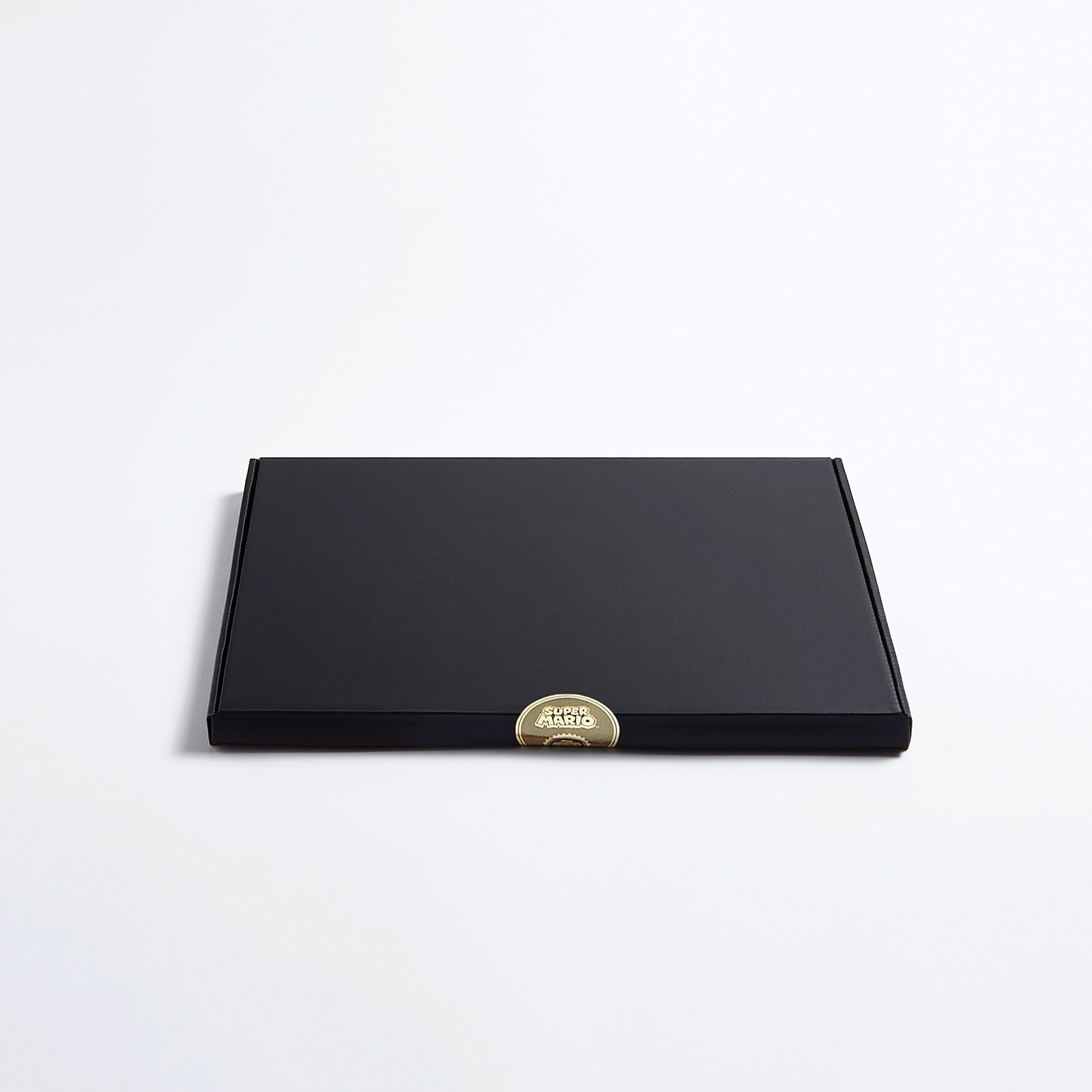 Just in! Zavvi are pleased to announce a limited edition Super Mario capsule range, created exclusively with Nintendo! Entitled 'Original Hero', this Tokyo streetwear-influenced collection has been developed to bring back the roots of one of the worlds most beloved franchises. This range builds the hybrid of 'Super Mario' line art style to celebrate the unmistakable Nintendo character aesthetic, as well as the bold and exciting style features of Tokyo streetwear fashion brought together in high contrast monochrome and subtle black on black.
---
Hoodies are made from pre-shrunk 100% Cotton. If you prefer a baggy fit, please order a size up.