Pulp Fiction isn't just everybody's favourite Halloween costume, it is a multi-award-winning production that boosted actress Uma Thurman and actor's John Travolta and Samuel L. Jackson's careers. The film has even been selected for preservation in the US labelled culturally, historically and aesthetically significant. Show your appreciation for this masterpiece with Zavvi's Cult Classic's.
Female model is 167 cm and wearing a size S. Male model is 185 cm and wearing a size M.
---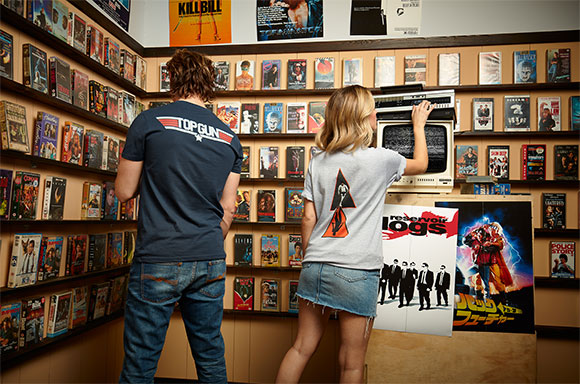 Modern Cult films began to grow during the 1960's when moviegoers began to disregard mainstream Hollywood films for underground films. The rising of underground films and festivals led to the making of midnight movies. These screenings of unorthodox movies late at night began in the 1970's; particularly in New York City and aimed to build up cult film followings. Zavvi's Cult Classic Apparel Range has been carefully chosen to include the very best Cult Classic films. Including big summer blockbusters to home video hits Zavvi's range will make you want to watch all your favourite cult classics on repeat.