The latest innovation in gaming technology is coming to an Xbox 360 near you! Kinect offers a unique experience to all users. Whether you're a seasoned veteran, a casual gamer or a new user, Kinect will entertain you and your whole family! People all over the world will be moving, communicating and having fun with the technology that will revolutionise the games console industry.
Controller-free gaming and entertainment experience!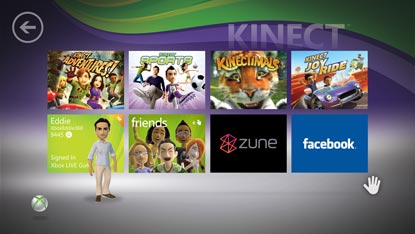 Kinect brings games and entertainment to life in extraordinary new ways—no controller required. Easy to use and instantly fun, the Kinect sensor uses revolutionary full-body tracking to put you in the center of the fun. This amazing new technology allows the sensor to recognize your body and mirror your movements in the game, making YOU the controller.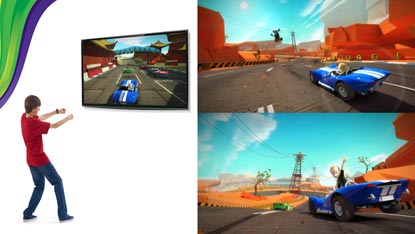 Control your Xbox 360 with a single gesture or wave of the hand
Get off the couch and into the game by using your body as the controller
Connect with friends and family with easy and interactive gameplay, video chat, and more (Xbox Live Gold membership required)
Revolutionary technology includes body recognition
Works alongside your Xbox 360 controller to enhance your entertainment
Compatible with every Xbox 360 (175MB of memory required)
What comes in the box:
Kinect for Xbox 360
Power supply cable
User's manual
Wi-Fi extension cable
Here's what you'll need to use the Kinect:
Xbox 360 console
6 feet (1.8 meters) between you and your television for play space (approx)
You!

Kinect Starts with You:
When technology becomes invisible and intuitive something special happens - you and your experience become one. No barriers, no boundaries, no gadgets, no gizmos, no learning curves. With Kinect you are the controller. It's just the magic of you - your movement, your voice, your face, all effortlessly, naturally and beautifully transforming how you play and experience entertainment.
Video Kinect:
Share a smile and a wave with faraway friends and family as you come together from living rooms across the world, no headset required*. Video Kinect pans to follow your movements and adjusts automatically to make chat on Xbox LIVE more intuitive and easier to use than ever before. *(Xbox Live Gold membership required)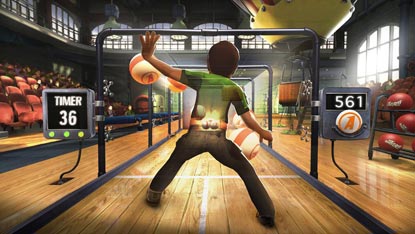 Kinect Adventures
Certificate: PEGI 3
Float in outer space. Experience the thrill of roaring rapids. Tackle mountaintop obstacle courses. And dive into the deep to explore a leaky underwater observatory — all from your living room. With "Kinect Adventures," you are the controller as you jump, dodge and kick your way through exciting adventures set in a variety of exotic locations.