Batman: Arkham Asylum exposes players to a unique, dark and atmospheric adventure that takes them to the depths of Arkham Asylum - Gotham's psychiatric hospital for the criminally insane. Gamers will move in the shadows, instigate fear amongst their enemies and confront The Joker and Gotham City's most notorious villains who have taken over the asylum. Using a wide range of Batman's gadgets and abilities, players will become the invisible predator and attempt to foil The Joker's demented scheme.

Batman: Arkham Asylum features an original story penned exclusively for the game by famous Batman author and five-time Emmy award winner, Paul Dini, whose credits include Lost season one and Batman: The Animated Series. With amazing graphics and a moody, immersive setting, Batman: Arkham Asylum offers diverse gameplay options that push the envelope for all action, adventure and superhero games.
Features:
Utilise the unique FreeFlow combat system to chain together unlimited combos seamlessly and battle with huge groups of The Joker's henchmen in brutal melee brawls.
Investigate as Batman, the world's greatest detective, by solving intricate puzzles with the help of cutting edge forensic tools including x-ray scanning, fingerprint scans, 'Amido Black' spray and a pheromone tracker.
Face off against Gotham's greatest villains including The Joker, Harley Quinn, Victor Zsasz and Killer Croc.
Become the Invisible Predator with Batman's fear takedowns and unique vantage point system to move without being seen and hunt enemies.
Choose multiple takedown methods, including swooping from the sky and smashing through walls, and use the predator camera get a closer look at the action.
Explore every inch of Arkham Asylum and roam freely on the infamous island, presented for the first time ever in its gritty and realistic entirety.
Experience what it's like to be Batman using batarangs, explosive gel aerosol, The Batclaw, sonar resonator and the line launcher.
Unlock more secrets by completing hidden challenges in the world and develop and customise equipment by earning experience points.
Enjoy complete superhero freedom in the environment with the use of Batman's grapple to get to any place you can see, jump from any height and glide in any direction.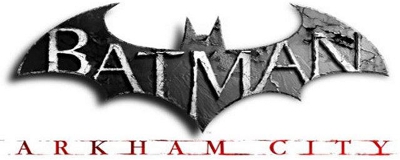 Batman: Arkham City treads heavily on the foundation that Batman: Arkham Asylum built for it, with severely unexpected consequences. With the story continuing months after the intense events of Asylum, Arkham City has become the designated high security dumping ground for all the thugs and the criminally insane individuals of Gotham City. This sequel combines a brand new, ultra-deluxe and layered storyline and setting, with new and improved classic characters and mastermind villains for ultimately gratifying gameplay.
This Game of the Year Edition is jam-packed with every update that has been introduced to the game since it was originally released, as well as all the available downloadable content packs. These packs include the Catwoman, Nightwing, and Robin add-ons, amongst Challenge packs and various others. This Game of the Year Edition also introduces the final piece of downloadable content for Batman: Arkham City, entitled Harley Quinn's Revenge. This DLC story mission allows the player to play as Batman and Robin as they set out to uncover and foil Harley Quinn's dastardly evil plan.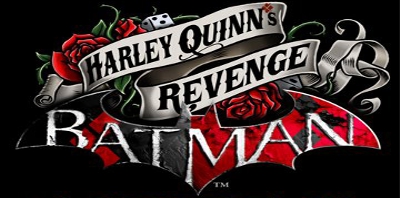 Batman: Arkham City
Batman: Arkham City Game Of The Year Edition Includes:
Batman: Arkham City game
Harley Quinns Revenge
Arkham City Skins Pack
Challenge Map Pack
Catwoman Pack
Nightwing Pack
Robin Pack
Harley Quinns Revenge:
2+ hours of content
New storyline and enemies
Play as both Batman and Robin
Face off against the all new "Harley Gang"
New environments
Use Robin's unique navigational abilities
New collectables
A new arsenal of counter attacks combines with the new hotkey system, allowing you to use nearly every new gadget in your possession against any enemy. You will find yourself hunting for trouble as each battle logs up your experience points, helping you unlock various upgrades. A free-flow of this advanced weaponry definitely gives you an advantage, with incredible new gadgets at hand such as smoke pellets, freeze grenades, the remote electrical charger and much, much more.
As well as this intricate campaign, there are a slew of advanced side missions to complete, as well as the 400 Riddler challenges which have you addicted to being in this world. Along with this, one of the most classic characters can become available via downloadable content: Catwoman herself. This content brings you Catwoman as a playable character, who has her own missions, Riddler trophies to achieve and storyline, interwoven in to the gigantic plot of Arkham City. (Cat Emerson)