Visit our Online Gaming Accessories store page and expand your gaming experience. Purchase your Xbox LIVE or PSN cards by Simply Clicking Here.
Expand your Mass Effect 3 world with the following packs, PSN and XBL card available here:

Mass Effect 3: Leviathan
Something lurks in the dark corners of space, something powerful enough to kill a Reaper. Shepard must discover the most closely guarded secret in the galaxy before the Reapers silence it forever.
Mass Effect 3: Leviathan expands upon the events of Mass Effect 3, with gripping and emotional storytelling, compelling new characters, and powerful weapons and upgrades. Unravel the dark history about the Reapers as you race across the galaxy to discover the Leviathan.
Leviathan will be available to download for 800 MS Points on Xbox LIVE, 800 BioWare Points on Origin for £7.99.
There is no war, only the harvest.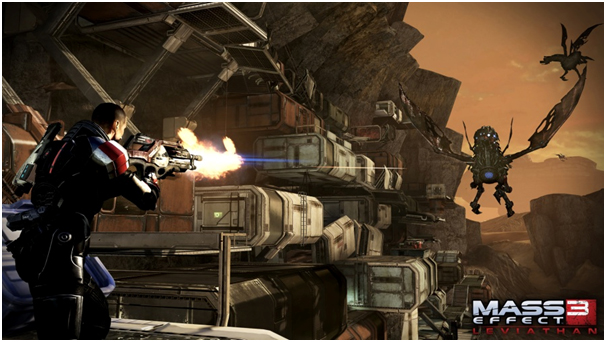 Mass Effect 3: From Ashes
Cerberus has attacked Eden Prime and taken over a human colony. Alliance forces are stretched too thin fighting the Reapers and are unable to offer support. Intel indicates that Cerberus is after a Prothean artifact and has found it. Shepard must infiltrate the colony and recover the artifact.
From Ashes includes a powerful new and permanent squad member – the last surviving Prothean. Learn more about the last days of the Prothean empire, before the Reapers wiped out their race. From Ashes also includes a new weapon, the Prothean Particle Rifle, and new appearances for every squad member.
From Ashes is available to download for £7.99 on Xbox LIVE, Playstation Network, and Origin.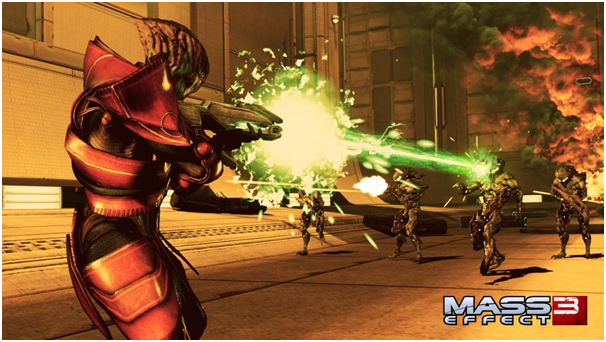 Mass Effect 3: Omega
Omega has been seized by one of Cerberus' most accomplished and brilliant agents, General Oleg Petrovsky…and Aria T'Loak is plotting her revenge. To reclaim her domain, she must team up with Commander Shepard.
Join Omega's infamous leader in her fight to retake the notorious black market station. Navigate Omega's seedy underbelly as Aria joins your squad and you witness her legendary biotic powers and unrelenting ruthlessness first-hand. Help Nyreen Kandros, the valiant turian leader of the Talon mercenary group, as she fights to free the enslaved people of Omega. Face down fearsome new enemies, including the Cerberus-manipulated Reaper, the Adjutant.
Shape Omega's future through four death-defying missions, and strike a devastating blow to the Illusive Man's plans.
The war for Omega has begun—How far will you go to end it? Out now.
Omega is available to download for 1200 MS Points on Xbox LIVE, 1200 BioWare Points on Origin for £11.99.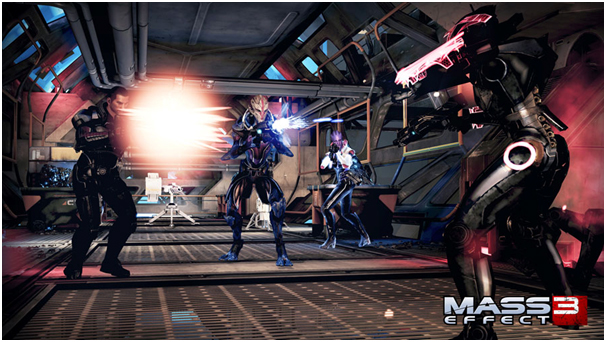 Mass Effect 3: Citadel
Embark on one last adventure with your team in Mass Effect 3: Citadel.
When a sinister conspiracy targets Commander Shepard, you and your team must uncover the truth, through battles and intrigue that range from the glamour of the Citadel's Wards to the top-secret Council Archives. Uncover the truth and fight alongside your squad – as well as the cast from the original Mass Effect and Mass Effect 2, including Urdnot Wrex!

When the adventure is over, reconnect with your favorite characters from the Mass Effect Trilogy, try your luck at the Citadel's Silver Coast Casino, blow off steam in the Armax Combat Arena, or explore and furnish Shepard's own living quarters on the Citadel. With unique content and cinematics featuring your friends and romance interests in the Mass Effect trilogy, Mass Effect 3: Citadel offers one final chance to see the characters you have known for years and rekindle romances.