The zombie apocalypse returns:

They thought they had survived the Zombie outbreak on Banoi. They thought they could get back to civilization. But after our heroes had reached the treacherous safety of a military ship - suddenly Fate strikes - a storm hits and horror and chaos come flooding back into their lives.

Zombie Bait Edition Includes:
Dead Island Riptide Xbox 360 game
Weapon Pack DLC
Steelbook Case
Hand Painted Figurine
Collector's Artwork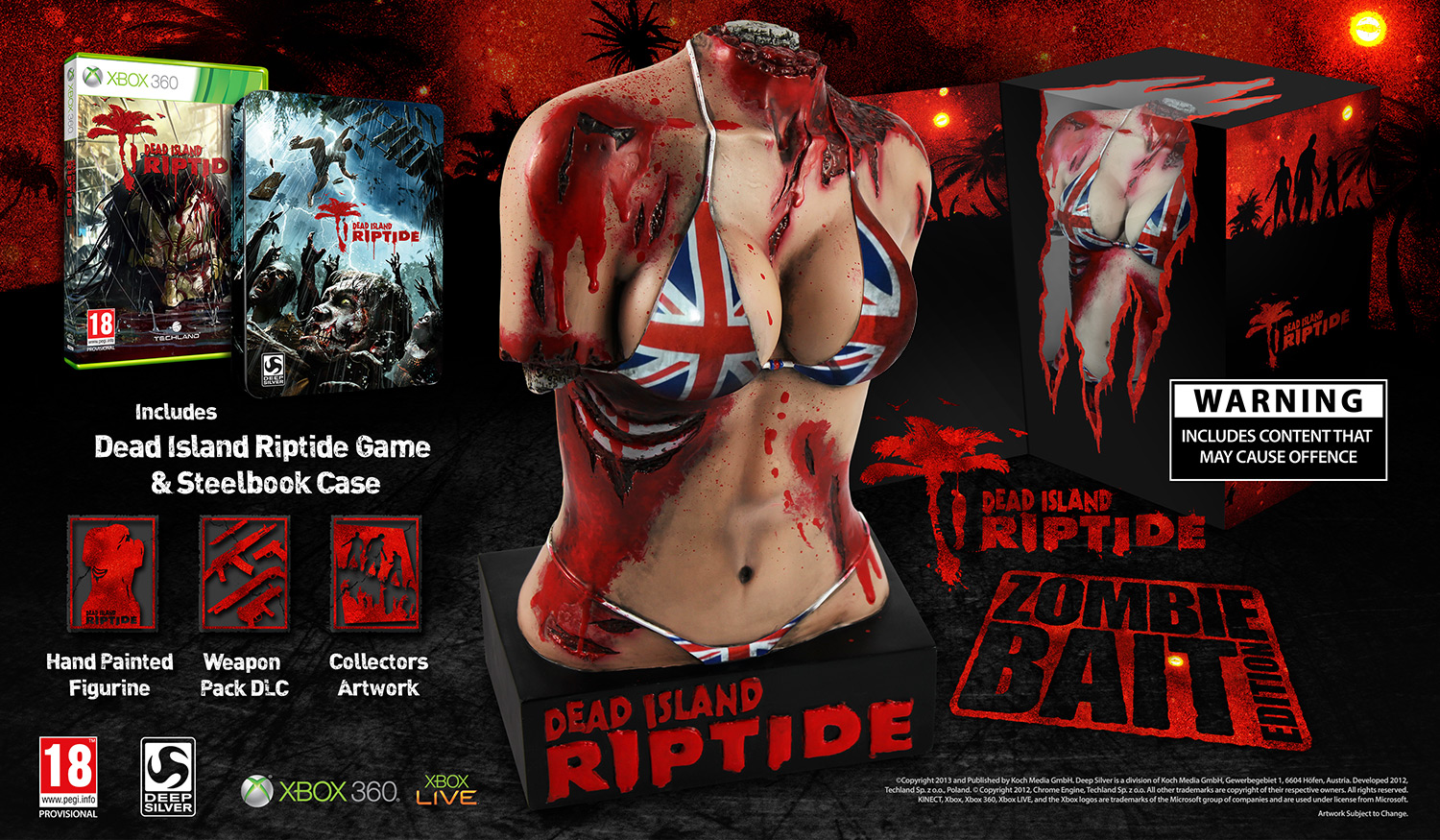 Pre-order DLC: The Survivor Pack
A BBQ Blade! This special pre-order pack contains an exclusive weapon only available here! How better to dispose of the wretched zombies than with a sharp blade? Add in some workbench-modifying and hook it up to a few fuel tanks to bring some heat to a zombie's heart! The so-called "BBQ Blade" lets you wade through zombie hordes with ease!
An XP/stats booster! Want that extra edge to level up faster than your peers? Here's your chance!
A special shop! The Survivor Pack will grant you access to a shop offering a special discount on weapons and items! Happy shopping!
The Survivor Pack DLC will be made available to everyone who pre-orders the game before its release in regions where it is available.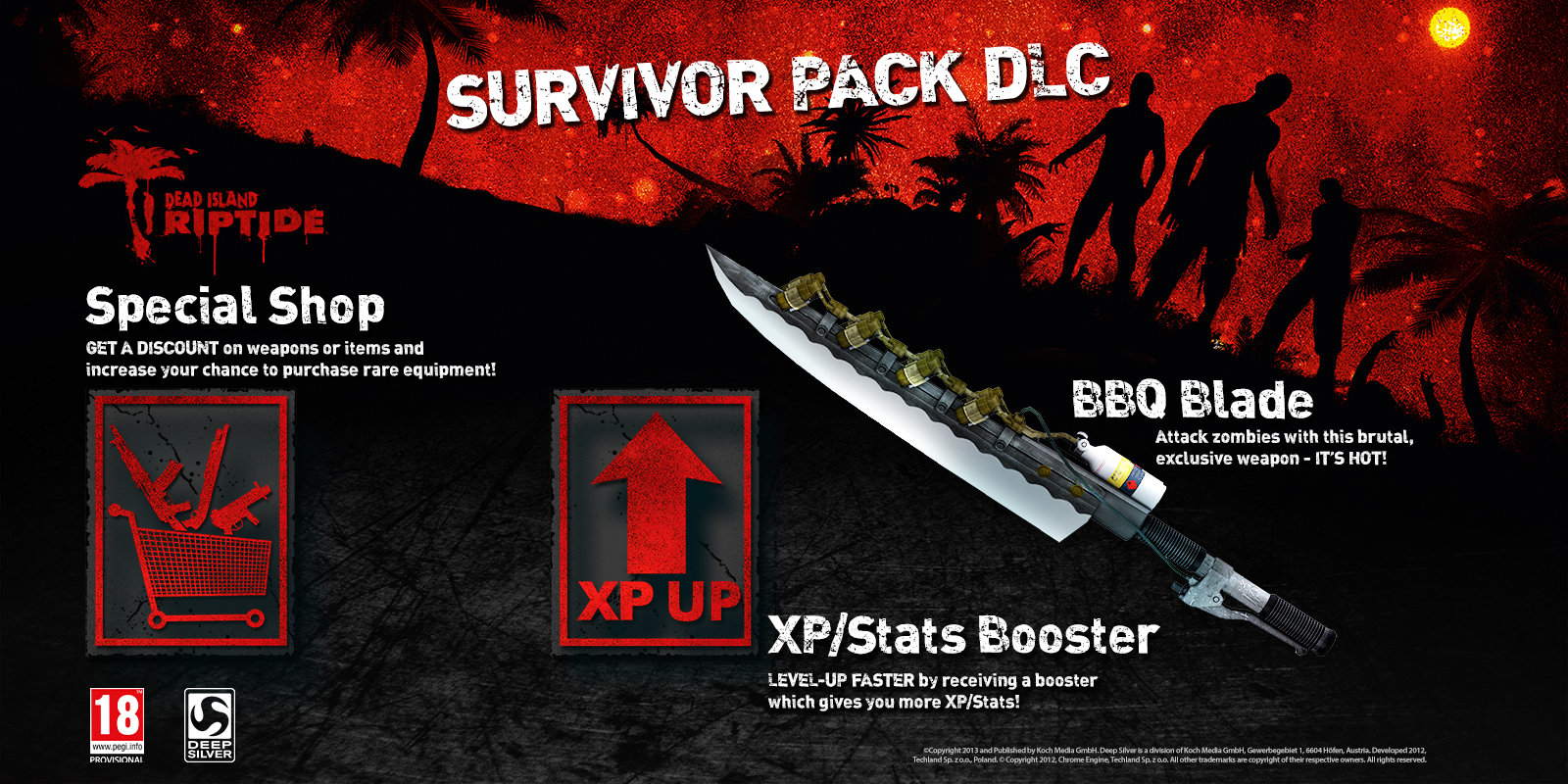 Dead Island: Riptide throws players back into the phenomenal mixture of RPG, Open World and Multiplayer Coop action. Taking the best of Dead Island and evolving it even further, Dead Island: Riptide will build on the brand's success, with millions of gamers worldwide having to fight for their lives again!

Dead Island: Riptide takes the best of Dead Island and adds even more layers to it. With new Multiplayer communication features, a wider arrange of zombies, a new weapon proficiency system and many other features, Dead Island fans as well as players new to the franchise will enjoy yet another unique survival experience.

Features:
Successful combination of First-Person Action, Open World and Coop Multiplayer set against a tropical island backdrop
New playable character
New vehicles: boats
New multiplayer communication feature
New zombies to kill & locations to explore
New skills to develop
Click Images To Enlarge