This bundle has everything you need to experience the series that redefined the third-person shooter in one compelling collection. Great as a gift, or to introduce new players to Marcus Fenix and Delta Squad.
The Gears of War Triple Pack includes two full games and a huge expansion:

Gears of War: The planet lies in ruin. An inmate named Marcus Fenix, once left to die, is humanity's only hope versus the relentless Locust. Lead your squad as Marcus or recruit a friend and complete the epic campaign together.

Gears of War 2: Entire cities are sinking. To survive, Marcus and Delta Squad must wage a massive counterattack deep in the Locust Hollow. Continue the fight together in two-player co-op, or in the addictive online multiplayer mode, Horde.

All Fronts Pack: Get the must-have expansion pack for Gears of War 2 by using the included token to unlock a bonus campaign chapter, all 19 extra maps, and 750 more available achievement points (you'll need 1.1 GB of storage space for this download).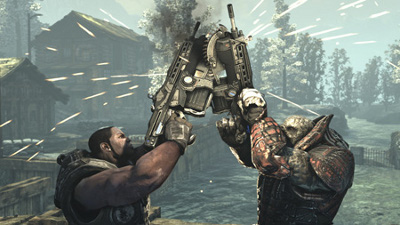 Grab your trusty chainsaw.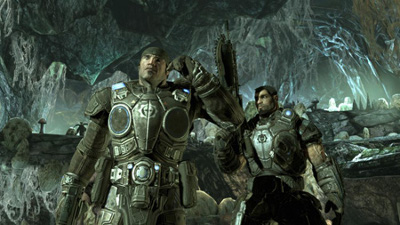 Take your fight to them.