Halloween is just around the corner, which means it's time for horror movie marathons.
Horror is such a huge genre that spans so many different monsters and ghastly deeds, so it can seem daunting to build the perfect watch-list.
Luckily, Arrow Video has a vast library of horror titles that range from well-known horror classics, to obscure B-movies that many of you have never even heard of before.
To help you build that watch-list and expand your horror horizons, here are ten Arrow Video titles available on Zavvi perfect to watch during the spooky season.
The Last House On The Left
Wes Craven was a horror master. He wrote and directed the first iterations of some of the genre's most well-known franchises, such as A Nightmare On Elm Street, Scream, and The Hills Have Eyes. But, before all that, he directed the rape-revenge film The Last House On The Left in 1972.
The film follows the parents of 17-year-old Mari who seek revenge on the men who raped and tortured their daughter. It is an absolutely brutal experience that marked the surge of rape-revenge films released in the 1970's. The Last House On The Left is by no means an easy watch, but it is an important piece of horror film history from the legendary Craven.
Zavvi has an exclusive steelbook of The Last House On The Left, which includes archival commentary, an introduction from Craven, new interviews with the cast and crew, and more.
Bride Of Re-animator
In the first Re-animator, Dr. Herbert West (Jeffery Combs) wreaked havoc on the Miskatonic Medical School as he discovered a way to reanimate the dead, including his roommate's cat. Now, he's back in Bride Of Re-animator, but this time, he wants to build the perfect woman from dead people. He's like an even more irresponsible Dr. Frankenstein, if that's even possible.
Director Brian Yuzna, who was behind films such as Society and Return of the Living Dead III, took the sequel to the next level in terms of gore and strange scenarios, such as a man stitching bat wings to his neck.
Zavvi has an exclusive steelbook of Bride Of Re-animator, which includes a 24-page illustrated booklet with writing by programmer Michael Blyth, a featurette about the film's special effects, audio commentary, and more.
Audition
Takashi Miike is known for his absolutely wild films that take the viewer on a horrific, yet somehow satisfying, journey.
His 1999 film Audition is the prime example of what Miike can do. It follows Aoyama, a widower who decides to hold auditions for his new girlfriend. He picks, or 'casts', Asami, a quiet woman that seemingly has everything he's looking for.
But, Asami is not what she seems and may have more sinister intentions. Audition has perhaps one of the most incredible and shocking climaxes of horror history, so if you can stomach a little gore, Audition is a must-see.
Tenebrae
What's Halloween without a little bit of 'giallo'? Dario Argento is a master of the heavily-stylised Italian horror sub-genre, especially with his 1977 film Suspiria.
If you've only experienced his witchy dance film, then make sure to add Tenebrae to your watchlist. An American crime novelist travels to Rome during his book tour but becomes involved in investigating a serial killer who may have been inspired by his books.
Since it's Argento, it's full of stylish murder — mostly of young women — and sex. Tenebrae's focus on violent sex got it deemed a video nasty, which means it was banned from sale until 1999.
Spider Baby
With the recent passing of Sid Haig, it's only right to include a film that features one of his best and weirdest performances.
In Jack Hill's Spider Baby, Haig is one of three siblings watched over by Bruno (Lon Chaney, Jr.).
His three charges have Merrye Syndrome, a condition where puberty starts early and the body suffers from social, mental, and physical regressions. This makes them childlike but also prone to violent outbursts. When two family members arrive to take the house, Bruno fights to maintain control over the 'kids'.
The Witch Who Came From The Sea
It wouldn't be Halloween without a film about a woman seeking vengeance against those who've wronged her.
The Witch Who Came From The Sea is the perfect film for delving into the psyche of a traumatised woman who takes out her rage on men. But, it isn't as violent as it seems, despite moments of castration.
Rather, it is a surprisingly metaphorical and introspective film that just so happens to include scenes of murder. It's also still relevant today as the protagonist Millie is triggered by celebrity culture.
Slugs
In a recent interview, Florence Pugh explained why she's scared of slugs. I wonder if she's seen the movie Slugs, whose tagline is they 'They ooze. They slime. They kill.'
Slugs are terrorising a rural town as citizens are found after suffering horrific deaths. It is soon revealed that giant slugs are breeding in the sewers and surfacing to feed on human flesh.
Every horror movie marathon needs a cheesy creature feature, and Slugs is just what you're looking for.
Hounds of Love
Serial killer movies may be a dime a dozen, but none of them are quite like Ben Young's Hounds of Love.
Loosely based on true events, the film follows a middle-aged couple who abduct, torture, and murder young girls. High school student Vicki is their latest victim who tries to turn the couple against each other in hopes it will aid in her escape.
The result is a tense, stressful experience as this threesome of hell dance around each other. It is a phenomenally-written film that creates a unique take on true crime that you will watch once and may never want to watch again.
The Wizard of Gore
Anyone who loved the classic teen movie Juno will be familiar with Herschell Gordon Lewis' classic The Wizard of Gore.
An extremely-pregnant Juno watches the film, her face twisted in delighted disgust as a woman is drilled in half and corn-syrupy goo oozes out of her wounds. Yes, the film is real, and yes, you can watch it!
Montag the Magnificent is a wizard whose participants start to show up dead. But don't worry — it's just a trick, right? You'll have to watch to find out. Prepare for a splatter-fest of epic proportions as bodies are torn to pieces in this Lewis classic.
The Endless
Director duo Justin Benson and Aaron Moorhead have taken the indie horror community by storm with their films that blend cosmic horror with brotherhood and romance. Throughout their body of work, the two focus on how they can use horror to access some kind of deeper emotion, and The Endless is no exception.
Benson and Moorhead play brothers who escaped from a UFO death cult and are trying to figure out life in the real world. However, one of them wishes to return to the cult's compound.
When they arrive, they begin to realise that maybe the cult was right all along. It's a beautiful mix of extraterrestrial horror and familial love. The Endless showcases the possibility of deep emotional storytelling through the genre.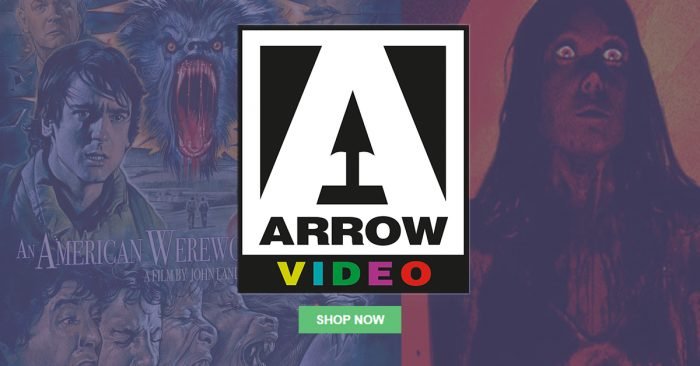 For all things pop culture and the latest news, follow us on Instagram, Twitter, Facebook and TikTok.