Calling all gamers. We have something exciting in store for you!
That's right, we have teamed up once again with our friends at Akedo footwear to bring you another awesome world exclusive collaboration.
And this time it isn't just one sneaker design, but two! We did say it was something to look forward to, celebrating two of the biggest and best gaming franchises in the world.
The first is for all you vault hunters out there featuring a design inspired by none other than Borderlands 3. Pop these on and you will be ready to start raiding, primed for action.
If you are an assassin though, then our Assassin's Creed Valhalla signature high-tops are for you, with a design inspired by the action adventure game.
Unique, eye-catching and sure to make a statement, both designs feature numerous motifs from the games which cover one side of the sneaker, with the other side featuring their iconic logos.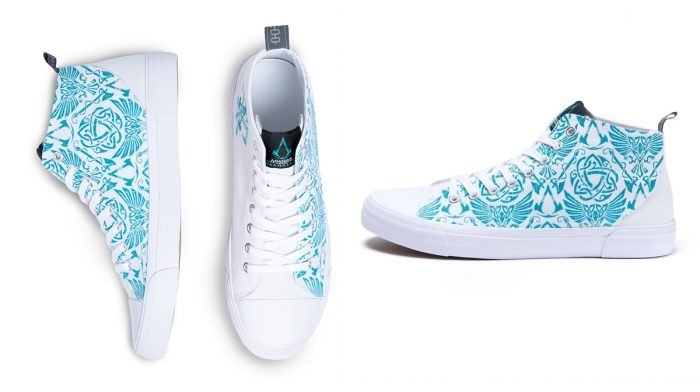 Made from high quality materials, each pair of sneakers are handmade and customised for every order, featuring classic lace-up fastening, a rubber toe cap and high top silhouette.
Exclusive to Zavvi and limited edition, both trainers will sell out quickly upon launch at 12pm (GMT) on 29th January, so keep your eyes peeled on our social media pages for announcements and sign up here for email alerts.
Over on Twitch we will be hosting a stream to celebrate the launch, so make sure you follow us there so you don't miss out.
Sign up for alerts here so you don't miss out.
For all things pop culture and the latest news, follow us on Instagram, Twitter, Facebook, YouTube, and TikTok.