John James Rambo is a solider suffering from post-traumatic stress disorder, the traumas of war have made it difficult for Rambo to adjust to normal life and prone to violence. When he finds himself in the small-town Hope, Washington after being picked up by the abusive sheriff, Will Teasle Rambo is subject to abuse from the sheriff and his officers. Escaping imprisonment Rambo flees to the mountains still being pursued by officers there will be many casualties before Rambo turns himself in.
Female model is 167 cm and wearing a size S. Male model is 185 cm and wearing a size M.
---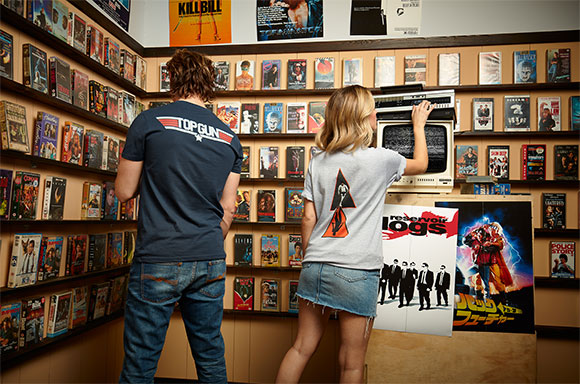 Modern Cult films began to grow during the 1960's when moviegoers began to disregard mainstream Hollywood films for underground films. The rising of underground films and festivals led to the making of midnight movies. These screenings of unorthodox movies late at night began in the 1970's; particularly in New York City and aimed to build up cult film followings. Zavvi's Cult Classic Apparel Range has been carefully chosen to include the very best Cult Classic films. Including big summer blockbusters to home video hits Zavvi's range will make you want to watch all your favourite cult classics on repeat.