Micro-sized sweat-proof sport Bluetooth buds delivering superior audio performance (music & calls) rivaling the best in wired headphones. Patented Secure fit for ultra comfort, ready for anything you can dish out on the trail, in the gym or on the slopes. Breakthrough exclusive super-capacity Battery HD technology doubles Jaybird X2's playtime to a solid 8 hours, offering a full week of workouts, or a full day of listening. Use your music device on your left or right side, above or below the waist, it doesn't matter with SignalPlus, for skip-free music outdoors.
Changing the game is about challenging everything we know and accept about the products we design. X2 rewrites the rules of Bluetooth, delivering a wireless sound you've never heard before in a super-small package with incredible battery-life.
Features:
Wireless music and calls with complete remote controls
Patented secure-fit enhanced comfort sport ear fins
Comply premium sport foam ear tips
8 hour super capacity battery HD
Signalplus for skip-free music outdoors
X-fit over/under-ear fit options
Shift premium bluetooth audio
Jenna voice prompts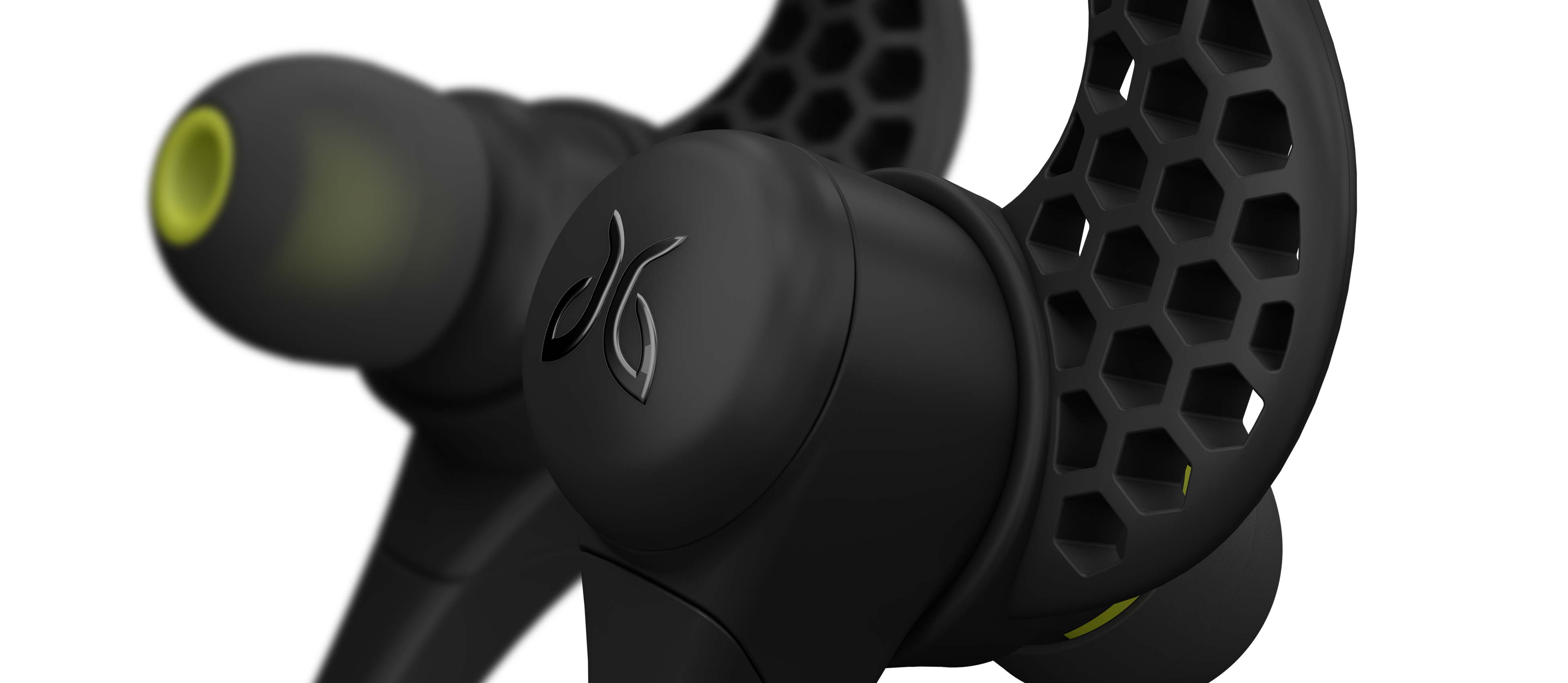 Signal Plus For Skip-Free Music
Game-changing innovation has gone into SignalPlus, the ability to be active, even outdoors while using your music device anywhere on your body without the traditional limitations of signal loss.
Micro-Sized Secure-Fit Sweat-Proof Sport Bluetooth Headphones
With X2, we've created an uncompromising audio experience that embodies our passion for enhancing our active lives.
Secure-Fit
X2 is locked and loaded ready for anything you can dish out. Newly designed patented sport ear fins hug into the top, back & lower surfaces of the ear.
Shift
Through perfecting a custom implementation of the native Bluetooth SBC codec, which we call Shift, we deliver a level of purity and sound that rivals and
challenges the very best in wired headphones.
Battery HD
X2 is the smallest Bluetooth headphone available, yet they pack an incredible 8 hours of play time. Enjoy a full day of music and calls, or work out an
hour a day for an entire week on a single charge.
In the Box:
X2 Wireless Buds
USB 2.0 charging cable
Comply™ Foam Ear Tips
Cord Management Clips
Silicone Ear Tips
Silicone Sport Carry Case
Secure-Fit Ear Fins