Originally developed by Team Bondi in conjunction with Rockstar Games, L.A. Noire is a crime thriller set in post-World War II Los Angeles. As Detective Cole Phelps, players must search for clues, interrogate suspects and chase down criminals to solve a series of cases based on real world incidents. As he rises through the ranks of the LAPD, Phelps comes face-to-face with the corrupt heart of Los Angeles: from fallen starlets to double-dealing police officers and the vast reaches of the criminal underworld and finally, the darkness of his own personal demons.
Utilizing a brand new type of facial capture technology called MotionScan, L.A. Noire breathes unprecedented life into character performances and was honored as an official selection of the 2011 Tribeca Film Festival.
L.A. Noire: The Complete Edition on consoles features all of the previously released downloadable content for L.A. Noire, including:
Nicholson Electroplating Arson case
Reefer Madness Vice case
The Consul's Car" Traffic case
The Naked City" Vice case
A Slip of the Tongue" Traffic case,
The Badge Pursuit Challenge
All weapons and outfits released to date.
Click Image To Enlarge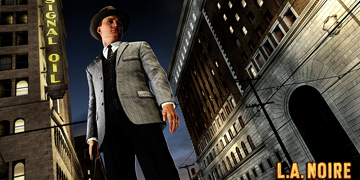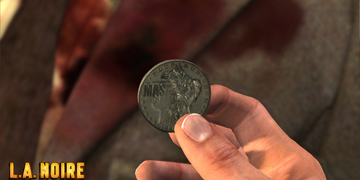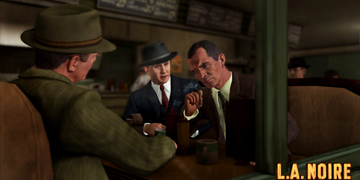 You must accept the license available online at rockstargames.com/eula . Non-transferable access to special features such as exclusive, unlockable, downloadable or online content, services, or functions may require single-use serial code, additional fee and/or online account registration (13+). Violation of EULA, Code of Conduct, or other policies may result in restriction or termination of access to game or online account. Access to special features may require internet connection, may not be available to all users, and may, upon 30 days notice, be terminated, modified, or offered under different terms. The content of this videogame is purely fictional, and is not intended to represent or depict any actual event, person, or entity. The makers and publishers of this videogame do not in any way endorse, condone or encourage engaging in any conduct depicted in this videogame. Unauthorized copying, reverse engineering, transmission, public performance, rental, pay for play, or circumvention of copy protection is strictly prohibited.