Across the vast Western frontier, a plague is spreading!
When former outlaw John Marston wakes up at his farmhouse, he finds a world gone insane: overnight, deranged hordes have overrun the towns and outposts of the American frontier. In a desperate attempt to save his family, Marston must traverse a world torn apart by chaos and disorder, using every skill he has to survive long enough to find a cure.

Undead Nightmare combines a terrifying single player campaign as well as the full suite of amazing multiplayer content for one of the biggest games of the year: Red Dead Redemption. Undead Nightmare is a standalone game that does not require a copy of Red Dead Redemption to be played.

Single-Player Features:
Take on a brand new, undead-riddled, single-player adventure
Experience completely new gameplay mechanics, weapons, and world design
Battle against four different Zombie classes with detailed character design
Encounter Graveyard action areas as well as Undead and Mythical animals
Find New Collectible Outfits and Challenges to complete
7+ hours of single-player gameplay
Multiplayer Features:
Join Friends across the Dying and Undead West in exciting Co-Op missions and Competitive Modes
Attack and defend in Stronghold Mode, or claim territory in Land Grab
School your friends in Poker, Liar's Dice and Horse Racing
Annihilate your enemies with the deadly Tomahawk and Explosive Rifle
Play online as iconic characters from Red Dead Revolver or as the legends from Red Dead Redemption.
15+ hours of multiplayer gameplay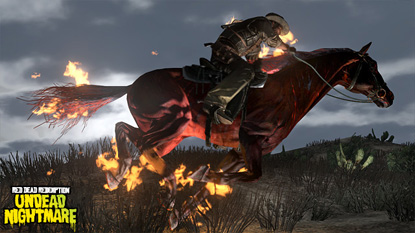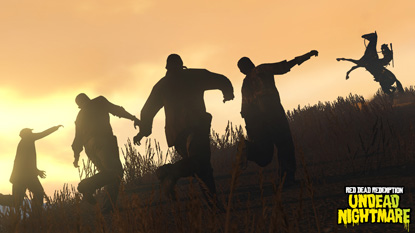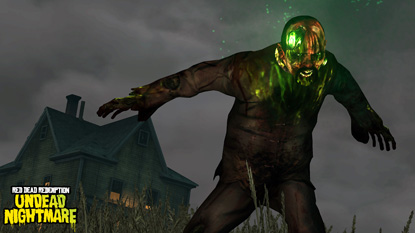 You must accept the license available online at rockstargames.com/eula . Non-transferable access to special features such as exclusive, unlockable, downloadable or online content, services, or functions may require single-use serial code, additional fee and/or online account registration (13+). Violation of EULA, Code of Conduct, or other policies may result in restriction or termination of access to game or online account. Access to special features may require internet connection, may not be available to all users, and may, upon 30 days notice, be terminated, modified, or offered under different terms. The content of this videogame is purely fictional, and is not intended to represent or depict any actual event, person, or entity. The makers and publishers of this videogame do not in any way endorse, condone or encourage engaging in any conduct depicted in this videogame. Unauthorized copying, reverse engineering, transmission, public performance, rental, pay for play, or circumvention of copy protection is strictly prohibited.