Tank! Tank! Tank! is the brilliantly adapted port of Namco Bandai's 2009 arcade title of the same name, which was originally released in 2009. This fun, local multiplayer-focused party game is perfect for both friends and family to enjoy, with various over the top antics and battles to take part in. Each and every player will get to have the thrill of driving and shooting with tanks, as well as defending and obliterating the city they find themselves rolling through.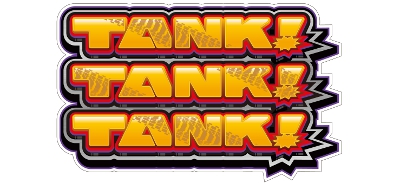 This arcade styled game allows up to five people to play; four using the Wii remote controls, one using the innovative Wii U Game Pad touchscreen controller. If playing solo, there is a fun story mode to play through, which takes you through various missions battling giant enemies, and allows you to unlock tanks as you progress and upgrade the ones already in your possession, which can then be used in the multitude of multiplayer mayhem on offer.
When it comes to gameplay, Tank! Tank! Tank! utilises the ingenious and intuitive Wii U Game Pad with the basic controls, and has you using the left analogue stick to move your tank, and the right trigger button to fire your gun. You can use the Game Pad's accelerometer to steer your tank, and the L and R buttons discharge various weapons. The aiming is automatic, leaving you to focus fully on both shooting and evading attacks from the many enemies. Another Game Pad feature used would be the camera, as like the original arcade game, you can take a picture of yourself, and then dress up your avatar using masks, helmets, and more.
The multiplayer has a wide range of modes and gameplay variety on offer, and has you fully collaborating with the other players in order to achieve victory. One mode has you and the other players (or AI controlled allies) working together to wipe out a plague of one hundred mechanical spiders within a time limit, allowing you to lay waste to the city if pesky buildings get in the way of your shot. You'll find power-ups littered throughout each level, dropped by various fallen enemies, which range from and include machine guns, missile barrages, massive rockets, and more.
Tank! Tank! Tank! also offers more versatility when it comes to multiplayer; when a player uses the Wii U Game Pad in the Kong mode, they can choose to put their face on and control the enemy Kong, and have the other players gang up against them in order to take them down. This wide range of variety when it comes to multiplayer and solo modes, as well as gameplay that utilises the Game Pad, makes Tank! Tank! Tank! a definite must have for all those who love brand spanking new features and manic, destructive arcade fun. (Cat Emerson)
Click Image To Enlarge