The PS Vita is the feverishly anticipated portable console brought to you by PlayStation. Two versions of this ingenious handheld have been released, the PS Vita with Wi-Fi, and the PS Vita with both 3G mobile broadband and Wi-Fi enabled. The PS Vita has been engineered to be the best of the best when it comes to both entertainment and gaming, with this keenly developed internet connectivity also providing an incredible social experience.
The PS Vita has completely revolutionised handheld gameplay with the use of two touch panels, along with a front and rear camera. The front and main screen is a five inch OLED (organic light emitting diode) touchscreen, which provides the best quality visuals possible, all graphics revamped and giving the user a visually stunning gaming experience. The rear of the portable system is a touchpad, creating possibly the most innovatively developed handheld console to date. Combined, this duo have engineered the most unique multi-touch gameplay around, as players can directly interact with their games through "touch, grab, trace, push and pull" motions with the use of their fingers on the pad and screen.

As has never been seen before, the PS Vita has also incorporated the dual analogue sticks you would find on the typical PlayStation controller. This means that a much wider range of games can now be featured on this portable entertainment console, including highly sought out first person shooter titles and so much more, allowing you to have the best gaming experience possible with the amount of options now available to you. These options even stretch out to being able to play PSP titles, minis and PS one classics via download from the PlayStation Network on the PS Vita, rolling all of the best of the past in to the future of PlayStation.
The social aspect includes allowing you to connect with all of your friends, wherever they are in the world using the PS Vita system. Through this, you will also have the ability to both play and share with them, as you would with the regular PlayStation Network, with which the PS Vita is compatible; and this includes mobile PlayStation trophy support, perfect for all you trophy hunters out there. There is also the enabled cross platform connectivity, which means that data is now transferable between the PS Vita and the PS3. Additional media support also includes the 4 core CPU, as well as the flash card media support for game and media saves, not to mention the built-in three-axis gyroscope, three-axis accelerometer and GPS functionality. As is evident, the PS Vita brings an incredible amount of features, aspects and gameplay that will revolutionise this generation's handheld consoles. (Cat Emerson)
Features:
Designed for games - With a stunning screen and dual analog sticks, PS Vita is every gamer's dream come true.
Social gaming - Locate, connect, discover, share and play with your friends wherever they are.
Power and performance - PS Vita uses the latest technology to deliver the best performance and graphics.
PlayStation Network - PS Vita is fully compatible with PlayStation Network, as well as connecting with PS3.
Innovative games - Built-in cameras and GPS help create augmented reality and location-based experiences
Multi-touch 5-inch organic light emitting display (OLED) as the front display
Multi-touch pad on the rear of the device
Dual analogue sticks
Two cameras (front and rear)
Software titles on small, dedicated flash memory-based cards
Three motion sensors, gyroscope, accelerometer and electronic compass
Wi-Fi network connectivity
PlayStation Network access, including "LiveArea," "Near" and "Activity" log features Trophy Support
The PlayStation Vita will be able to play PSP titles, minis, PS one classics, video and comics from the PlayStation Store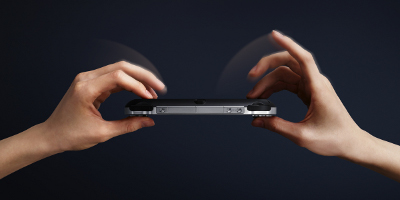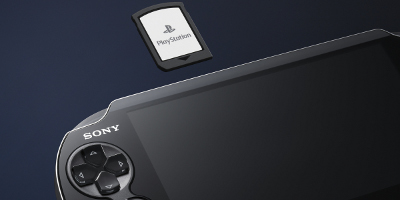 Technical Specifications:
CPU - ARM Cortex-A9 core (4 core)
GPU - SGX543MP4+
External Dimensions - Approx. 182.0 x 18.6 x 83.5mm (width x height x depth) (tentative, excludes largest projection)
Touch Screen - 5-inches (16:9), 960 x 544, Approx. 16 million colours, OLED Multi touch screen (capacitive type)
Rear Touch Pad - Multi-touch pad (capacitive type)
Cameras - Front camera, Rear camera
Sound:
Built-in stereo speakers
Built-in microphone
Sensors - Six-axis motion sensing system (three-axis gyroscope, three-axis accelerometer), three-axis electronic compass Location
Built-in GPS
Wi-Fi location service support
Keys / Switches:
PS button
Power button
Directional buttons (Up/Down/Right/Left)
Action buttons (Triangle, Circle, Cross, Square)
Shoulder buttons (Right/Left)
Right stick, Left stick
START button, SELECT button
Volume buttons (+/-)
Wireless communications:
IEEE 802.11b/g/n (n = 1×1) (Wi-Fi) (Infrastructure mode/Ad-hoc mode)
Bluetooth 2.1+EDR (A2DP/AVRCP/HSP)
For full specification and further information Click Here.