LEGO Star Wars: The Force Awakens
LEGO Star Wars: The Force Awakens, developed by TT Games and published by Warner Bros. Interactive Entertainment, will be available for PlayStation 4 and PlayStation 3 computer entertainment systems, PlayStation Vita handheld entertainment system, Xbox One, Xbox 360, the Wii U system from Nintendo and the Nintendo 3DS family of systems.
LEGO Star Wars: The Force Awakens takes players deeper into the new film than any other game with all of the heroic characters from the movie, including Rey, Finn, Poe Dameron, Han Solo, Chewbacca, C-3PO, and BB-8, as well as Kylo Ren, General Hux and Captain Phasma, while also exploring iconic Star Wars locales, such as Jakku and Starkiller Base.
This action-packed adventure introduces new gameplay features, including the enhanced "Multi-Builds" system, where players can choose from multiple building options to advance the game. Gamers will be able to engage in intense new Blaster Battles for the first time, utilizing surrounding environments to drive back the First Order. Fans can also experience the thrill of high-speed flight gameplay through arena-based battles and dogfights in space, while utilizing a multitude of vehicles along the way, including the legendary Millennium Falcon.
Click Images to Enlarge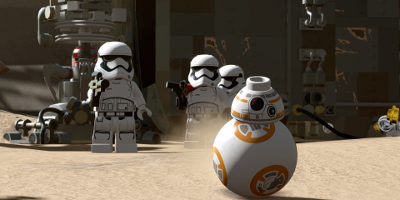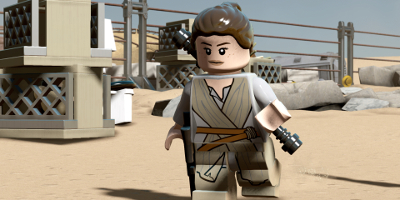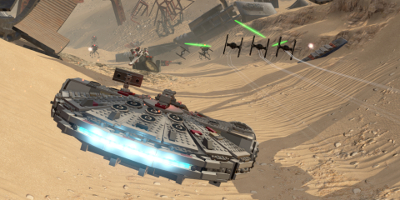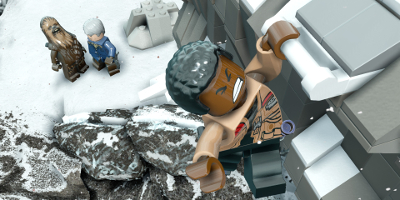 Ratchet & Clank
Play the game, based on the movie, based on the game! Ratchet & Clank (PS4) is a new game based on elements from the original Ratchet & Clank (PS2). Developed alongside the major motion CG-animated picture coming to theatres in 2016, Ratchet & Clank (PS4) marks the PlayStation 4 debut of PlayStation's greatest heroes. Join Ratchet, Clank, Captain Qwark and new friends as they battle to save the Solana Galaxy from the evil Chairman Drek.
With an hour of new cinematics (including footage from the film), Ratchet & Clank (PS4) takes a deeper look at the characters' origin stories and modernizes the original gameplay. Explore the galaxy in a game that features new planets, new and updated gameplay segments, all-new bosses, all-new Clank gameplay, all-new flight sequences, and much more --- with completely new visuals built to demonstrate the power of the PS4!
Battle your enemies with an out-of-this-world arsenal, including new weapons and fan-favorite tools of destruction from the Ratchet & Clank Future series. From the brand new Pixelizer (which transforms enemies into explosive 8-bit pixels) to franchise favorites like the dance-party-inducing Groovitron and wise-cracking robotic bodyguard Mr. Zurkon, Ratchet & Clank's arsenal has never been better.
Help Ratchet and Clank save the galaxy for the first time, again, exclusively on PlayStation 4!
Click Images to Enlarge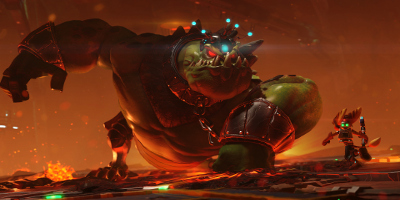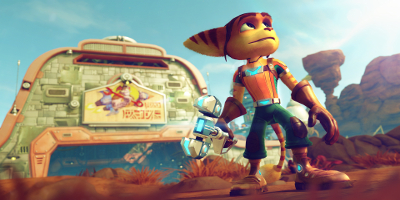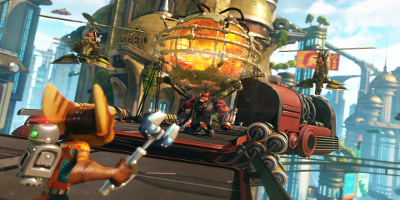 Uncharted 4: A Thief's End
Several years after his last adventure, retired fortune hunter, Nathan Drake, is forced back into the world of thieves. With the stakes much more personal, Drake embarks on a globe-trotting journey in pursuit of a historical conspiracy behind a fabled pirate treasure. His greatest adventure will test his physical limits, his resolve, and ultimately what he's willing to sacrifice to save the ones he loves.
Uncharted 4: A Thief's End sees Nathan Drake returning to his roots and exploring exactly what it means to be forced back into the world of thieves. Embark on a journey across the world in order to track down fabled pirate treasure and test Drake's physical limits and resolve. Experience the high visual fidelity of the PS4 as Nathans Uncharted 4 model is over double the polygons of Joel, the protagonist of Naughty Dog's last heavy hitter, The Last of Us on PlayStation 3.
Click Images to Enlarge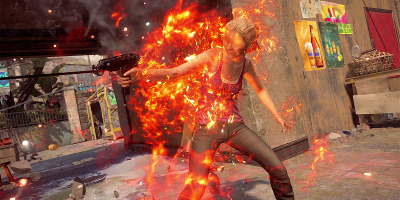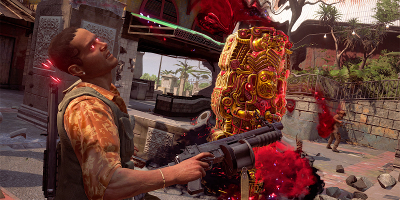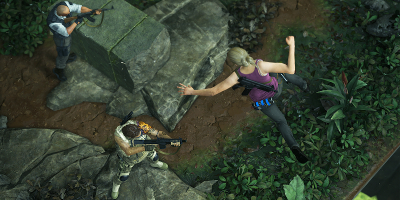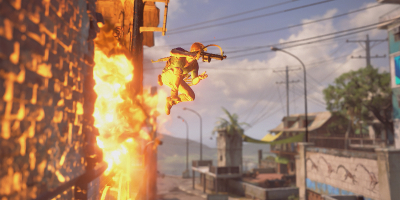 Sony PlayStation 4 1TB Console
Massive Amount of Space for more of your Games and Extras.
Gamer Focused, Developer Inspired
The PS4™ system focuses on the gamer, ensuring that the very best games and the most immersive experiences are possible on the platform. The PS4™ system enables the greatest game developers in the world to unlock their creativity and push the boundaries of play through a system that is tuned specifically to their needs. The PS4™ system is centered around a powerful custom chip that contains eight x86-64 cores and a state of the art 1.84 TFLOPS graphics processor with 8 GB of ultra-fast GDDR5 unified system memory, easing game creation and increasing the richness of content achievable on the platform. The end result is new games with rich, high-fidelity graphics and deeply immersive
New DUALSHOCK®4 Wireless Controller
The DUALSHOCK®4 controller features new innovations to deliver more immersive gaming experiences, including a highly sensitive six-axis sensor as well as a touch pad located on the top of the controller, which offers completely new ways to play and interact with games. The new SHARE button puts video streaming and sharing a tap away.
Shared Game Experiences
Engage in endless personal challenges with your community and share your epic triumphs with the press of a button. Simply hit the SHARE button on the controller, scan through the last few minutes of gameplay, tag it and return to the game—the video uploads as you play. The PS4™ system also enhances social spectating by enabling you to broadcast your gameplay in real-time.
Entertainment
PlayStation®4 will provide gamers access to a rich portfolio of applications that feature the hottest movies and television shows, unique specialized content, and live sports programming.
PlayStation®Plus
Introducing the new PlayStation®Plus, the membership service designed to bring games and gamers together, and fuel the next generation of gaming on the PS4™ system. PlayStation®Plus helps you discover a world of extraordinary gaming experiences through the ever-expanding collection of great games that members receive access to as part of their membership. With PlayStation®Plus on the PS4™ system, you'll also discover a world of like-minded gamers to play with and challenge, connected through an all-new multiplayer service worthy of the next generation.
Remote Play
With Remote Play, you can pick up on the PlayStation Vita where you left off on the PS4, to ensure you never stop playing. If you want to continue on another full screen, PlayStation TV (released 14 November 2014) allows you to stream your PS4 games to any TV in your home. If you aren't at home, the PlayStation App allows you to connect and interact with your PS4 via your smartphone, as well as keep up to date with what your friends are playing on their console.