PS4™ Pro – The Super-Charged PS4 The World's Most Powerful Console*
Dynamic 4K Gaming & 4K Entertainment*
HDR Technology supporting vibrant, more life like colour*
Support for faster frame rates and super-sharp action*
Game Worlds Come Alive*
PS4™ Pro gets you closer to your game. Heighten your experiences. Enrich your adventures. Let the super-charged PS4™ Pro lead the way.*
Spectacular graphics – Explore vivid game worlds with rich visuals heightened by PS4™ Pro.*
Enhanced gameplay – Support for faster frame rates delivers super-sharp action for select PS4™ games.*
One unified gaming community – Compatible with every PS4™ game. Play online with other PS4™ players with PlayStation® Plus.** Extraordinary entertainment – With up to 4K streaming and 4K auto-upscaling for video content.***
Greatness Awaits
PS4™ Pro plays all PS4™ format games. You can check PlayStation® Store for games that take advantage of PS4™ Pro specific features, or look for the 'PS4™ Pro Enhanced' icon on software packaging. Features vary from title to title. Select features depend on the type of display connected to PS4™ Pro. Vertical stand sold separately.
Click Images to Enlarge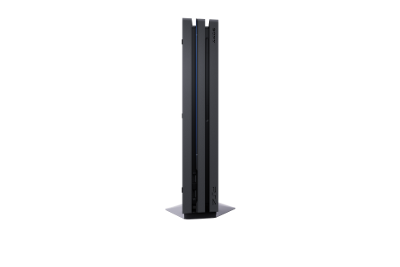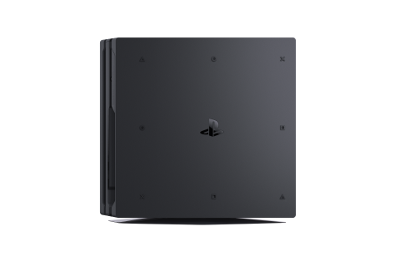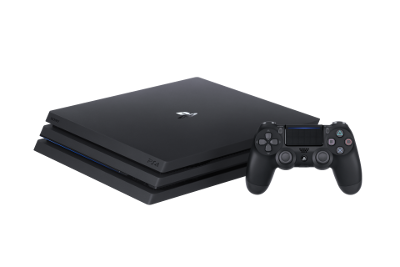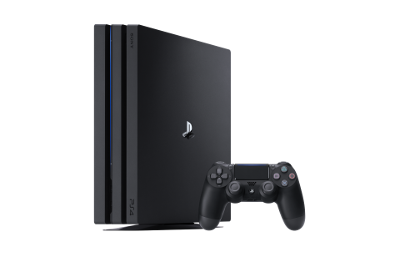 A parent's guide to PlayStation, for more information, Click Here
*Look for the 'PS4™ Pro Enhanced' icon on software packaging. 'PS4™ Pro Enhanced' features vary by game. Select titles may have enhanced visuals, frame rate, HDR 10 support, or increases in resolution. **PS Plus membership sold separately. ***Compatible 4K display required as well as subscription to 4K-compatible content streaming service. PS4™ Pro does not support 4K Blu-ray Discs. PS4™ Pro provides auto-upscaling for standard Blu-ray Discs.
*"Most powerful" means when compared to other consoles on the market on 10.11.2016. Compatible 4K HDR TV required for 4K and HDR support. Dynamic 4K gaming outputted by graphic rendering or upscaled to 4K resolution; support varies by game title. 4K entertainment via 4K video streaming services only. HDR and faster frame rates not supported by all games and video content. "Best Selling" is based on UK sales of all consoles 02/01/14 to 05/11/16.
Horizon Zero Dawn
Earth Is Ours No More
Survive a new wilderness dominated by herds of fearsome machines, warring tribes and age-old secrets in an all-action RPG adventure from the makers of KILLZONE™.
Harness the agility, cunning and deadly aim of Aloy − an expert hunter cast out from her tribe at birth – to defy overwhelming odds and turn deadly predators into defenceless prey.
Alone on your quest in an unforgiving, post-apocalyptic world, can you solve the riddle of your birth and bring to light the deepest and darkest mysteries of the ancient past?
Key Features:
Gather primitive resources and fuse them with advanced tech to create deadly new weapons.
Explore a vast landscape of arid deserts, lush forests and snow-topped lands in unpredictable weather, day and night.
Hunt, run and hide from mechanised beasts of all shapes and sizes – each with different and unique abilities – and plan every move to out-think and out-fight them.
Click Images to Enlarge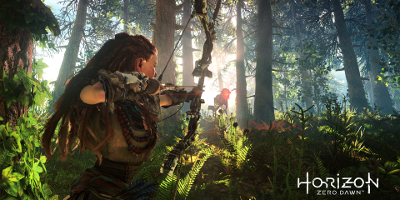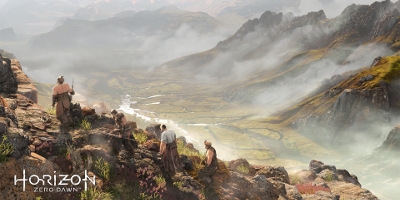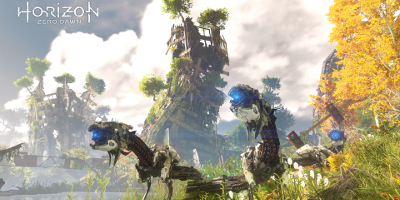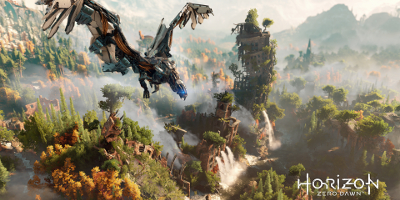 WipEout: Omega Collection
A name synonymous with PlayStation®, WipEout® is the rapid combat racer that defies gravity and defines generations.
Known for its blistering speed, iconic music and pure multiplayer mayhem, WipEout has starred on every PlayStation format since 1995 – and is now set to rip through the air on PlayStation4 and PlayStation4 Pro.
Featuring all the content from WipEout HD, Fury and 2048, WipEout™ Omega Collection packs in 26 reversible circuits, 46 unique ships, a ton of game modes and some new and classic music tracks.
It's time for WipEout veterans to come out of retirement and new pilots to make their debut.
Features:
Enhanced Visuals: Compatible with PS4 and PS4 Pro. Enhanced with PS4™ Pro.
Under The Hood: WipEout Omega Collection features content from WipEout HD, WipEout HD Fury and WipEout 2048.
Rapid Combat Racing: Rip around sharp bends, power through stomach-churning loops and dive down sheer drops as you take out your rivals with well-timed weapon blasts.
Competitive Multiplayer: Play online with friends in eight-player races, or classic two-player split screen.
Click Images to Enlarge