PS4™ Pro – The Super-Charged PS4 The World's Most Powerful Console*
Dynamic 4K Gaming & 4K Entertainment*
HDR Technology supporting vibrant, more life like colour*
Support for faster frame rates and super-sharp action*
Game Worlds Come Alive*
PS4™ Pro gets you closer to your game. Heighten your experiences. Enrich your adventures. Let the super-charged PS4™ Pro lead the way.*
Spectacular graphics – Explore vivid game worlds with rich visuals heightened by PS4™ Pro.*
Enhanced gameplay – Support for faster frame rates delivers super-sharp action for select PS4™ games.*
One unified gaming community – Compatible with every PS4™ game. Play online with other PS4™ players with PlayStation® Plus.**
Extraordinary entertainment – With up to 4K streaming and 4K auto-upscaling for video content.***
Greatness Awaits
PS4™ Pro plays all PS4™ format games. You can check PlayStation® Store for games that take advantage of PS4™ Pro specific features, or look for the 'PS4™ Pro Enhanced' icon on software packaging. Features vary from title to title. Select features depend on the type of display connected to PS4™ Pro. Vertical stand sold separately.
Click Images to Enlarge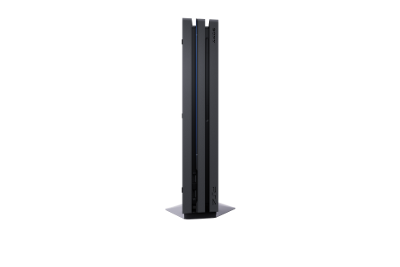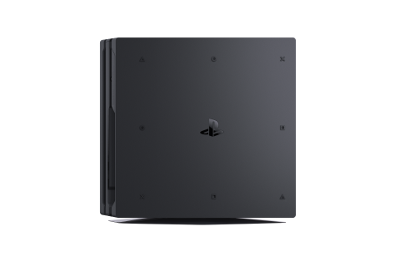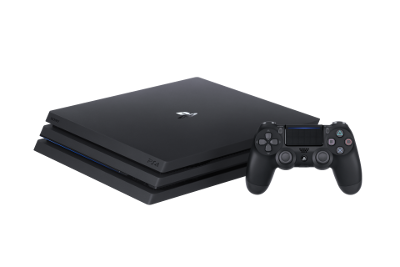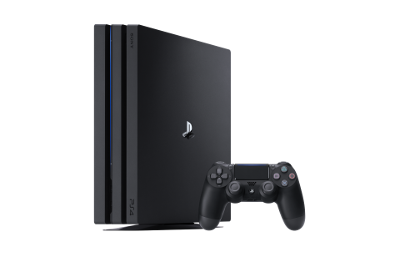 A parent's guide to PlayStation, for more information, Click Here
*Look for the 'PS4™ Pro Enhanced' icon on software packaging. 'PS4™ Pro Enhanced' features vary by game. Select titles may have enhanced visuals, frame rate, HDR 10 support, or increases in resolution. **PS Plus membership sold separately. ***Compatible 4K display required as well as subscription to 4K-compatible content streaming service. PS4™ Pro does not support 4K Blu-ray Discs. PS4™ Pro provides auto-upscaling for standard Blu-ray Discs.
*"Most powerful" means when compared to other consoles on the market on 10.11.2016. Compatible 4K HDR TV required for 4K and HDR support. Dynamic 4K gaming outputted by graphic rendering or upscaled to 4K resolution; support varies by game title. 4K entertainment via 4K video streaming services only. HDR and faster frame rates not supported by all games and video content. "Best Selling" is based on UK sales of all consoles 02/01/14 to 05/11/16.