Halo Wars 2 delivers real-time strategy at the speed of Halo combat. Get ready to lead Spartans, Warthogs and other classic Halo fighting forces in a brutal war against a terrifying new enemy on the biggest Halo battlefield ever.
All-new, Action-packed Story
Following the events of Halo 5, the all-new story is told in 13 action-packed missions set on the legendary Halo destination known as the Ark. Players will learn new strategies and command overwhelming firepower in large-scale battles against a new threat facing the UNSC and all of humanity.
Build Your Halo Army
Construct your bases, prepare your vehicles and amass your troops. Lead them into huge battles that span across alien environments in a vast collection of campaign and multiplayer maps.
Multiplayer Warfare
Play with or against your friends and the Xbox Live community* in up to 3v3 matches. All-new Units with explosive firepower, Leaders with special abilities that help to turn the tide in battle, and thrilling multiplayer modes are at your fingertips as you battle on a variety of maps.
Following the events of Halo 5, experience an all-new story across 13 action-packed campaign missions.
Build and command powerful armies of vehicles and troops in epic battles.
New Leaders with abilities that change the course of multiplayer battles, and new Units add to your arsenal of advanced weaponry.
Play the game with or against friends or matchmake on Xbox Live in a variety of multiplayer modes supporting up to 6 players.
Click Images to Enlarge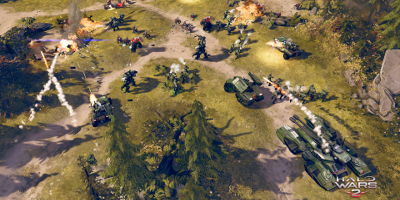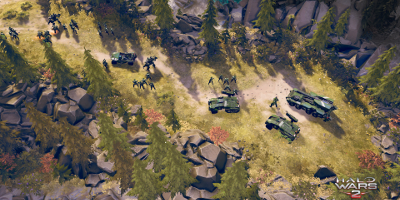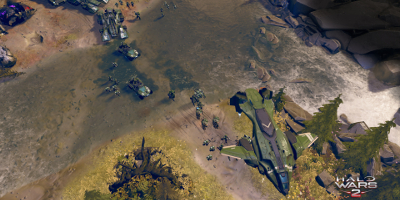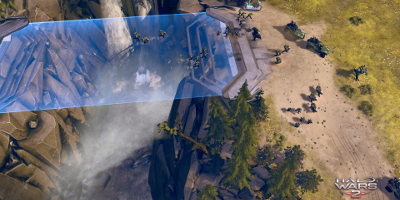 *Online multiplayer features require Xbox Live Gold membership (sold separately).