A timeless classic, Spielberg's 1970's Jaws will never go out of style. It was the film that had us all daring to swim in the sea for years to come as well as completely changing the way audiences looked at horror films and their relationship with sound and music. Released in 1975 Jaws is one of the greatest films ever made, winning several awards for its music and editing.
Female model is 167 cm and wearing a size S. Male model is 185 cm and wearing a size M.
---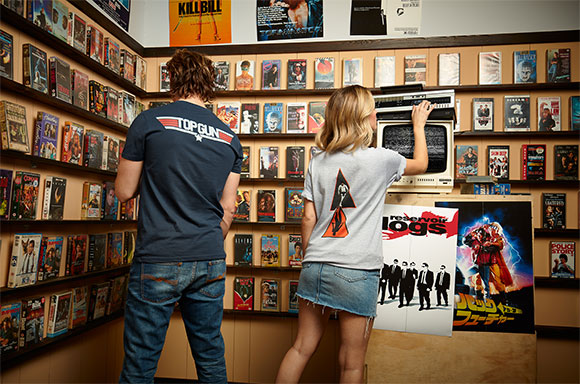 Modern Cult films began to grow during the 1960's when moviegoers began to disregard mainstream Hollywood films for underground films. The rising of underground films and festivals led to the making of midnight movies. These screenings of unorthodox movies late at night began in the 1970's; particularly in New York City and aimed to build up cult film followings. Zavvi's Cult Classic Apparel Range has been carefully chosen to include the very best Cult Classic films. Including big summer blockbusters to home video hits Zavvi's range will make you want to watch all your favourite cult classics on repeat.