A wealthy businessman John Hammond has created a prehistoric theme park named Jurassic Park, the main attraction… cloned dinosaurs. After an accident the park becomes unsafe and man is faced against the consequences of their creations, was man and dinosaurs never meant to walk the same planet together? - "God creates dinosaurs. God destroys dinosaurs. God creates man. Man destroys God. Man creates dinosaurs." Jurassic Park premiered in 1993, the science fiction adventure film directed by Steven Spielberg was a huge success making $3.1 million from midnight screenings on June 10 and earning $47 million in its first weekend. With such a huge following the franchise has continued to release 4 popular sequels with a 5th due to premier next year (2021)
Female model is 167 cm and wearing a size S. Male model is 185 cm and wearing a size M.
---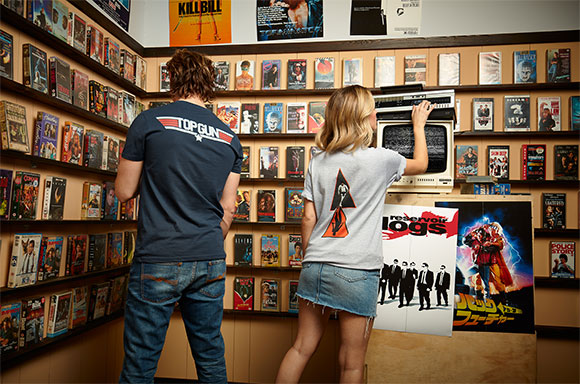 Modern Cult films began to grow during the 1960's when moviegoers began to disregard mainstream Hollywood films for underground films. The rising of underground films and festivals led to the making of midnight movies. These screenings of unorthodox movies late at night began in the 1970's; particularly in New York City and aimed to build up cult film followings. Zavvi's Cult Classic Apparel Range has been carefully chosen to include the very best Cult Classic films. Including big summer blockbusters to home video hits Zavvi's range will make you want to watch all your favourite cult classics on repeat.