1992's Reservoir Dogs was a great success in the UK, grossing up to £6.5 million and was more popular the Tarantino's following film, Pulp Fiction. Six perfect strangers team up to pull off the perfect crime but when the heist goes terribly wrong the surviving men are led to believe that they have been set up by a police informant.
Female model is 167 cm and wearing a size S. Male model is 185 cm and wearing a size M.
---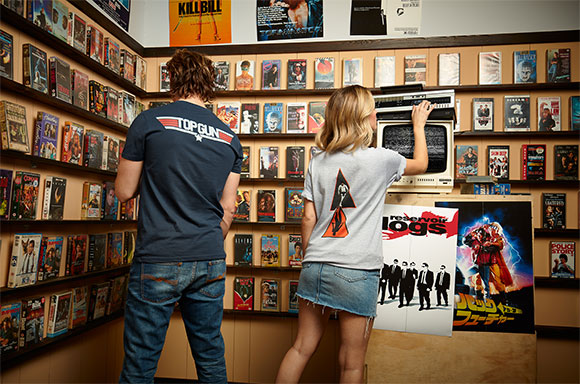 Modern Cult films began to grow during the 1960's when moviegoers began to disregard mainstream Hollywood films for underground films. The rising of underground films and festivals led to the making of midnight movies. These screenings of unorthodox movies late at night began in the 1970's; particularly in New York City and aimed to build up cult film followings. Zavvi's Cult Classic Apparel Range has been carefully chosen to include the very best Cult Classic films. Including big summer blockbusters to home video hits Zavvi's range will make you want to watch all your favourite cult classics on repeat.