Nicole de Boer (Cube, The Dead Zone) and Sebastian Spence (Battlestar Galactica) star in this disaster movie of electrifying proportions.
When an unexplained split in the atmosphere causes a series of ruthless and unpredictable tornadoes to hit New York City, deputy mayor Jim Lawrence (Spence) and his wife, climatologist Dr. Cassie Lawrence (de Boer), find themselves thrown into the eye of the storm as they try to stop the savage twisters from destroying everything in their path. With each hour that passes the storm gets more deadly, but when the tornadoes become electrically charged, NYC faces a brand new battle.
Can Jim and Cassie win the race against time and save the Big Apple from complete destruction, or is it already too late?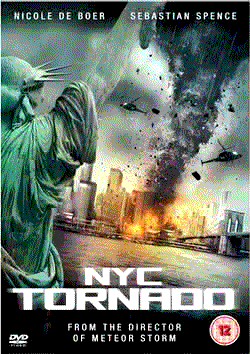 *Lenticular sleeves are limited and only available while stocks last.