DmC: Devil May Cry is the innovative reboot game of the world renowned and beloved Devil May Cry franchise, developed by Ninja Theory and published by Capcom. DmC details the life of protagonist Dante in a parallel and fictitious universe, completely separate from the other games in the Devil May Cry series.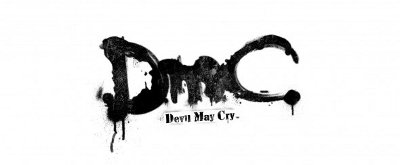 Step into the shoes of our half-devil and half-angel protagonist Dante, and follow him on his haunting adventures as he traverses through the twisted world of Limbo City. This surreal and warped reality will constantly keep you on your toes, as there are demonic security cameras around every corner just waiting to call in a whole host of Demons that want nothing more than to slaughter you. Watch how your split personality and inner turmoil distort the world around you, with the environments of Limbo City constantly changing, challenging you to keep your wits about you at all times.
The gameplay within DmC: Devil May Cry is as fluid, fast-paced, and exhilarating as ever, with Dante's split personality of both half-angel half-demon coming into affect when it comes to both weaponry and combat. DmC boasts the signature Devil May Cry blend of both guns and swordplay, with the game mechanics severely revamped in order to incorporate this game's change in lineage. With three combat modes available (demon, angel, normal), Dante's sword now possesses the ability to switch into a battle axe (demonic), scythe (angelic), and a spine-like grappling hook amongst other weapons, depending on which mode you trigger. This innovative combat mechanic feature means that all of Dante's weapons and utilities are changeable with lightning fast speed, to match his speed of light reflexes, and also introduces the ability to perform longer and more creative combo attacks, including aerial moves.
Delve into this surreal and alternate universe of DmC, uncovering the history of this parallel Dante as you fight against your polar opposite halves in order to come to terms with yourself. Fight back against the hordes of Demons out for your blood with your multitude of weapons and artillery in this fast-paced, combat-focused high-action game that will keep you on the edge of your seat with every second you play. (Cat Emerson)
Click Images To Enlarge