The Max Payne 3 Special Edition is ideal for fans and players looking for premium and collectible Max Payne content, including digital character and weapon packs not found anywhere else. The contents of the Max Payne 3 Special Edition will be available While Stocks Last.
Special Edition Includes:
A copy of Max Payne 3;
10" tall Collectible Max Payne Statue created in a collaboration between TriForce and Rockstar Games;
Series of game-inspired Original Still Life Art Prints that depict some of Max Payne's inner demons and vices;
Copper and brass-plated iron, bullet-shaped Bullet Keychain featuring a screw-off back;
Classic Multiplayer Character Pack of eight playable multiplayer characters for Max Payne 3 Multiplayer, including fan favourites from the original Max Payne and Max Payne 2 like Max Payne from Max Payne 2, Mona Sax and Vladimir Lem;
Disorderly Conduct Multiplayer Weapons Pack for Max Payne 3 Multiplayer that includes the Hammerhead Auto Shotgun, G9 Grenade Launcher and Molotov cocktail;
Max Payne 3 Official Soundtrack featuring the game's instrumental score.
Max Payne 3: Local Justice DLC Trailer
Max Payne 3 Multiplayer Gameplay Trailer
For Max Payne, the tragedies that took his loved ones years ago are wounds that refuse to heal. No longer a cop, close to washed up and addicted to pain killers, Max takes a job in São Paulo, Brazil, protecting the family of wealthy real estate mogul Rodrigo Branco, in an effort to finally escape his troubled past. But as events spiral out of his control, Max Payne finds himself alone on the streets of an unfamiliar city, desperately searching for the truth and fighting for a way out.

Featuring cutting edge shooting mechanics for precision gunplay, advanced new Bullet Time® and Shootdodge™ effects, full integration of Natural Motion's Euphoria Character Behaviour system for lifelike movement and a dark and twisted story, Max Payne 3 is a seamless, highly detailed, cinematic experience from Rockstar Games.
In addition to an expansive single-player campaign, Max Payne 3 will also be the first entry in the series to introduce a thorough and engrossing multiplayer experience. In a unique twist, Max Payne 3 multiplayer delivers a compelling experience that dynamically alters maps and mode progression for all players in a match. Along with traditional multiplayer modes, Max Payne 3 will also include a deep reward and levelling system, persistent clans and multiple strategic load-out options.
Features:
Developed by Rockstar Games for a seamless, highly detailed, cinematic experience
Advanced Bullet Time® and Shootdodge™ and Final Kill-cam mechanics for stylish shooting action
Cutting edge aiming, targeting and animation processes for precise, fluid gunplay
A dark, twisted story chronicling the return of Max Payne, one of the most iconic characters in videogames
Tight integration between Natural Motion's Euphoria Character Behaviour System and a brand new iteration of the Rockstar Advanced Game Engine (RAGE) for lifelike movement and a new level of environmental awareness
A wide range of weapons rendered in incredible detail: hammers cock back, shells eject from the chamber and each bullet is individually modeled from the split second it's fired to the moment of impact.
Advanced particle physics and destructible environments set the stage for dramatic and chaotic gun fights
New to the series, a compelling and addictive multiplayer experience to match the dark and relentless atmosphere of the single-player game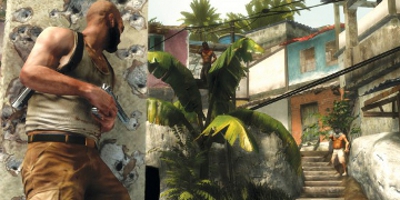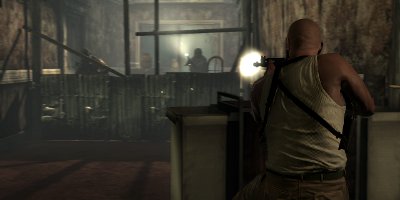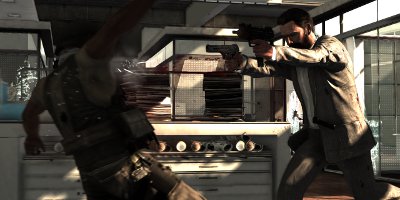 You must accept the license available online at rockstargames.com/eula . Non-transferable access to special features such as exclusive, unlockable, downloadable or online content, services, or functions may require single-use serial code, additional fee and/or online account registration (13+). Violation of EULA, Code of Conduct, or other policies may result in restriction or termination of access to game or online account. Access to special features may require internet connection, may not be available to all users, and may, upon 30 days notice, be terminated, modified, or offered under different terms. The content of this videogame is purely fictional, and is not intended to represent or depict any actual event, person, or entity. The makers and publishers of this videogame do not in any way endorse, condone or encourage engaging in any conduct depicted in this videogame. Unauthorized copying, reverse engineering, transmission, public performance, rental, pay for play, or circumvention of copy protection is strictly prohibited.