Silent Hill HD Collection brings you Silent Hill 2: Restless Dreams and Silent Hill 3; two games from the classic, nail bitingly terrifying Silent Hill legacy. These two games have been completely remastered and revamped in superb high definition quality, and for the first time ever are now available on the Playstation 3 with this release. The Silent Hill games are pioneers in their genre, combining tense atmospheres with high-adrenaline action and suspenseful moments, all guaranteed to keep you on the edge of your seat with every second you play. This collection gives you the chance to immerse yourself in these classic games once more, with better quality and revitalised graphics to give you an overall better game playing experience.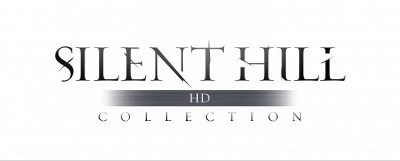 Silent Hill 2: Restless Dreams was originally released in 2001, and revolves around the protagonist James Sunderland, a heartbroken man who is grieving over the death of his beloved wife Mary. The story begins when James receives a letter from Mary, who died three years ago, asking James to meet her at their special place in the town of Silent Hill. Still devastated by her death, James goes to Silent Hill in the hope of seeing her again, and gets so much more than he bargained for. James suddenly finds himself in the zombie infested town, where all of his guilt, deepest secrets, and nightmares have come to life and are pursuing him. Redefine the survival horror genre as you play James, and run from the terrifying demon Pyramid Head as you search for the truth you appear to have repressed.
Silent Hill 3 was originally released in 2003, and is a direct sequel to the first game in the saga: Silent Hill. The game is set seventeen years after the events of the first, when the hero Harry Mason was given a baby girl to care for after defeating a god who was summoned by Silent Hill's residential cult. The girl, named Heather, is now seventeen and inexplicably drawn into the alternate reality of the town of Silent Hill. The cult is still in existence and are now pursuing Heather as they need her as part of one of their occult rituals, in order to use her to birth their god. Play Heather in this spine-chilling sequel, as you attempt to unravel the truth about your birth, and survive the horror you have found yourself in.
Experience once more the thrilling and pioneering games that redefined the survival horror genre in glistening high definition quality, with each suspenseful and terrifying minute keeping you on the edge of your seat. (Cat Emerson)