Tales of Graces F is the latest episode in the renowned Tales series on the current generation of consoles, and the first European appearance of the franchise on PlayStation®3. The story is set against the backdrop of three countries beset by a turbulent conflict and is founded on the ideals of "defending your convictions" and "protecting the people important to you."
For the first time in the Tales series, the combat system lets the player freely change attack style depending on the battle situation. The characters' distinctive weapons can be swapped for different styles, and the new combat system is easier to control while simultaneously making battles more involving. The title is developed by Namco Tales Studio LTD. in Japan with the aim of bringing to life the rich depth of the evocative characters created by Mutsumi Inomata.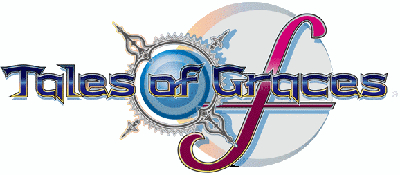 Storyline:
On a world called Ephinea, a civilization flourishes through the use of "Eleth," a substance found in a material called "Crius." Within the world, three kingdoms - Windor, Strata and Fendel - struggle for dominance. In the remote Windor town of Lhant, the eldest son of Baron Aston, a spirited and guileless boy named Asbel Lhant, enjoys the carefree days of his youth with his childhood friends and inseparable comrades. However, an event occurs that makes Asbel determined to become stronger, and so he decides to enter a training academy for knights in the kingdom's capital.
Seven years pass. Asbel is 18 years old and striving to become a fully-fledged knight. However, he is forced to give up his dreams when his father, Aston, passes away. He cannot escape the obligation he feels to succeed his father as the Baron of Lhant.
Features:

Style Shift Linear Motion Battle System
The latest version of the most dynamic battle system in RPG gaming. Experience dynamic real-time battles with special attacks and two different fighting styles for each character. Battles unfold with numerous attack methods and a significantly increased number of tactical possibilities.
Deep and rich storyline
To save the world you must uncover its secret while three kingdoms fight for supremacy.
Huge game content
There are mini-quests to discover, various sub-plots around the world and many other features, such as the dualizing item synthesis system and the title system for battle experience.
Renowned creative talent
The anime style character designs are by Mutsumi Inomata who has created countless popular characters in many previous Tales stories. The music is created by the famous composer Motoi Sakuraba.