Order L.A. Noire and receive the exclusive in game content 'Sharpshooter Suit and Gun Combo'.
"The Sharpshooter" Detective Suit enhances your aim with rifles and pistols. Always a worst case scenario for any detective working a case, there are of course those occasions for Cole Phelps when pursuing a suspect escalates to gunfire. In these tense shootouts, the Sharpshooter suit provides that extra aiming precision to take the criminal down.
Alternative pistol model (nickel-plated)
Click Image To Enlarge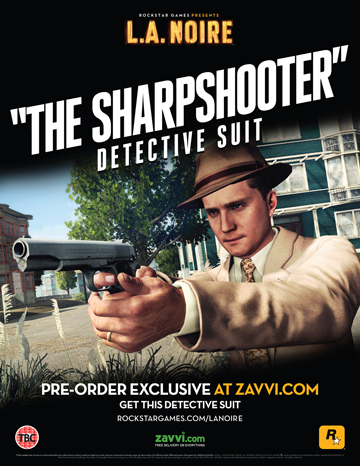 Amid the post-war boom of Hollywood's Golden Age, Cole Phelps, an LAPD detective is thrown headfirst into a city drowning in its own success. Corruption is rampant, the drug trade is exploding, and murder rates are at an all-time high. In his fight to climb the ranks and do what's right, Phelps must unravel the truth behind a string of arson attacks, racketeering conspiracies and brutal murders, battling the L.A. underworld and even members of his own department to uncover a secret that could shake the city to its rotten core.
Using groundbreaking new animation technology that captures every nuance of an actor's facial performance in astonishing detail, L.A. Noire is a violent crime thriller that blends breathtaking action with true detective work to deliver an unprecedented interactive experience. Search for clues, chase down suspects and interrogate witnesses as you struggle to find the truth in a city where everyone has something to hide.
Click Image To Enlarge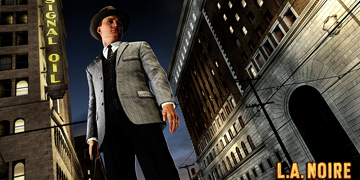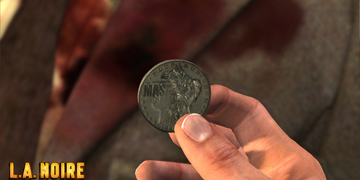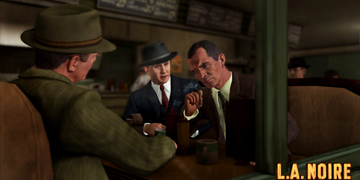 You must accept the license available online at rockstargames.com/eula . Non-transferable access to special features such as exclusive, unlockable, downloadable or online content, services, or functions may require single-use serial code, additional fee and/or online account registration (13+). Violation of EULA, Code of Conduct, or other policies may result in restriction or termination of access to game or online account. Access to special features may require internet connection, may not be available to all users, and may, upon 30 days notice, be terminated, modified, or offered under different terms. The content of this videogame is purely fictional, and is not intended to represent or depict any actual event, person, or entity. The makers and publishers of this videogame do not in any way endorse, condone or encourage engaging in any conduct depicted in this videogame. Unauthorized copying, reverse engineering, transmission, public performance, rental, pay for play, or circumvention of copy protection is strictly prohibited.