Putting gamers in the cockpit of the most advanced war planes ever developed, ACE COMBAT 7: Skies Unknown delivers a fierce air combat experience through photorealistic visuals, intense dog-fighting action, a multitude of authentic and futuristic aircraft to fly, an immersive storyline, and even virtual reality!
Leveraging the power of the newest generation gaming consoles, ACE COMBAT 7: Skies Unknown will blow players away with the evolution of its graphics engine. Beautifully rendered cloud-filled skies and highly detailed cityscapes enhance the sense of unparalleled speed and set the stage for the most engaging aerial battles in the franchise's storied 20 year history. ACE COMBAT 7: Skies Unknown will provide an arsenal of ultra-modern super weapons and formidable enemies that the series is known for.
Features
Unreal Engine 4 technologies
Breathtaking clouds coupled with highly detailed aircraft and photorealistic scenery makes this the most engaging Ace Combat to date.
Dynamic Weather
Witness the sudden changes during your flight and strive to fight the environmental conditions to take advantage over your enemy.
Return to Strangereal world
The alternative Ace Combat universe composed of real-world current and near-future weapons, but with a history steeped in Ace Combat lore.
Click Images to Enlarge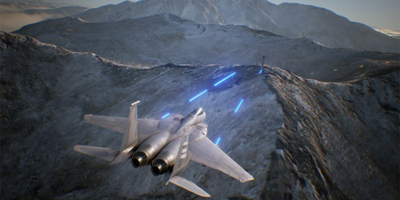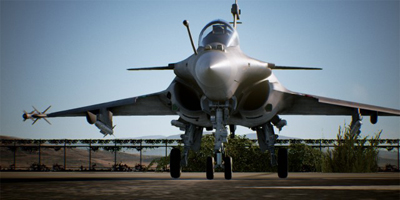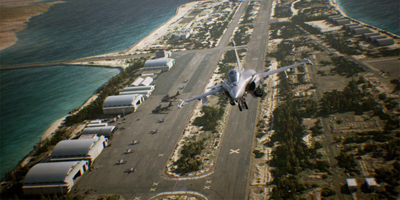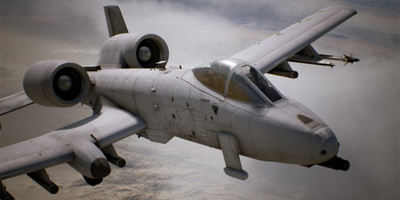 ©2004 - 2015 Epic Games, INC. All rights reserved. Unreal, the circle-U logo and the Powered by Unreal Technology logo are trademarks or registered trademarks of Epic games, INC. In the United States and elsewhere.
trueSKY™ Copyright © 2015 Simul Software LtD.
All trademarks and copyrights associated with the manufacturers, aircraft, models, trade names, brands and visual images depicted in this game are the property of their respective owners, and used with such permissions.