The PlayStation 4 Slim - What's New?
Sony announced the PS4 Slim at the PlayStation Meeting in New York on September 7th 2016. The PS4 Slim is a redesigned PS4 which brings an all-new construction, all-new controller and sleeker design to Sony's existing PlayStation 4 console. The PS4 slim will soon be the most beautiful PlayStation on the market, it's cutting-edge aesthetic and modern feel is simply spellbinding. Despite the PS4 Slim's compact framework, there's no compromise when it comes to memory specifications and power. The new release boasts a 500GB hard drive - a drive which more than covers all gaming needs. When it comes to the PS4 Slim, it clear that big things really do come in small packages.
Reinvented Design
Echoing the angular look of the original PS4 design, the PS4 Slim boasts a much smaller design; confining the power of the PS4 into an even smaller, more beautiful, device. The sharp and distinct corners of the original console have been replaced with rounded, curved edges. Additionally, the standard surface grips have been switched with creatively designed rubber grip-pads, all in the shape of the infamous PlayStation symbols. The PS4 slim is available in a classic jet black grey colour.
Several years after his last adventure, retired fortune hunter, Nathan Drake, is forced back into the world of thieves. With the stakes much more personal, Drake embarks on a globe-trotting journey in pursuit of a historical conspiracy behind a fabled pirate treasure. His greatest adventure will test his physical limits, his resolve, and ultimately what he's willing to sacrifice to save the ones he loves.
Uncharted 4: A Thief's End sees Nathan Drake returning to his roots and exploring exactly what it means to be forced back into the world of thieves. Embark on a journey across the world in order to track down fabled pirate treasure and test Drake's physical limits and resolve. Experience the high visual fidelity of the PS4 as Nathans Uncharted 4 model is over double the polygons of Joel, the protagonist of Naughty Dog's last heavy hitter, The Last of Us on PlayStation 3.
Click Images to Enlarge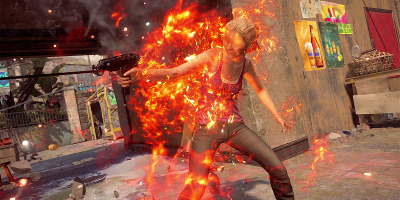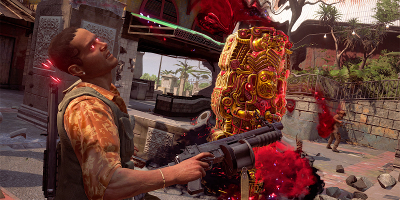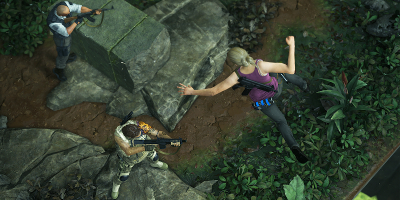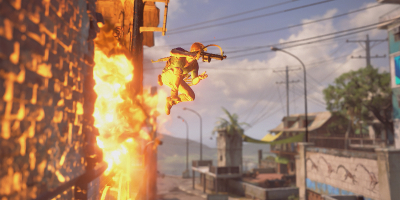 Reprise your role as a supernatural assassin in Dishonored 2 – the next chapter in the award-winning Dishonored saga by Arkane Studios. Play your way in a world where mysticism and industry collide. Will you choose to play as Empress Emily Kaldwin or the royal protector, Corvo Attano? Will you make your way through the game unseen, make full use of its brutal combat system, or use a blend of both? How will you combine your character's unique set of powers, weapons and gadgets to eliminate your enemies? The story responds to your choices, leading to intriguing outcomes, as you play through each of the game's hand-crafted missions.
Story:
Dishonored 2 is set 15 years after the Lord Regent has been vanquished and the dreaded Rat Plague has passed into history. An otherworldly usurper has seized Empress Emily Kaldwin's throne, leaving the fate of the Isles hanging in the balance. As Emily or Corvo, travel beyond the legendary streets of Dunwall to Karnaca, the once-dazzling coastal city that holds the keys to restoring Emily to power. Armed with the Mark of the Outsider and powerful new abilities, track down your enemies and take back what's rightfully yours.
Key Features:
The Assassins
As fully voiced characters, Emily Kaldwin and Corvo Attano now bring their own perspectives and emotional responses to the world and story. Use each character's set of powers, gadgets and uniquely-tuned weapons in creative ways as you explore the world – whether you fight your way through the city streets or sneak across the rooftops - and which enemies you decide to eliminate or spare.
Supernatural Powers
Advanced bonecharm crafting and all-new upgrade trees allow you to customize your powers in vastly different ways. Become a living shadow to silently stalk your targets, link enemies so they share a common fate, or mesmerize your foes and dominate their minds. Choose from nearly infinite combinations of violence, nonlethal combat, powers and weapons to accomplish your objectives.
Imaginative World
From the grimy, rat-infested streets of Dunwall to the lush, exotic coasts of a decaying Karnaca, immerse yourself in stylized locales created by Arkane's premiere art and narrative teams. The world is a character in its own right, rich with story, architecture and eclectic characters. It is also punctuated by signature mission locations, such as the Dust District, ravaged by dust storms and warring factions, and a madman's mansion made of shifting walls, deadly traps and clockwork soldiers.
Challenge
Customize your gameplay options and difficulty settings for an even more tailored adventure. You can make the experience more challenging (or easier) by changing myriad parameters related to stealth, movement and combat.
The Void Engine
Dishonored 2 is beautifully brought to life with the new Void Engine, a leap forward in rendering technology, built from id Tech and highly-customized by Arkane Studios. Designed to support world-class art direction and take full advantage of the powerful hardware this generation has to offer, the Void Engine allows for significant advances to all game systems, including responsive stealth and combat Artificial Intelligence, lighting and graphical rendering, impressively dense urban environments, and story presentation.
Click Images to Enlarge