Ubisoft Montreal's open-world adventure game has hacked its way into a massive, value-packed bundle that is simply too good to pass up, especially if you missed the first title in the critically acclaimed series.
PS4 500GB console with Watch_Dogs 2 on Blu-ray Disc and Watch_Dogs on Blu-ray Disc.
All PS4 players get access to Watch_Dogs 2 downloadable content packs 30 days early.
Click Images to Enlarge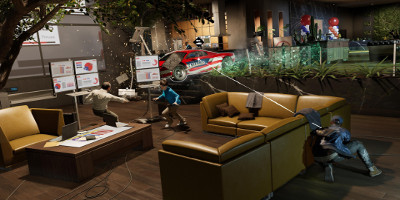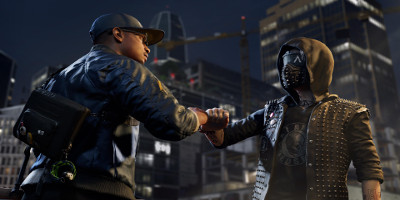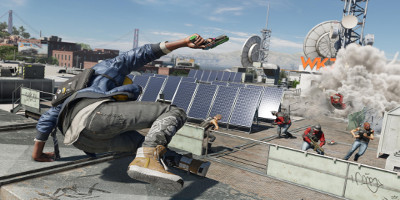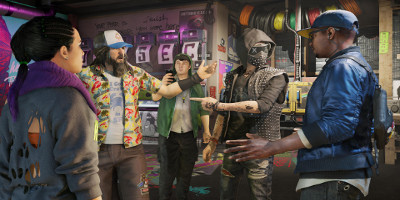 The PlayStation 4 Slim - What's New?

Sony announced the PS4 Slim at the PlayStation Meeting in New York on September 7th 2016. The PS4 Slim is a redesigned PS4 which brings an all-new construction, all-new controller and sleeker design to Sony's existing PlayStation 4 console. The PS4 slim will soon be the most beautiful PlayStation on the market, it's cutting-edge aesthetic and modern feel is simply spellbinding. Despite the PS4 Slim's compact framework, there's no compromise when it comes to memory specifications and power. The new release boasts a 500GB hard drive - a drive which more than covers all gaming needs. When it comes to the PS4 Slim, it clear that big things really do come in small packages.

Reinvented Design

Echoing the angular look of the original PS4 design, the PS4 Slim boasts a much smaller design; confining the power of the PS4 into an even smaller, more beautiful, device. The sharp and distinct corners of the original console have been replaced with rounded, curved edges. Additionally, the standard surface grips have been switched with creatively designed rubber grip-pads, all in the shape of the infamous PlayStation symbols. The PS4 slim is available in a classic jet black grey colour.
A new adventure awaits in the Mass Effect universe. With stunning visuals and a new galaxy to discover, BioWare delivers the next generation of space exploration.
Click Images to Enlarge