The Division
A devastating pandemic sweeps through New York City, and one by one, basic services fail. In only days, without food or water, society collapses into chaos. The Division, a classified unit of self-supported tactical agents, is activated. Leading seemingly ordinary lives among us, Division agents are trained to operate independently in order to save society. When society falls, your mission begins.
Features:
Total breakdown
We live in a fragile and complex world, a web of interdependent systems we rely on every day. When one fails, others follow, creating a deadly domino effect that can cripple society in just days. In Tom Clancy's The Division™, immerse yourself in a frighteningly chaotic and devastated New York City, where society is failing. As a Division agent, your mission is to restore order, team up with other agents and take back New York.
Clancy Redefined
Welcome to an online, open-world, Action RPG experience where exploration and player-progression are essential. Use your skills, weapons and wits in combat. Play in a persistent and dynamic environment that combines the Tom Clancy™ series' core authenticity and tactical decisions, RPG action, trading and much more.
100% Social
Team up with friends in co-op, jump in and jump out at any time and use your combined skills to fight the crisis, investigate the sources of the virus and engage all threats… Even your own citizens. Seamlessly engage in PvP, player-to-player trading, and experience suspenseful scenarios where danger can come from anywhere and anyone.
Only On Next-Gen
Powered by our new game engine Snowdrop™, tailor-made for next-gen consoles, Tom Clancy's The Division achieves a whole new level of gameplay quality. Snowdrop takes full advantage of the new consoles with dynamic global illumination, stunning procedural destruction, and an insane amount of detail and visual effects.
Gear Up
As part of The Division, harness state-of-the-art technology: both networked and prototyped. Loot fallen foes and craft new, improved gear. Completely customize your go-bag, an agent's only supplies in the event of collapse, and communicate with the other agents at all times with your smart watch. Customize your agent with thousands of weapon types, skill combinations, gear and much more. The choices you make will help forge a recovery or plunge the city deeper into chaos.
Click Images to Enlarge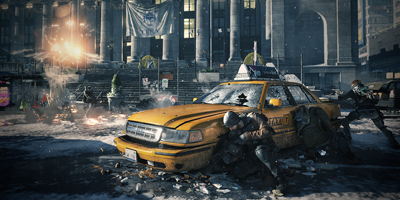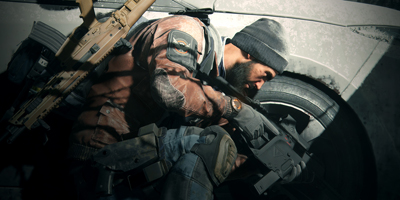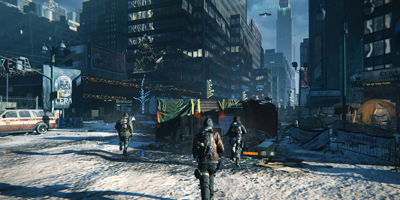 Xbox One™ 1TB Console
Cutting-edge design meets cutting-edge technology.
Xbox One™ delivers an entertainment experience like nothing before. Its innovative technology is rivalled only by its iconic design. Sharp corners and clean lines make for a sleek, modern console that complements any decor. Xbox One was designed from the ground up to be the centrepiece of every living room.
Xbox One™ is the perfect balance of power and performance. In addition to Xbox One's revolutionary architecture, the combination of its CPU, GPU, and ESRAM is like having a supercomputer in your living room. But raw power is nothing without speed. So the Xbox One™ uses its power more effectively, creating lightning fast experiences unlike anything you've had before.
Get more with Xbox One™.
Get the most award-winning exclusive games at E3.
Get it first--downloadable content from many of the brand new, and soon-to-be-released titles.
Play with adaptive Al that learns to play like you.
The Best Multiplayer and Service
Better matchmaking with Smart Match.
No jerks--reputation system helps keep annoying players out of your games.
No waiting in lobbies--play, watch TV, or surf the web while matchmaking happens.
Games Plus Entertainment
Get multiplayer alerts while you watch TV
Switch instantly from a game to TV, a movie, music and more... or do two things at once!
Enjoy entertainment apps from YouTube, Twitter, Amazon Instant Video, Netflix and more
Built for the Future
The Digital System--built using the latest technology and the power of the cloud.
Xbox One™ and games grow with you over time.
Advanced voice and motion control open up new game experiences.