What's in the box?
Each month we pick a new theme for you to get excited about then we choose the coolest gear, merchandise and collectibles from your favourite franchises to go into that month's ZBOX. Past boxes have included exclusively designed T-shirts, Pop! Vinyl Figures, limited edition Vinyl records, Minimates action figures and more.
Click Images to Enlarge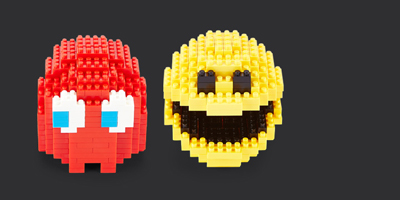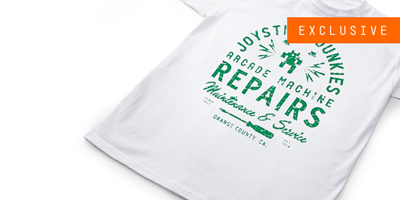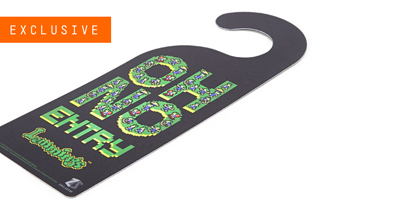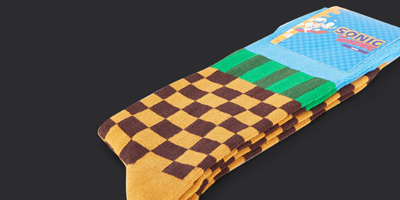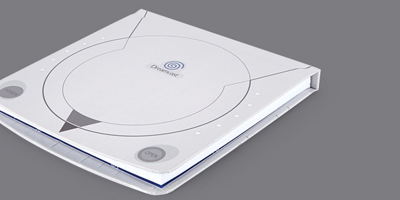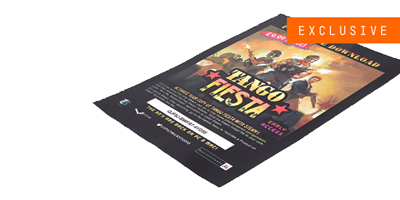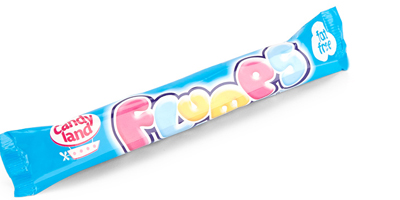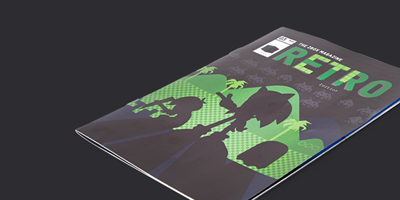 Pac Man Pixel Bricks / Pac Man Ghost Pixel Bricks:
Construct your own Pac Man or Pac Man Ghost pixel by pixel with these retro looking Pixel Bricks.
Lemmings Door Hanger ZBOX Exclusive:
Don't go off the edge when people come barging into your room, block your exits from unwelcome visits with this ZBOX Exclusive Lemmings Door Hanger.
Old School Gaming Notepad(selection from 5 SEGA/SONY pads)
Nothing says Old School like a notepad, and good for jotting down any cheat codes you might have. 4 Retro Gaming Console covers to collect; Dreamcast, Game Gear, Mega Drive, Saturn.
Sonic Socks:
Don't stumble like Tails, strut like Sonic! With these Sonic the Hedgehog socks you'll definitely be the head of the gang.
Joystick Junkies t-shirt ZBOX Exclusive:
This month's T-shirt has been exclusively made by Joystick Junkies just for the ZBOX. These guys love of video games, comic books and pop culture almost as much as we do!
Tango Fiesta Download Card ZBOX Exclusive:
Download and play Tango Fiesta! A top-down cooperative shooter for 1-4 players, channelling the spirit of the best that 80s action cinema had to offer. You and up to 3 friends get to blast, shoot & knife your way through procedurally generated levels as the ultimate one (2, 3, or 4) man army!
Click here for more information about what was in this ZBOX!
March's ZBOX loads up some old retro gaming classics to bring you a hit of nostalgia this month. With exciting gear and merchandise from Sonic, Pac-Man and more. We'll have you rummaging through your cupboards to drag out your old SEGA and Game Boy in no time. Plus this month's T-shirt has been exclusively designed for ZBOX customers.