In this global, turn-based strategy players take the role of a great mage. Your mission is to build an empire, expand your borders, research new spells and conquer your enemies. Become the ultimate Warlock and rule the Majesty world of Ardania.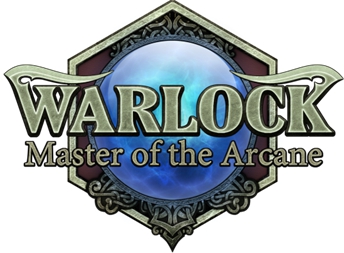 Features:
Feel the magic: Research and master dozens of spells, conjure strong enchantments and find out powerful spell combinations.
Ready an army: Command a great range of units all with their unique abilities. Use the forces of three races, along with summons and wild creatures.
Choose your strategy: There are various ways to achieve victory by military, diplomatic or magical means.
Fight your enemies: Epic battles with large armies marching across the landscape. Players will have to develop their own tactics and learn to use vast number of units' special abilities. Add some magic to this and you will get the symphony of war.
Command the game: Innovating city management system with less routine actions – every decision counts!
Have faith: Choose you side between the eight gods, complete their wills and be missioner of their churches, or throw all gods aside and become the one yourself!
Follow the traditions: Warlock – Master of the Arcane is the game that inherits best elements of the famous turn based strategies of old. It has modern feel and look, but inside it's still the game there each player can still be the master of his own kingdom, his armies and his magic.
Click Images To Enlarge