DiRT: Showdown is the eagerly awaited arcade spin-off instalment in the renowned DiRT video game series, both developed and published by Codemasters. Showdown is an expansion on the rally racing action of the previous game DiRT 3, which was released in 2011, and boasts three brand spanking new modes dedicated to the wilder side of off-road driving.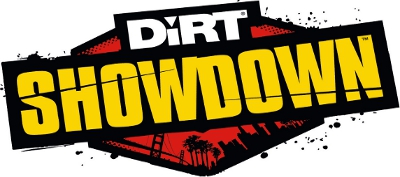 This game showcases a world tour of motorised mayhem, guaranteed to get adrenaline pumping through your veins as you race round each course hell-bent on destruction and manic racing. Participate in spectacular derby themed events based in well known cities around the world (including Tokyo, London, Miami, etc.), crashing and smashing your way through each course. Leave your competition in the dust as you speed through each championship to culminate in the ultimate 'Showdown' finale; these Showdowns are held in energised festival atmospheres, complete with pyrotechnics, lasers, and more.
Showdown introduces one of DiRT's most innovative and social concepts to date: RaceNet. RaceNet is an online universal hub that keeps track of your best times, scores, wins, and earned experience points, which all add up to earn and achieve great rewards. For example, a community event that challenged players to spend a certain amount of fuel within a time limit offered the rewards of liveries and cars. Alongside this, players will also be able to issue Showdown Challenges and take part in a variety of multiplayer modes (Smash & Grab, Head to Head matches, etc.) so others can pit themselves against their friends and compete to prove who is ultimately the best.
As the game is powered by the EGO Game Technology Platform, players can expect an incredibly high standard of graphical performance, allowing each crash, explosion, and more to be enacted in exquisitely high detail. Immerse yourself within the world of DiRT: Showdown with the help of this platform, as every race will unfold before your eyes with breathtaking, phenomenal graphics and visuals, giving you the racing thrill that you really desire. To add to this excitement, Showdown also incorporates a 'Crashback' cam, so that whenever a crash of great magnitude occurs, players will be able to view the carnage from several angles with flashback-styled kill cams.
DiRT: Showdown is the epitome of stylised motorised mayhem, boasting social gameplay and adrenaline-fuelled driving delirium. Take part in freestyle stunt parks, demolition derby events, and even more that has all been jam-packed into this awesome race car rally game. (Cat Emerson)