For Max Payne, the tragedies that took his loved ones years ago are wounds that refuse to heal. No longer a cop, close to washed up and addicted to pain killers, Max takes a job in São Paulo, Brazil, protecting the family of wealthy real estate mogul Rodrigo Branco, in an effort to finally escape his troubled past. But as events spiral out of his control, Max Payne finds himself alone on the streets of an unfamiliar city, desperately searching for the truth and fighting for a way out.
Max Payne 3 Multiplayer Gameplay Trailer
Featuring cutting edge shooting mechanics for precision gunplay, advanced new Bullet Time® and Shootdodge™ effects, full integration of Natural Motion's Euphoria Character Behaviour system for lifelike movement and a dark and twisted story, Max Payne 3 is a seamless, highly detailed, cinematic experience from Rockstar Games.

In addition to an expansive single-player campaign, Max Payne 3 will also be the first entry in the series to introduce a thorough and engrossing multiplayer experience. In a unique twist, Max Payne 3 multiplayer delivers a compelling experience that dynamically alters maps and mode progression for all players in a match. Along with traditional multiplayer modes, Max Payne 3 will also include a deep reward and levelling system, persistent clans and multiple strategic load-out options.

Features:
Developed by Rockstar Games for a seamless, highly detailed, cinematic experience
Advanced Bullet Time® and Shootdodge™ and Final Kill-cam mechanics for stylish shooting action
Cutting edge aiming, targeting and animation processes for precise, fluid gunplay
A dark, twisted story chronicling the return of Max Payne, one of the most iconic characters in videogames
Tight integration between Natural Motion's Euphoria Character Behaviour System and a brand new iteration of the Rockstar Advanced Game Engine (RAGE) for lifelike movement and a new level of environmental awareness
A wide range of weapons rendered in incredible detail: hammers cock back, shells eject from the chamber and each bullet is individually modeled from the split second it's fired to the moment of impact.
Advanced particle physics and destructible environments set the stage for dramatic and chaotic gun fights
New to the series, a compelling and addictive multiplayer experience to match the dark and relentless atmosphere of the single-player game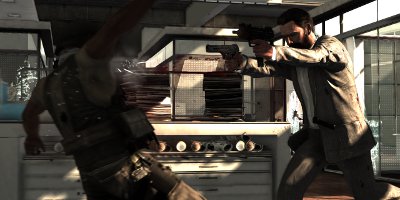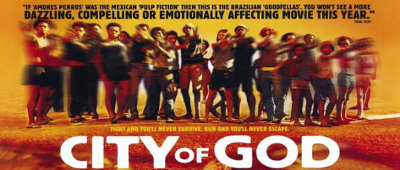 Celebrated with worldwide acclaim, this powerful true story of crime and redemption has won numerous awards around the globe. The streets of the world's most notorious slum, Rio de Janeiro's "City of God", are a place where combat photographers fear to tread, police rarely go and residents are lucky if they live to the age of 20. In the midst of the oppressive crime and violence, a frail and scared young boy will grow up to discover that he can view the harsh realities of his surroundings with a different eye: the eye of an artist. In the face of a professional photographer becomes a window into his world and ultimately his way out.