Uncharted 4: A Thief's End - Special Edition includes:
Uncharted 4: A Thief's End Blu-ray Disc
Collector's Steelbook Case designed by Alexander "That Kid Who Draws" Iaccarino
48 Page Hardcover Mini Art Book by Naughty Dog and Dark Horse
Naughty Dog & Pirate Sigil Sticker Sheet
Multiplayer Bonuses:

Multiplayer Outfit - Heist Drake
Naughty Dog Points - Redeem the points to unlock new multiplayer content and character upgrades.
Snow Weapon Skin
Several years after his last adventure, retired fortune hunter, Nathan Drake, is forced back into the world of thieves. With the stakes much more personal, Drake embarks on a globe-trotting journey in pursuit of a historical conspiracy behind a fabled pirate treasure. His greatest adventure will test his physical limits, his resolve, and ultimately what he's willing to sacrifice to save the ones he loves.
Uncharted 4: A Thief's End sees Nathan Drake returning to his roots and exploring exactly what it means to be forced back into the world of thieves. Embark on a journey across the world in order to track down fabled pirate treasure and test Drake's physical limits and resolve. Experience the high visual fidelity of the PS4 as Nathans Uncharted 4 model is over double the polygons of Joel, the protagonist of Naughty Dog's last heavy hitter, The Last of Us on PlayStation 3.
Click Images to Enlarge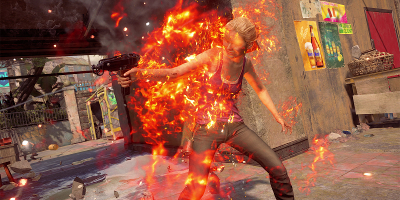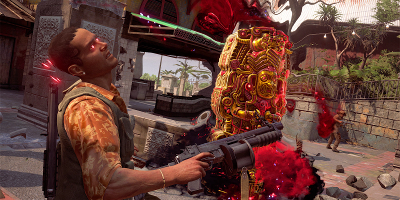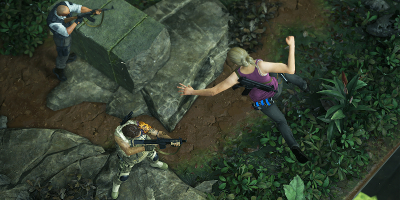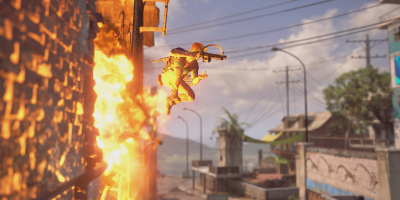 Sony PlayStation 4 500GB Console
Greatness Awaits™
Gamer Focused, Developer Inspired
The PS4™ system focuses on the gamer, ensuring that the very best games and the most immersive experiences are possible on the platform. The PS4™ system enables the greatest game developers in the world to unlock their creativity and push the boundaries of play through a system that is tuned specifically to their needs. The PS4™ system is centered around a powerful custom chip that contains eight x86-64 cores and a state of the art 1.84 TFLOPS graphics processor with 8 GB of ultra-fast GDDR5 unified system memory, easing game creation and increasing the richness of content achievable on the platform. The end result is new games with rich, high-fidelity graphics and deeply immersive
New DUALSHOCK®4 Wireless Controller
The DUALSHOCK®4 controller features new innovations to deliver more immersive gaming experiences, including a highly sensitive six-axis sensor as well as a touch pad located on the top of the controller, which offers completely new ways to play and interact with games. The new SHARE button puts video streaming and sharing a tap away.
Shared Game Experiences
Engage in endless personal challenges with your community and share your epic triumphs with the press of a button. Simply hit the SHARE button on the controller, scan through the last few minutes of gameplay, tag it and return to the game—the video uploads as you play. The PS4™ system also enhances social spectating by enabling you to broadcast your gameplay in real-time.
Entertainment
PlayStation®4 will provide gamers access to a rich portfolio of applications that feature the hottest movies and television shows, unique specialized content, and live sports programming.
PlayStation®Plus
Introducing the new PlayStation®Plus, the membership service designed to bring games and gamers together, and fuel the next generation of gaming on the PS4™ system. PlayStation®Plus helps you discover a world of extraordinary gaming experiences through the ever-expanding collection of great games that members receive access to as part of their membership. With PlayStation®Plus on the PS4™ system, you'll also discover a world of like-minded gamers to play with and challenge, connected through an all-new multiplayer service worthy of the next generation.
Remote Play
With Remote Play, you can pick up on the PlayStation Vita where you left off on the PS4, to ensure you never stop playing. If you want to continue on another full screen, PlayStation TV (released 14 November 2014) allows you to stream your PS4 games to any TV in your home. If you aren't at home, the PlayStation App allows you to connect and interact with your PS4 via your smartphone, as well as keep up to date with what your friends are playing on their console.
This box contains:
PlayStation 4 Console
DualShock 4 Wireless Controller
Mono Headest
Power Cable
HDMI cable
USB cable