Arguably the most iconic saga of all-time, Star Wars has provided all of us with some incredible moments and memories since it aired back in 1977.
Star Wars: A New Hope started something special and here at Zavvi we're all absolutely huge fans of the franchise.
Over 40 years on from the original, the saga is still going strong and there's a huge range of merchandise available for all lovers of Luke Skywalker, Darth Vader, Han Solo & co.
These characters are what make the saga so special and they boast some pretty cool, recognisable outfits. And now you can add some style from a galaxy far, far away to your wardrobe with our super selection of Star Wars t shirts.
We all have our favourite characters from the franchise and what better why is there to support those heroes (or villains) than with a cool t-shirt.
Zavvi's collection is available for everyone – regardless of whether you're a member of the Resistance or the First Order and there's some absolute belters to pick from.
So if you're looking to bring some of this enormous, brilliant universe to life, show off the Death Star or support your favourite character – we've got you covered.
We have a huge selection of Star Wars t shirts available and fortunately for you all, we've whittled down our extensive collection to 10 items that'll make you look the part on any planet.
These make the perfect gift for any fan of George Lucas' masterpiece or a nice treat for yourself, so check them out. Jedi's and Sith's are both welcome.
We've travelled across the galaxy and brought back 10 of the best Star Wars t shirts:
1.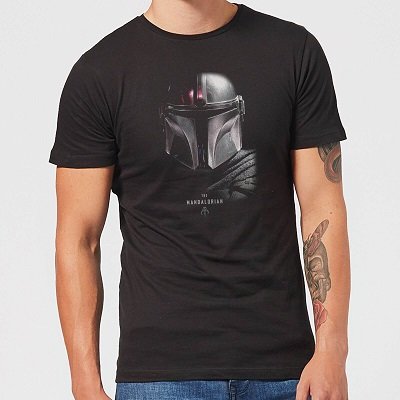 Set five years after Return of the Jedi, the Mandalorian tells the story of a lone bounty in the outer reaches of the galaxy away from the reaches of the New Republic. But now you can bring him to earth with this slick top featuring the man himself. This is a must for fans of the Disney spin-off series and we have to say, it looks pretty damn cool. A thumbs up from us.
2.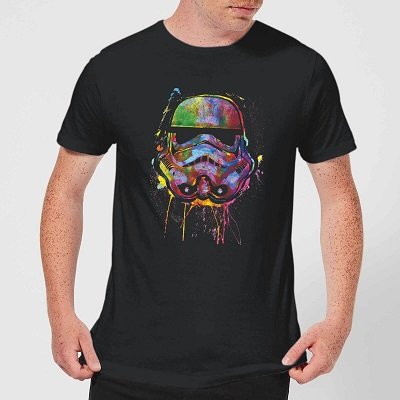 These guys may be the enemies in Star Wars but they sure do provide us with some hilarious moments. This one is for members of the First Order, show your love for the Stormtroopers with this funky garment. These crazy colours definitely represent something of an upgrade on their white armour, don't you think?
3.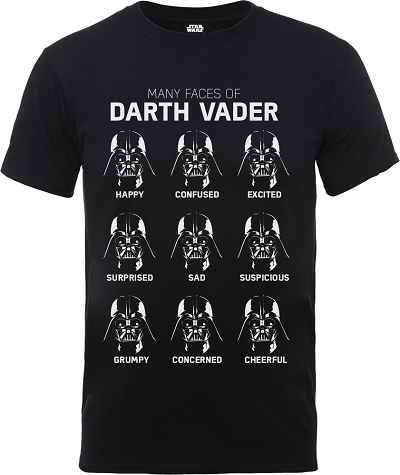 What kind of list would this be without Darth Vader right? We all know how much of a short fuse this guy has and with this t-shirt you'll know all the warning signs to look out for when he's in a bad mood – along with the rare occasions when he's happy (FYI it doesn't happen often). This is definitely up there with our favourites and it would make a great gift for any Sith lord.
4.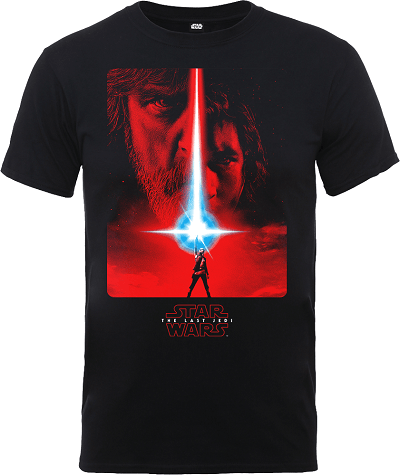 The penultimate part of the Skywalker saga, Star Wars: The Last Jedi. If you're a fan of this movie then this t-shirt is certainly for you. Here we see Kylo Ren wreak havoc and take control of the First Order after taking Down Supreme Leader Snoke. This top shows both him and his old master in what is a really cool looking design.
5.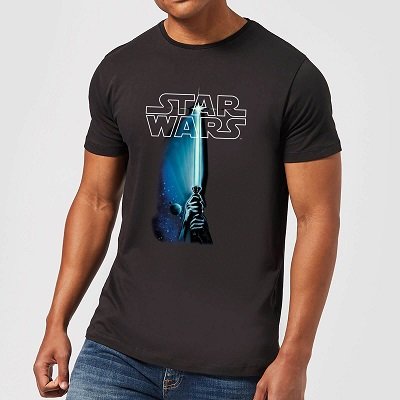 If you're a Jedi, then this one is right up your street. This lightsaber top will have you perfecting the ways of the force in no time. Follow in the footsteps of Luke Skywalker, Obi-Wan Kenobi and Rey with a blue saber and fight off the threat of the Resistance. A must for all followers of the light side of the force.
6.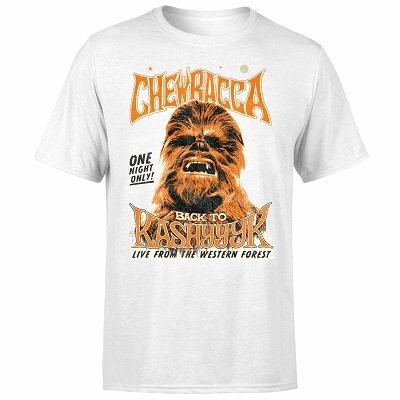 Spread the Wookie love with this rather eye-catching garment picturing the world famous Chewbacca. This furry fella is a real legend of the Star Wars saga and his friendship with Han Solo is something that sees them get involved in some absolutely ridiculous situations. He's someone you'd love to have on your side and with this number, you certainly can do so.
7.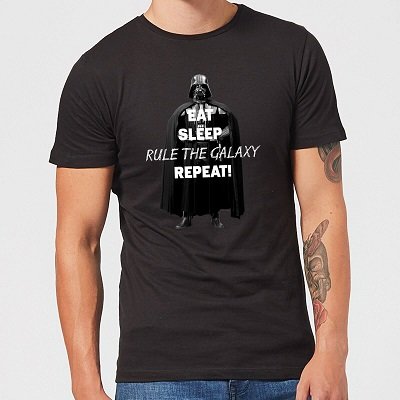 Eat. Sleep. Rule the galaxy. Repeat. Wise words from a rather mad man – but we wouldn't dare say that to his face. Support the Empire with this great Darth Vader top which is perfect for any fan of Star Wars wanting to conquer a galaxy. We're sure there's plenty of them about.
8.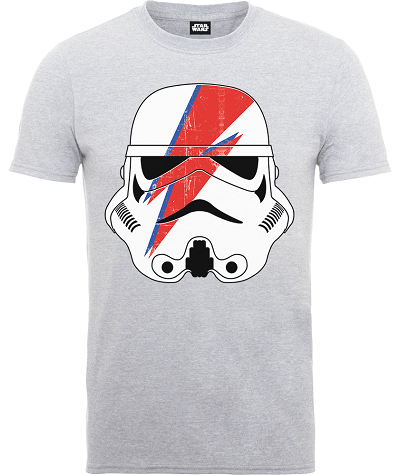 Stormtroopers. David Bowie. The most ambitious crossover event in history. Ticked off. Designs don't come much better than this. One of our most popular Star Wars t-shirts and it's not hard to see why.
9.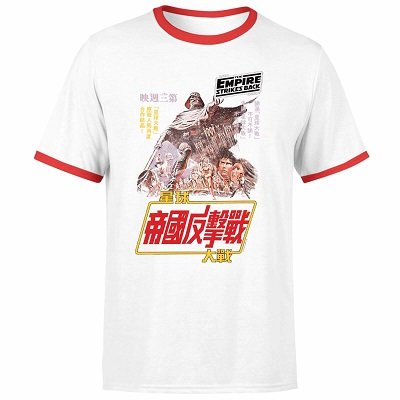 A retro tee for a movie that's fully deserving of it. We don't know about you but the Empire Strikes Back is one of our favourite Star Wars films and you can show off your love for it with this superb garment. Featuring Han Solo, Princess Leia and Darth Vader, this top transports you back to a different era and we absolutely love it.
10.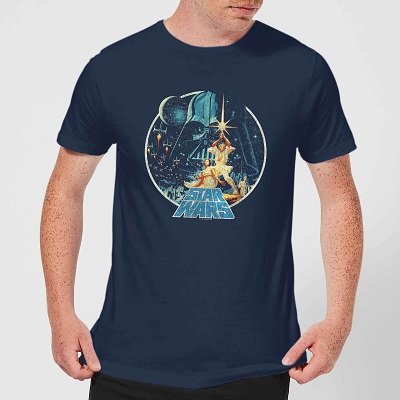 Going back to where it all began. Fans of the original trilogy can rejoice with this vintage top which is certainly one of the best Star Wars t shirts around. This'll provide nostalgia and a bit of style to your wardrobe, one for the followers of the saga right from the very beginning.
Check out the full Star Wars Clothing collection including hoodies and sweatshirts.
For all things pop culture and the latest news, follow us on Instagram, Twitter, Facebook and TikTok.