New to UK cinemas this week, Nicolas Cage stars as Nicolas Cage in director Tom Gormican's film The Unbearable Weight Of Massive Talent.
While there's clearly no better performer for this part, this follows a number of big names playing fictionalised versions of themselves.
Hollywood celebrities are elusive, and their lives can be totally alien from regular people's. Even with a whole industry built on the back of telling us their every move, it is often the case that we will never hear from our biggest stars about their own thoughts and feelings.
This is more than understandable, but it's not uncommon for fans to want to know a little bit more about what makes the performers they enjoy tick.
And so, when actors appear on screen playing themselves, there comes with that an unspoken offer of a peek behind the curtain.
In the latest edition of our free digital magazine The Lowdown, we reflect on cinema's meta history, examining how these performances help peel back Hollywood's layers of artifice.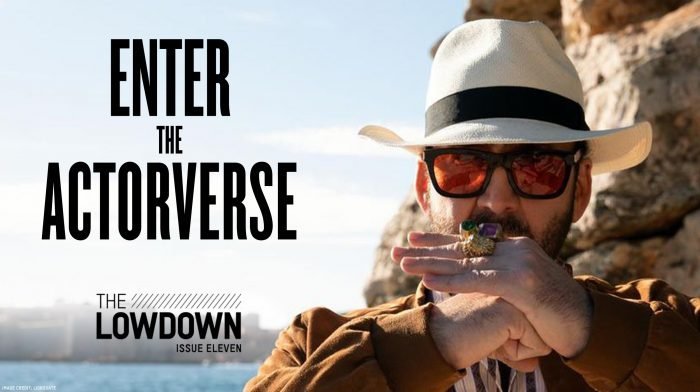 The Unbearable Weight Of Massive Talent is out now in UK cinemas.