Issue three of our free digital magazine The Lowdown has arrived and this month we have another big blockbuster on the cover.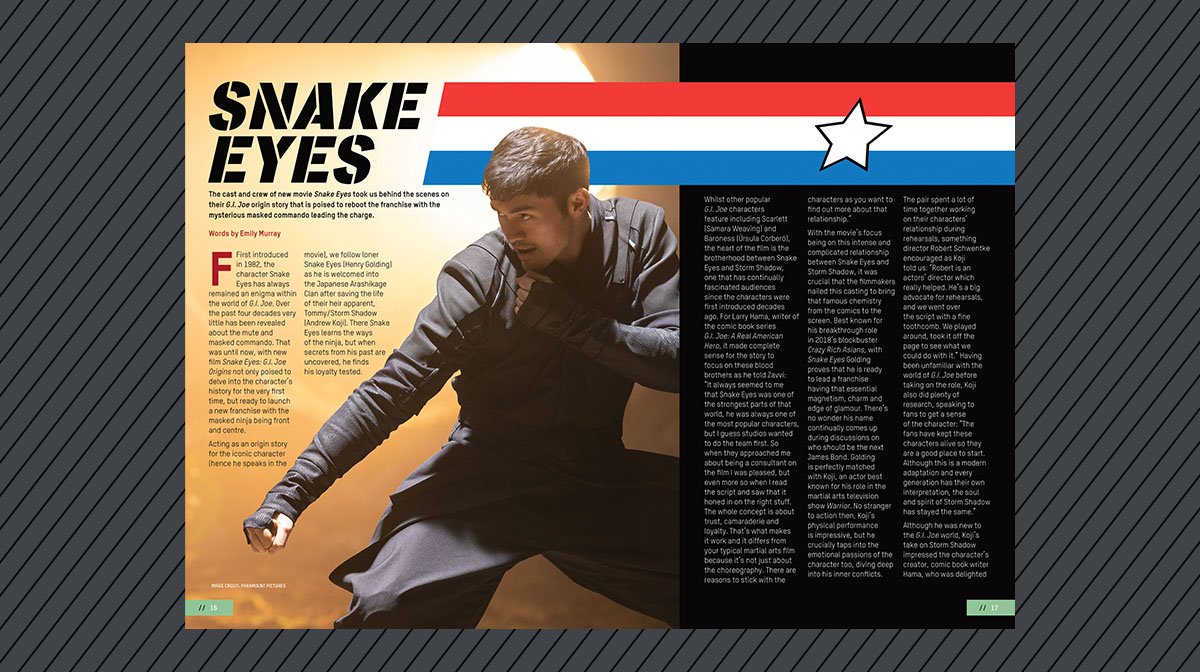 The August issue isfocused on Snake Eyes, the new G.I. Joe spin-off starring Henry Golding. We spoke with the cast and the crew about bringing a famous character to life in this origin story, the intense action sequences, and much more.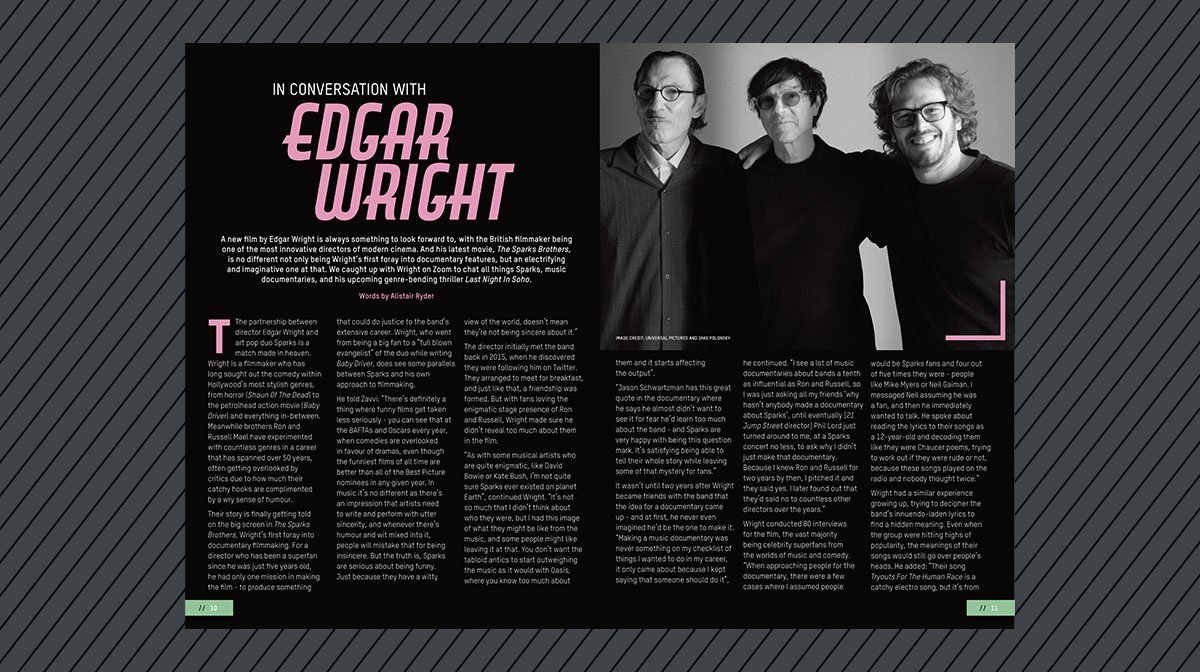 This isn't the only big interview in this month's magazine, as we caught up with director Edgar Wright to chat about his new music documentary The Sparks Brothers. We also got the lowdown on his upcoming movie Last Night In Soho, his first foray away from comedy and into horror.
Meanwhile we spent time with the cast of The Suicide Squad, to find out more about the weird, wonderful, and violent as hell reimagining of the DC franchise. Is this the most bonkers superhero movie ever made?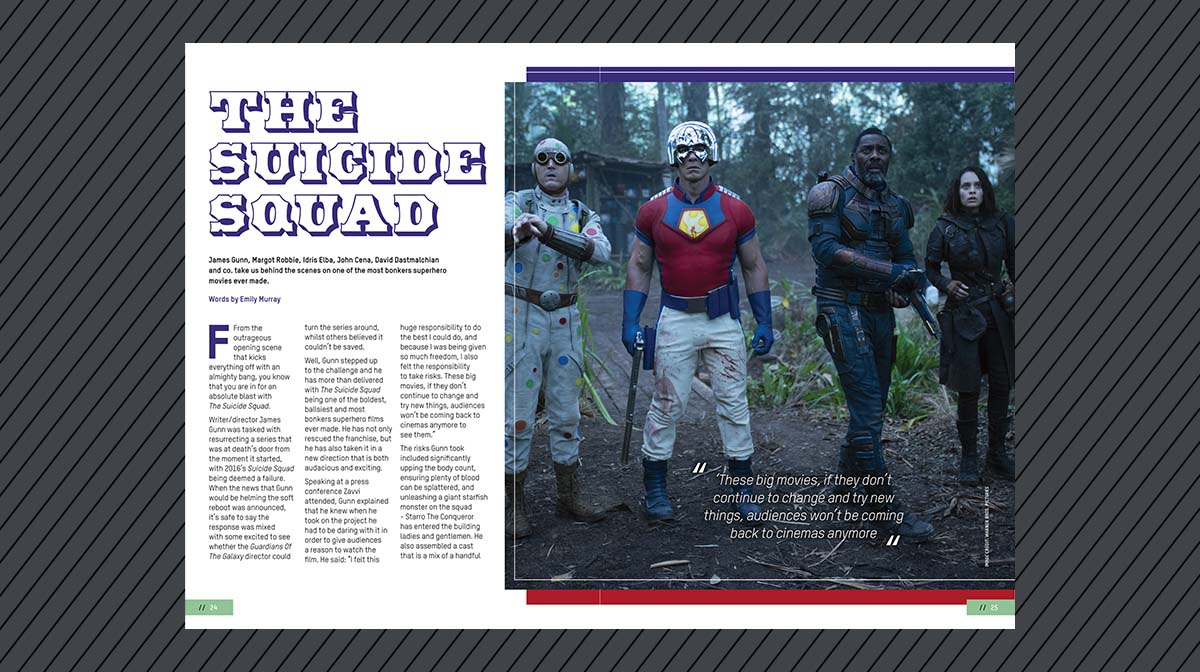 There are plenty of other interviews in the new issue too. We caught up with composer Tyler Bates, artist Matt Ferguson, and prosthetics maestro Neill Gorton for some inside looks at the magic behind the movies.
We also have a couple of features looking at the depiction of sound in cinema. To celebrate the release of CODA, we look at how movies have portrayed the deaf community, and in anticipation of Don't Breathe 2, we analysed why silence is so effective in horror.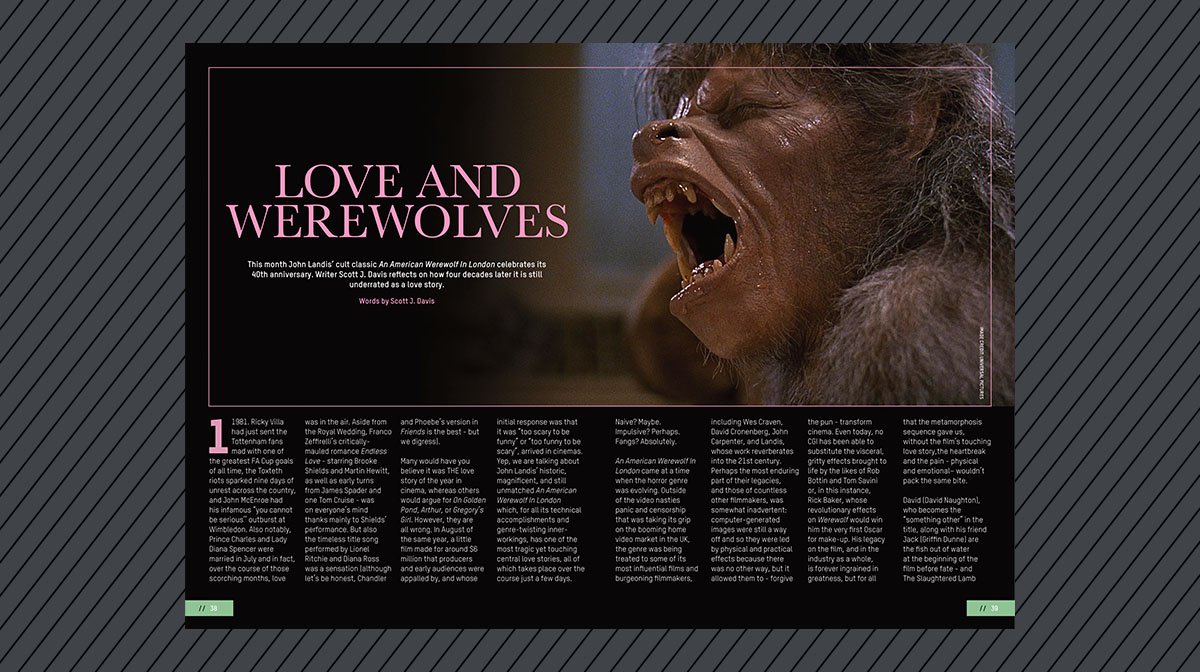 Finally, we're celebrating the 40th anniversary of An American Werewolf In London by reflecting on how it's an underrated love story, and look to the future of the MCU with a preview of Shang-Chi And The Legend Of The Ten Rings.
You can read Issue Three of The Lowdown right here
For all things pop culture and the latest news, follow us on Instagram, Twitter, Facebook, and TikTok.