Black Friday is finally here and we have a whole day of exciting product launches and amazing offers lined up just for you.
We have been working hard on lining up a great Black Friday with deals to suit everyone, whether you are shopping for yourself or someone else, featuring the best pop culture merchandise out there.
Also don't forget to keep an eye on our social media channels as throughout the day we will be doing giveaways, giving you the opportunity to win an awesome prize!
But for now it's time to get that wish list ready. Here's the lowdown on what's coming:
Blade 4K Steelbook – Zavvi Exclusive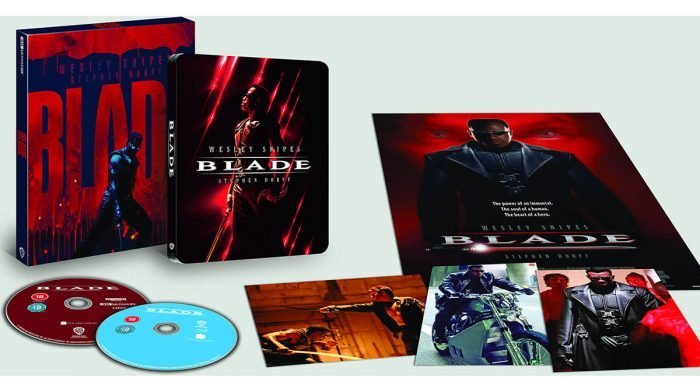 That's right, it is the one you have all been waiting for. Our exclusive Blade 4K steelbook is launching at the beginning of Black Friday at midnight to get the event started in style.
Starring Wesley Snipes as the titular human-vampire superhero, the 1998 cult movie is getting the steelbook treatment it deserves with our awesome collector's edition set.
The steelbook comes encased in a stunning slipcase which has exclusive artwork and a spot gloss finish. A replica theatrical poster and three art cards also come with the set.
Limited edition, secure yours quickly before it sells out.
Iron Man Mondo #44 4K Steelbook – Zavvi Exclusive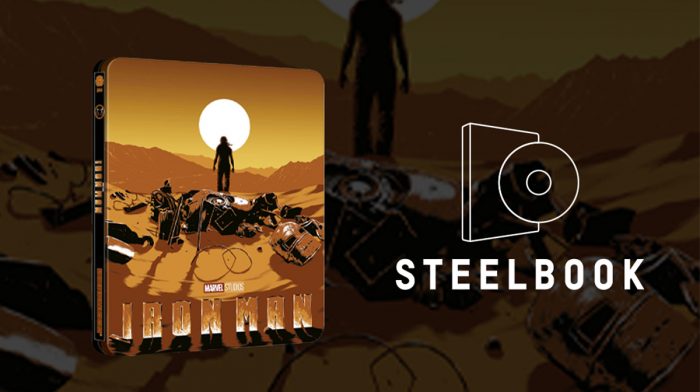 "I am Iron Man". Cue the AC/DC soundtrack as our exclusive Iron Man 4K steelbook has arrived and yes, it is a Mondo edition.
Add to your Marvel Cinematic Universe (MCU) Mondo collection with this gorgeous steelbook which features beautiful artwork by Chris Koehler.
Launching at 7am for Red Carpet members and at 9am for general release, once again this steelbook is limited edition so pick up yours here.
Spider-Man: Far From Home 4K Lenticular Steelbook – Zavvi Exclusive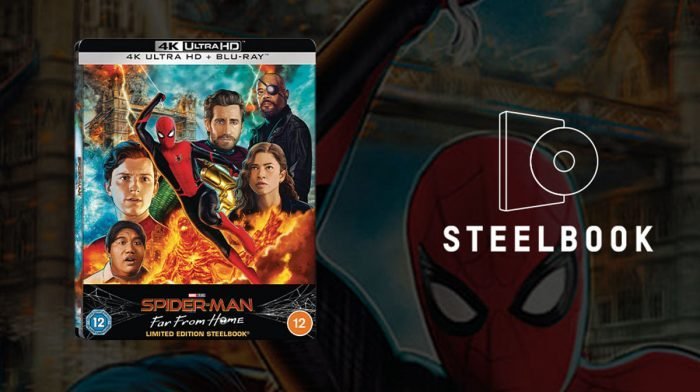 On Marvel Day we launched our exclusive Spider-Man: Homecoming 4K lenticular steelbook and well, you can't have one without the other so we introduce to you the Spider-Man: Far From Home edition.
This lenticular 4K steelbook is launching at 10am for Red Carpet members and at 12pm for general release.
Pick up yours today it sells out to ensure it can swing neatly into your collection.
An American Werewolf In London Steelbook – Zavvi Exclusive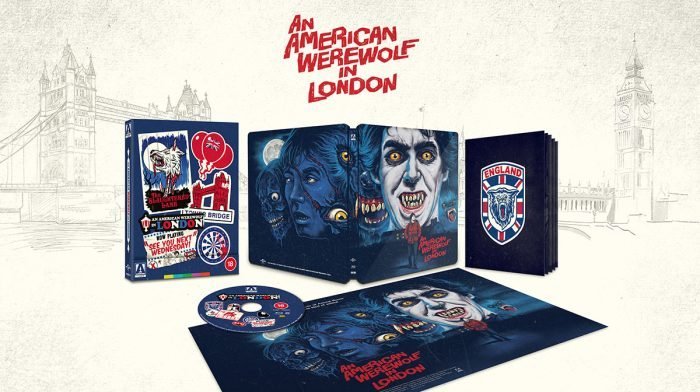 John Landis' classic 1981 film An American Werewolf In London is one of our all-time faves, so we can't get enough of this incredible Arrow Video steelbook set which is launching as part of Black Friday.
Released at 3pm to all, our exclusive steelbook features beautiful artwork portraying the main characters of the movie, of course set in the light of a full moon.
And if you are a Red Carpet customer, you can pick the slipcase edition of the steelbook which is exclusive to these members.
A limited edition release, pick up yours whilst stock lasts.
Back To The Future – The Ultimate Trilogy – Plutonium Case Collector's Edition 4K Box Set – Zavvi Exclusive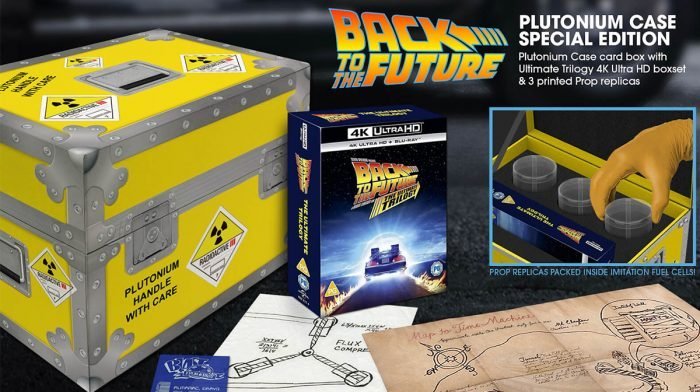 "This is heavy Doc!" Calling all Back To The Future fans, this awesome set is launching to Red Carpet members at 4pm before going live on general release at 6pm.
Alongside a boxset of the trilogy on 4K, you will also find inside limited edition printed pieces inspired from each film: a Flux Capacitor schematic diagram, a 'Blast From The Past' plastic receipt, and a Time Machine location map.
Each of these will be housed in clear 'fuel cell' tubes inside the imitation plutonium box.
Exclusive to Zavvi with only 1,000 available worldwide, hope in your DeLorean and order one now before they sell out.
Princess Leia Premium Replica Set – Zavvi Exclusive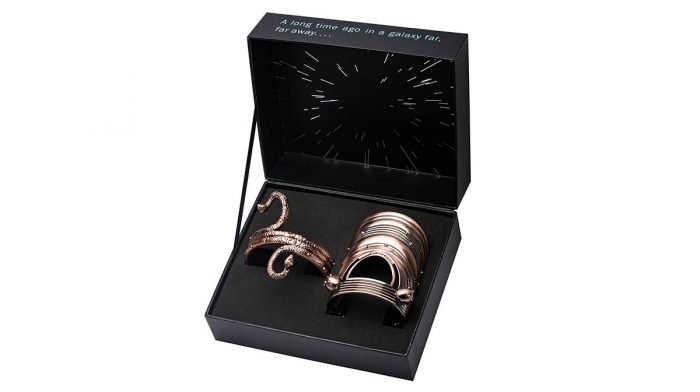 One of the most infamous scenes in Star Wars is that of Princess Leia when she is captured by the villainous Jabba The Hutt, a moment all pop culture fans are familiar with.
This premium replica set is based on the jewellery Princess Leia wears in this scene, including her bronze-tone cuff bracelet and upper armband.
A great addition to a Star Wars collection, you can either put it on display or even wear it. A Zavvi exclusive product, this is limited to only 1,500 worldwide.
It launches at midnight for Red Carpet members before going on general sale at 8am.
The Mandalorian Premium Replica Set – Zavvi European Exclusive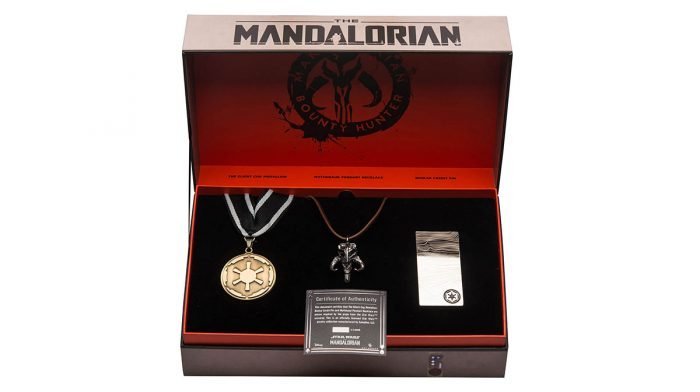 We always thought Star Wars bounty hunters were cool, but when The Mandalorian launched on Disney+ we fell even harder for them.
Fans will love this premium replica set which is a Zavvi European exclusive and limited to only 3,000 worldwide.
Included inside are accurate recreations of the Mythosaur necklace, Beskar credit pin, and The Client's Cog Meda, all of which can either be displayed or worn.
It launches at midnight for Red Carpet members before going on general sale at 8am.
Replica Tickets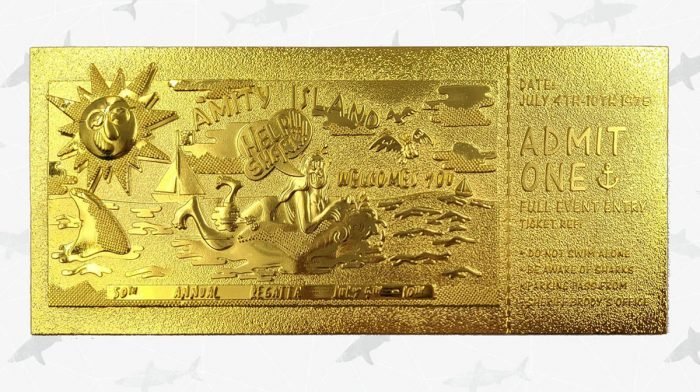 On Black Friday we are launching not one, not two, but three 24k gold plated replica tickets inspired by some of your favourite films, all of which are exclusive to Zavvi and limited edition.
First up is one inspired by Stanley Kubrick's classic horror film The Shining, inviting you to the ball in The Gold Room of The Overlook Hotel.
Then we also have a ticket inspired by none other than Jaws which welcomes you to the Amity Island Annual Regatta, providing a sunny beaches, ocean scenery, and… sharks!
And last but not least, we welcome you to the Jurassic World amusement park on Isla Nublar, with this golden ticket.
These all launch at midnight for Red Carpet members, then going on general release at 1pm.
4K Offers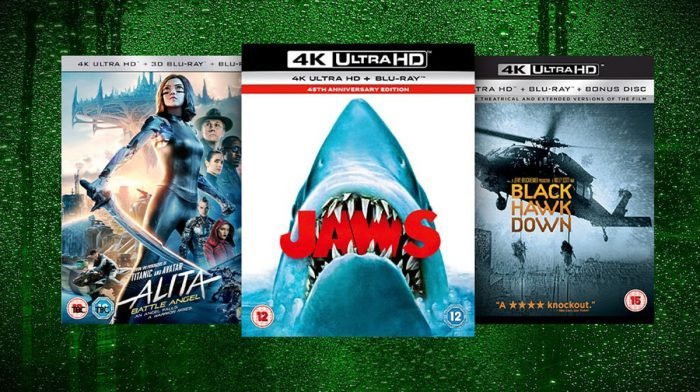 Want to add to your 4K collection? Well now is the best time to do so as we have a range of 4K offers on site this Black Friday.
For example, our popular three for £30 offer is back, featuring a wide range of films such as Jaws, Blade Runner: 2049 and Spider-Man: Into The Spider-Verse so you can mix and match to your heart's content. And if you are a Disney fan, you can get three titles for £36 including Marvel and Star Wars movies.
And if that wasn't enough, there are plenty of 4K price drops also available to take advantage of on box sets and other titles on 4K Ultra HD.
Independent Label Offers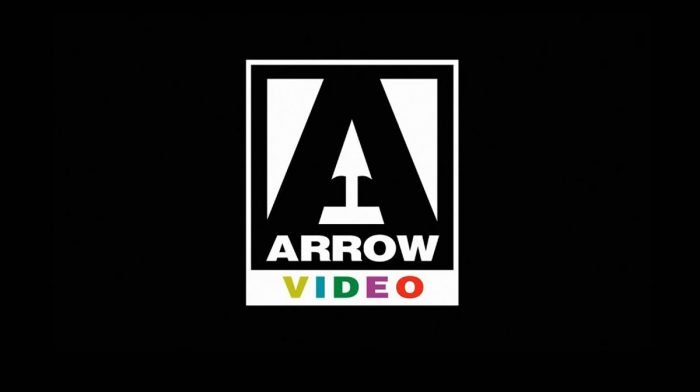 Here at Zavvi we love indie film labels and so of course we had to have great offers on them this Black Friday.
And yes, before you ask, the Arrow Video BOGOF offer is back (cue the cheering), and you can get two for £15 on a selected range of other Arrow titles.
If you are a Criterion fan then you will be delighted to hear that you can get three titles for £30 including Punch Drunk Love, Cat People, Bottle Rocket, The Blob and many more.
Finally we also have price drops on other independent labels including Second Sight and 101 Films.
Mystery Boxes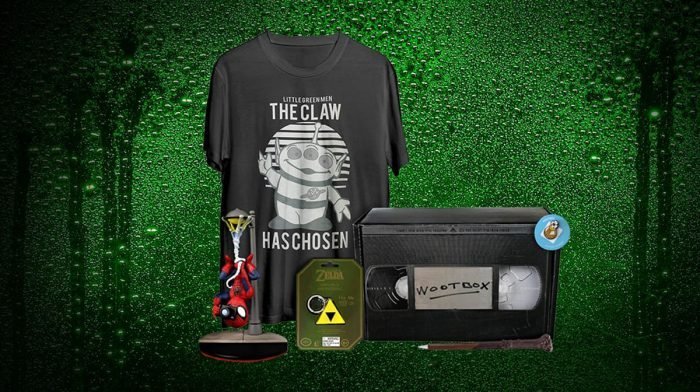 If you love a good old fashioned mystery box, then we have the perfect offer for you.
This Black Friday we are having a blow out on mystery boxes featuring your favourite franchises like Harry Potter, Resident Evil, Marvel and more. Pick up two, and you get the cheapest for free.
We also have a very special Black Friday mystery ZBOX going live for orders today which is filled to the brim with ten mystery items, comprising of three Funko Pop! vinyl figures, four collectable figures, two replicas and one more mystery product.
A bargain for only £29.99!
Vinyl Offers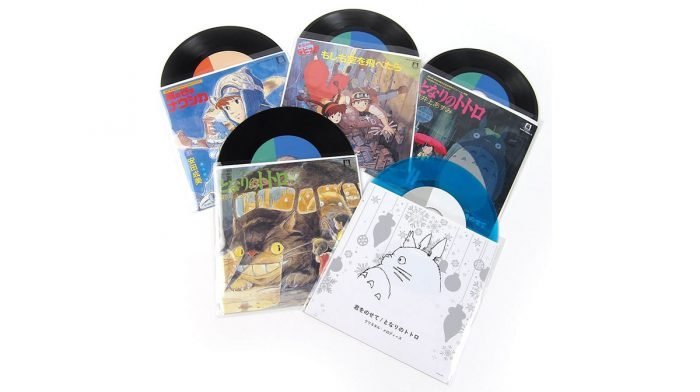 Looking to add to your vinyl record collection? Well look no further than our range of vinyl price drops which includes albums, video game soundtracks and music from film and television.
Some of our favourites in this offer includes this incredible limited edition vinyl box set of the Attack On Titan soundtrack, and this gorgeous Studio Ghibli 7 inch vinyl box set which features themes from films such as My Neighbour Totoro and Nausicaa Of The Valley Of The Wind.
Collectable Price Drops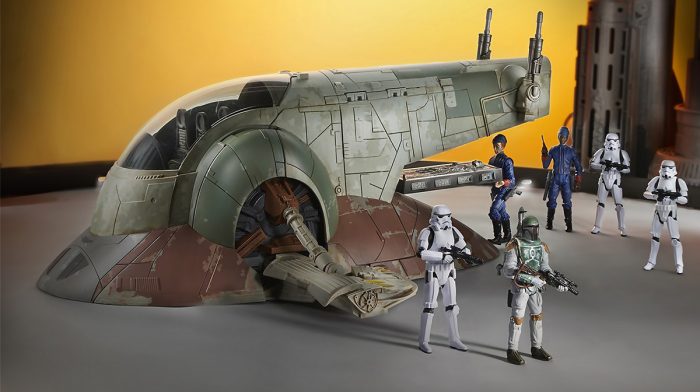 That's right! You guessed it! This Black Friday we also have a collectable sale going on so you can find a neat addition for your own collection, or a gift for a loved one – at a great price of course.
We have slashed prices on a range of Hasbro replicas and action figures, other collectables, and you can get 30% off a handpicked selection here too.
Funko Pop! Offers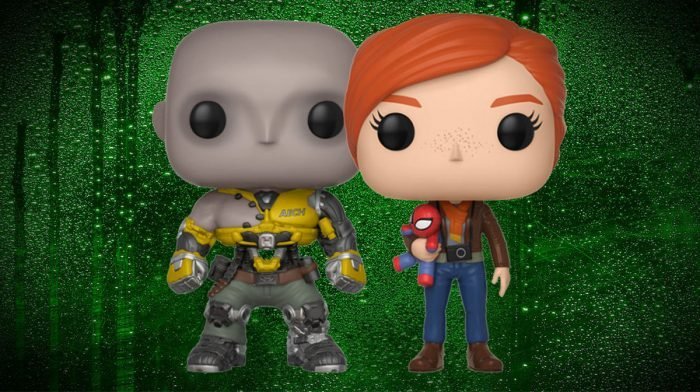 Talking of collectables, we also have special offers on a range of Funko Pop! vinyl figures, as well as other Funko products including their Funkoverse strategy games.
Save big on this range of Funko products, and get 50% this wide selection of figures which features the likes of Pennywise, Thanos, James Bond and many more.
Tech Savings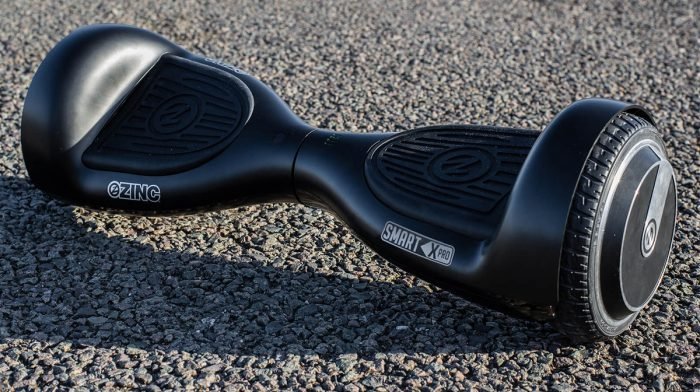 Looking to upgrade some of the technology in your life? Well you can also save yourself some money with our Black Friday price drops on site.
Check out our clearance sale which features products from Urbanears, Bang and Olufsen, Beats and plenty more.
LEGO Sale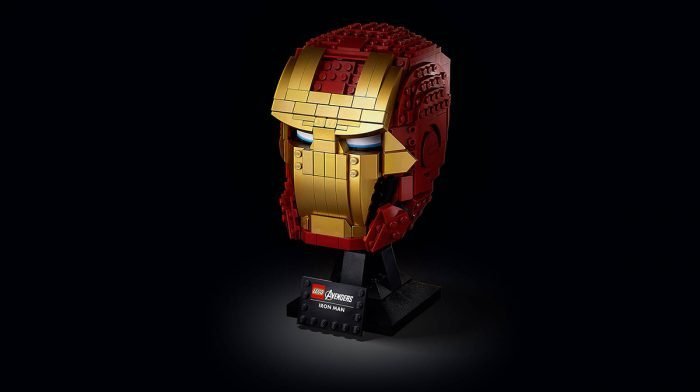 Who doesn't love LEGO? The classic toy never gets old and a new set is always something to get excited about, providing much entertainment
This Black Friday then we have slashed prices on a range of LEGO products so you can save big on popular sets including Super Mario, Star Wars and Marvel.
3 For £18 Gifts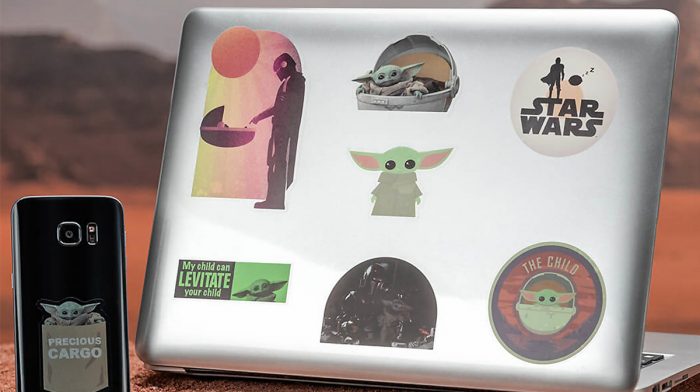 It is that time of year again, Christmas is approaching and so the present hunt is on, as you embark on a mission to find the right gifts for your friends and family.
So you best not miss your chance to get three gifts for £18 this Black Friday, all of which will make for great stocking fillers.
Just add all three to your basket and the discount will be automatically applied.
40% Off Homeware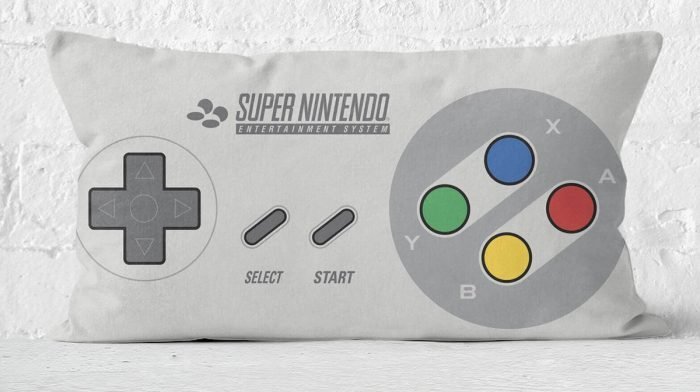 Looking to freshen up your home with some pop culture themed homeware?
Well if you are, you have come to the right place as this Black Friday you can get 40% off a wide range of our geeky homeware from cushions, to blankets, to mugs and more.
Just use the code 'HOME40' at the checkout for the discount to apply.
Clothing Offers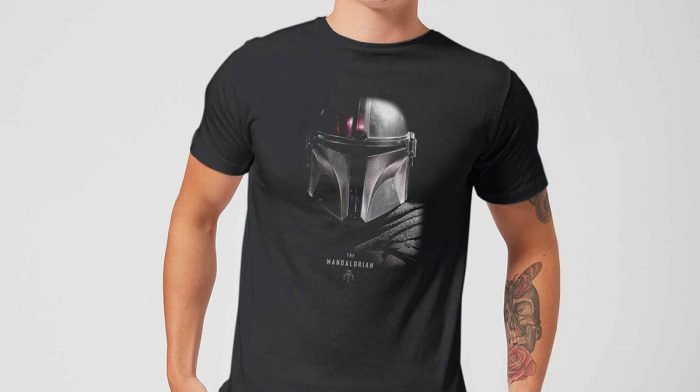 And last but not least, we also have various clothing offers on so you can pick up some bargains this Black Friday.
Get 40% off thousands of products here using the code 'BLACK40' at the checkout, and take advantage of 20% off our special and exclusive collections including our Super Mario, horror, Star Wars and The Legend Of Zelda ranges.
Meanwhile all of our varsity jackets are only £19.99 this Black Friday, and you can get our famous ten pack of mystery geek t-shirts for £29.99 – whilst stock lasts of course.
Check out the full range of Black Friday offers here and sign up for email alerts here.
For all things pop culture and the latest news, follow us on Instagram, Twitter, Facebook, YouTube, and TikTok.