The race is on for Fallout fans to pick up the latest stunning model car replica from The Wand Company.
This limited edition Military Fusion Flea die-cast replica is the latest Zavvi exclusive from the collectables company, inspired by the video game franchise.
The Chryslus Military Flea is available to order now and like all of The Wand Company's excellent Fallout replicas, you'll need to be quick to pick up one of these exclusive items with only 1,200 available worldwide.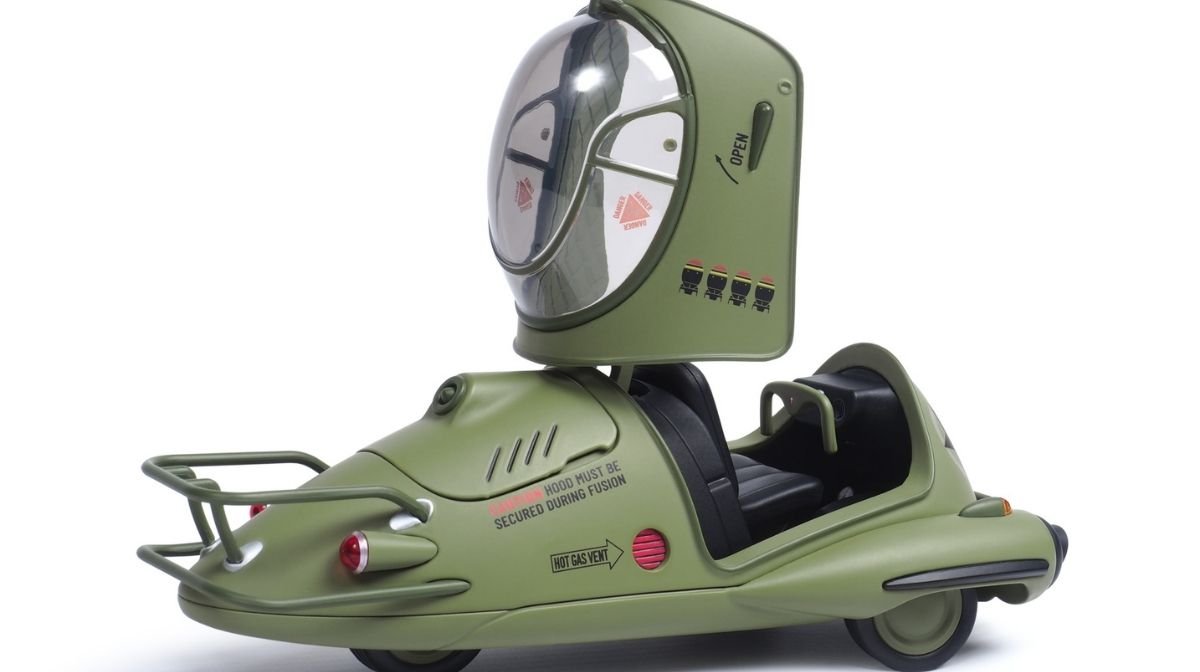 Based on the diesel fusion engine in the game, this highly detailed replica looks like it has just driven out of the post-apocalyptic America of Fallout.
The model is designed to replicate the specially commissioned military scout vehicles which are covertly deployed along the US Army's advancing fronts in the game.
And it comes complete with special infantry patch and commemorative postcard from the Alaska campaign.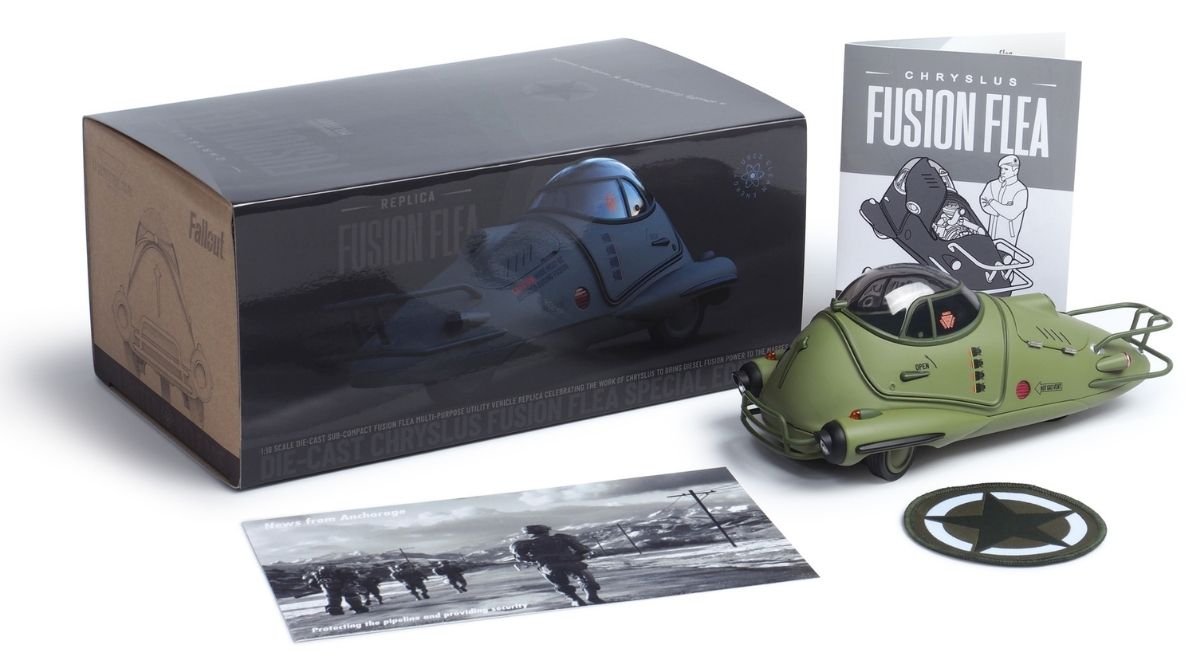 It boasts matt green paintwork, and a tinted canopy with ejector seat warning. Inside you'll find the cockpit, and by lifting the engine hood, you'll see it still has that nuclear glow from the engine bay.
The three wheel ultra-sub-compact single-seater military vehicle has been carefully made from a mix of thickly painted die-cast metal, engineering plastics, and thermoplastic rubber.
As with all of The Wand Company's Fallout models, the attention to detail is impressive.
This special edition vehicle is perfect for any Fallout fan, so order now while stocks last.
Shop our full range of Fallout merchandise here.
For all things pop culture and the latest news, follow us on Instagram, Twitter, Facebook, YouTube, and TikTok.