Celebrating the release of brand new game Pokémon Snap, our Pokémon: Vacation Vibes clothing range has landed!
An all-new game inspired by the 1999 Nintendo 64 original, Pokémon Snap is an adventure for the Switch that will take you from island to island on an ecological survey, photographing Pokémon and building your own Pokémon Photodex!
Chilled, colourful and most importantly fun, it's everything you could want from a Pokémon game, and so we decided to celebrate the launch with a collection of clothes featuring designs inspired by the new adventure.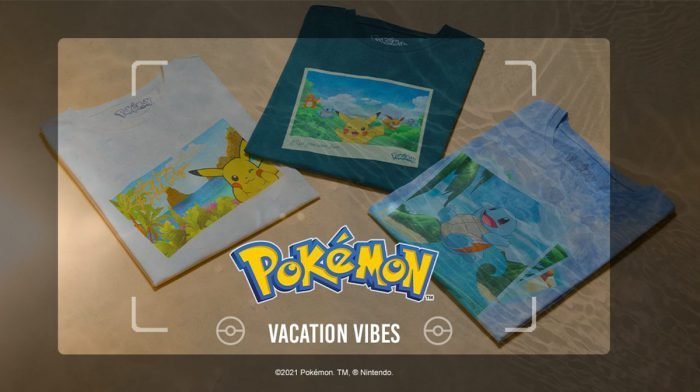 Each one of the five t-shirts in the range features a snap of your favourite Pokémon having fun on holiday, mirroring the shots you can take in the game itself.
On one design Pikachu sends you a postcard wishing you were here, whilst another features Polaroid style photos of Eevee, Squirtle and co. hanging out on the waterfront.
They are clearly ready to hit the beach this summer, and so will you with these bright designs! Also with the shirts coming in unisex fit, anyone can wear them.
The only question left then is which one will you choose?
Shop our Pokémon: Vacation Vibes clothing range here.