We are striking first, we are striking hard, and we are showing no mercy as we launch our exclusive Cobra Kai collection.
Based on the original Karate Kid movies, the show follows Johnny Lawrence as he reopens the Cobra Kai karate dojo, rekindling his old rivalry with the one and only Daniel LaRusso.
Audiences quickly fell in love with the series' endearing characters, sharp comedic wit, taste for nostalgia and crucially its underdog spirit.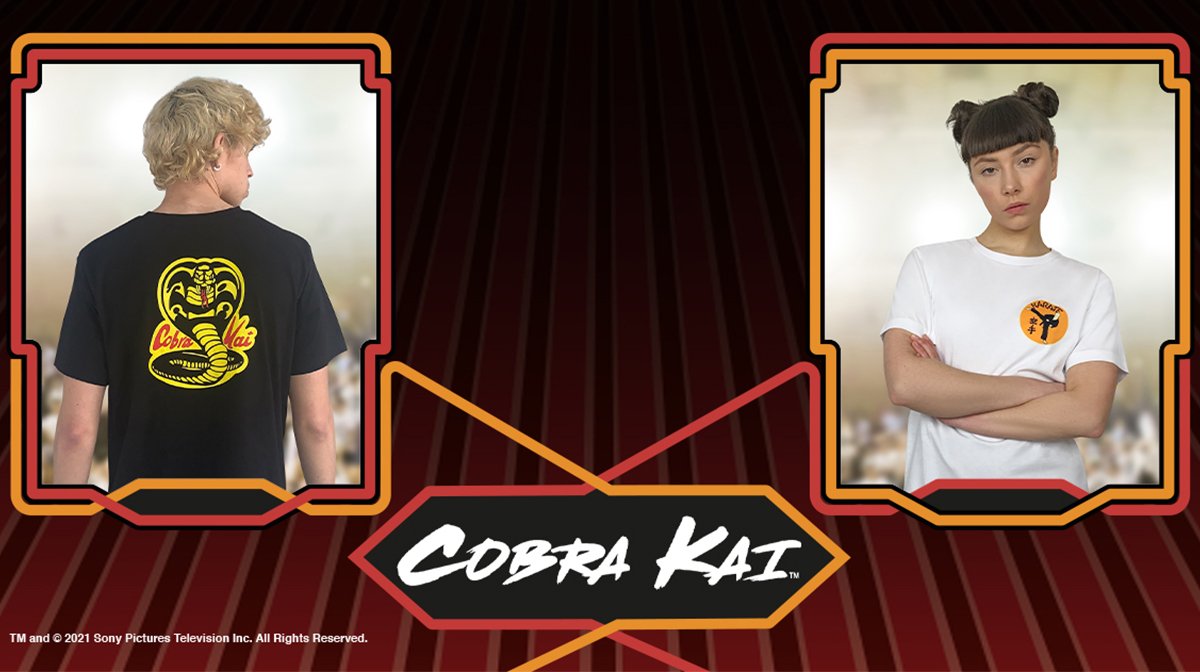 All of which our exclusive range celebrates with designs that pay homage to the wonderful world of Cobra Kai.
The collection of clothing and accessories are all adorned with motifs from the show, including the karate icon, the Cobra Kai logo itself and the one for the Eagle Fang Karate dojo too.
Every item of clothing, which includes vests and a varsity jacket as well as t-shirts, is unisex so any wannabe karate kid can sport it.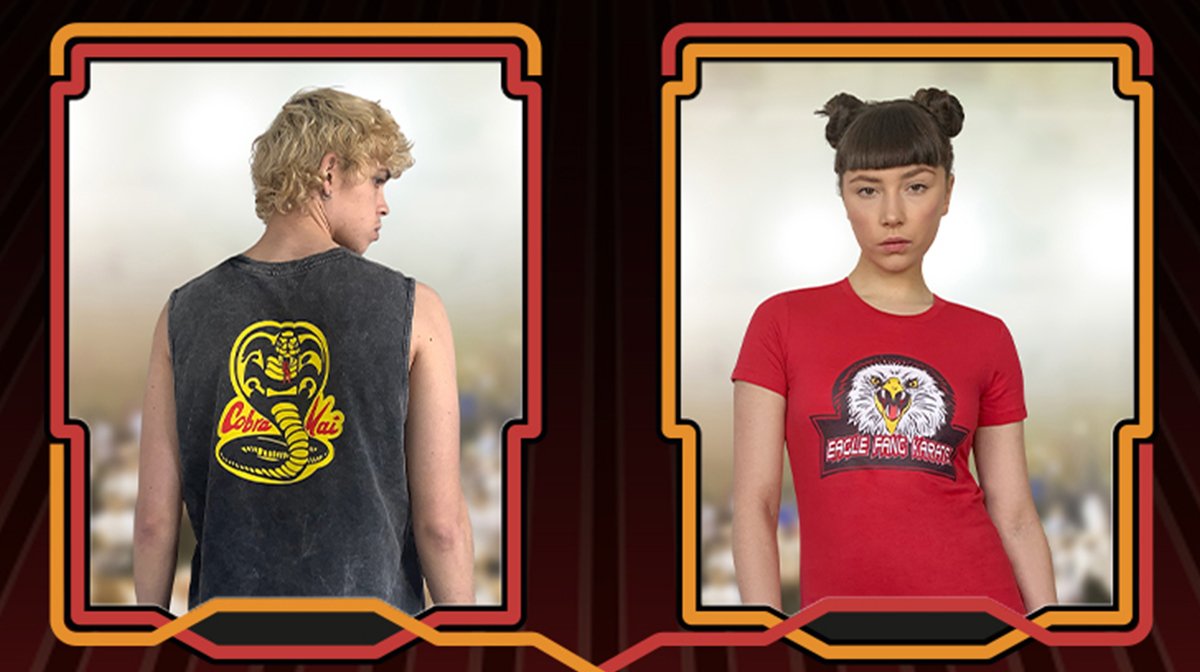 And as we said above it isn't just clothing, as the collection features a range of accessories too including an awesome gym bag which you could take with you to karate class.
Other karate training essentials include a bath towel and insulated water bottle, both of which feature that famous snake that is central to the Cobra Kai logo.
So what are you waiting for? Strike first and strike hard now on kick-ass designs you don't want to miss out on.
Shop the full range here.