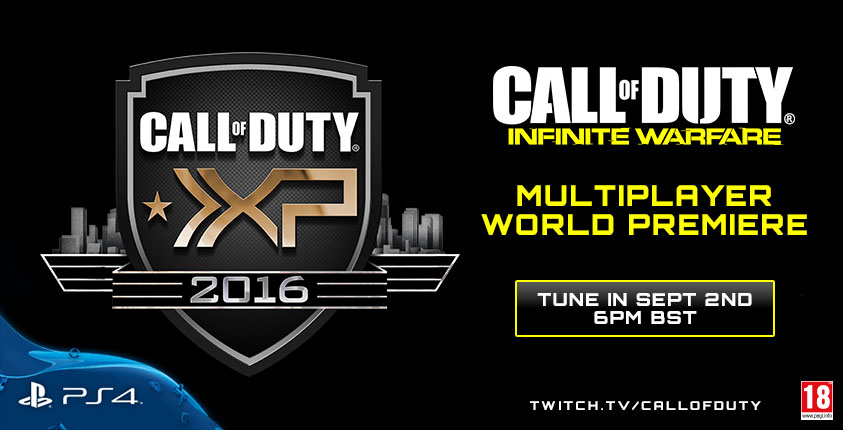 Click The Image Above To View The Live Stream.
Call of Duty: Infinite Warfare's multiplayer gameplay will demonstrated for the first time today at 6:00pm (UK). The world premiere will take place at the Call of Duty XP, a large scale convention event happening over in Los Angeles. Check out the live stream below…
Attendees at the XP will be able to play the multiplayer mode in addition to the Zombies and Spaceland enviroments. It's reported that the latest multiplayer mode will include a new feature – combat rigs. These are individually tailored amour suits which are adapted to a player's game style and combat technique. Each of the rigs will feature one of three weapons for selection. Additionally, they'll provide specific traits giving battlefield players boosts when required dependent on their game-play.
Call of Duty: Infinite Warfare is set for release on November 4th. It will be available on PlayStation 4, Xbox One, and PC. Make sure you're first in on the action, pre-order your copy from Zavvi today.