Great Scott! The Zavvi Gallery exclusive Back To The Future print has landed and woah, it is an absolute dream.
Zavvi Gallery is home to prints and posters from the best designers and illustrators in the business, becoming a part of the growing alternative movie poster scene.
And the latest addition is this gorgeous giclee which celebrates the 35th anniversary of the iconic movie, titled 'Sorry About Your Barn'.
The Zavvi Blog chatted to artist Caroline Vermeir about the inspiration behind the print, the design process and why she loves Back To The Future.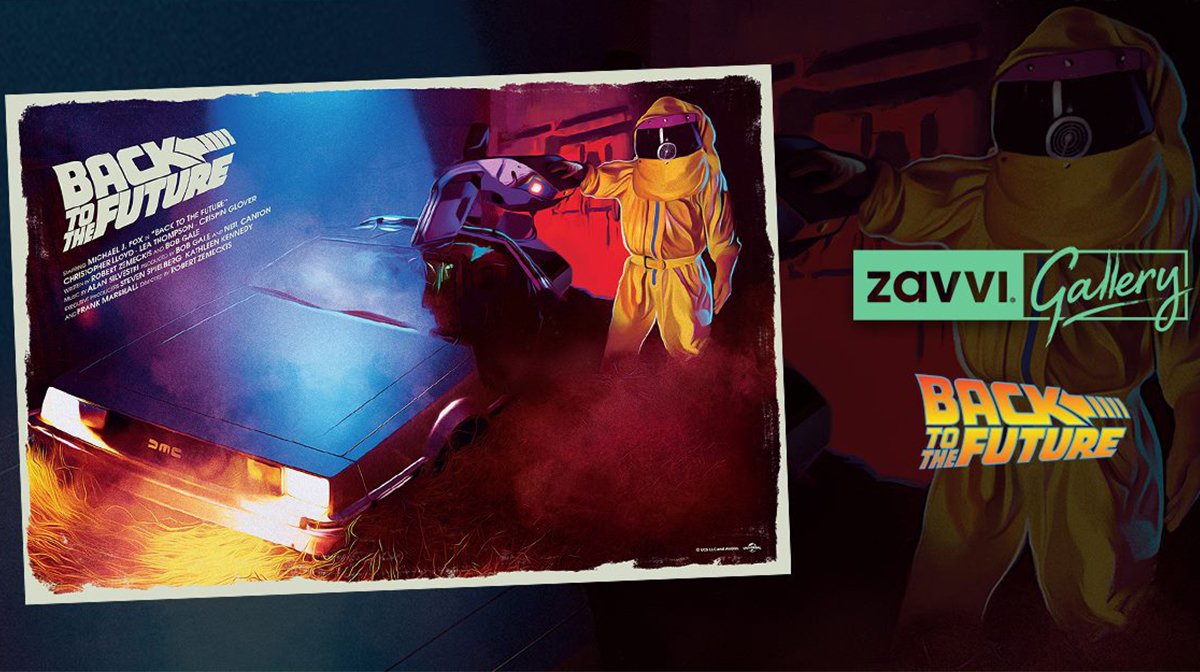 I saw Back To The Future for the first time in 2015, when I was 25. I always feel a bit ashamed when I admit this, because most people saw it when they were a kid, but that's the great thing about this movie right, it's timeless! Even though I saw it just a few years ago, I've been obsessed with it ever since. I saw the second and third movie on the same day, or the day after.
To me it is one of those films that is more than just a movie. A philosophy, a lifestyle. There's a few pretty awesome one-liners such as 'if you put your mind to it, you can accomplish anything' that really stuck with me. Everything kinda just falls into place. The casting, the soundtrack, the lightness, history, pretty accurate ideas of what the future might look like, humour and action. To me it's the perfect movie.
It's influenced me and my work in every possible way – whenever I have a bad day, I just have to put on BTTF and I will feel better instantly. I have seen a lot more 80's movies since I saw BTTF too. It's made me more interested in this decade. I was born in 1989, yet I didn't really know anything about the time that I was born in.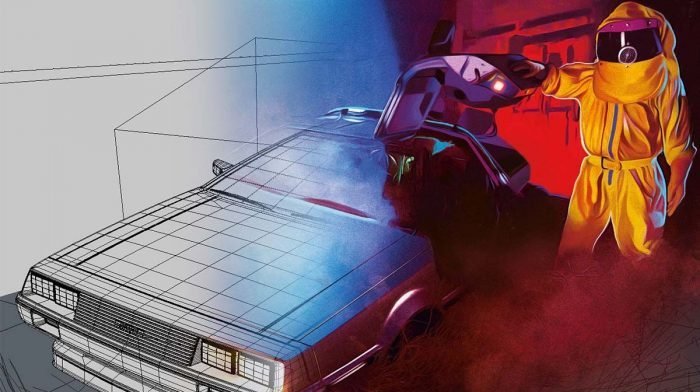 When I start thinking about a design, the first thing I do is watch or revisit the film or show. Then I start sketching, think about a concept, look at interesting details and iconic symbols that might help me create a really recognisable image. I wanted to choose a really iconic scene everyone would recognise immediately so I picked the first occasion where Marty actually sets foot in another dimension or time, from 1985 to 1955. I figure that's where the whole rollercoaster starts.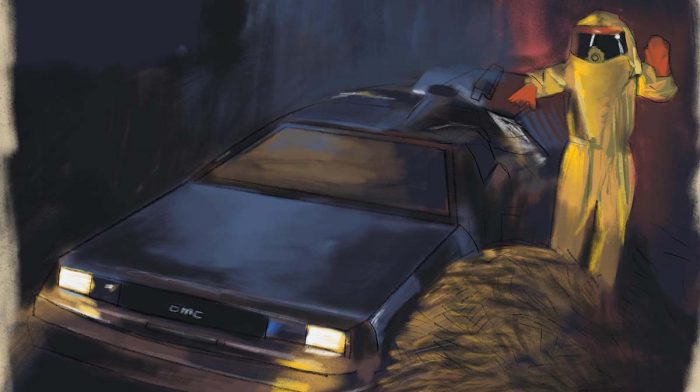 At first I was a bit afraid because BTTF is my favourite movie ever, and that might've been a major obstacle. I really, really wanted to nail it. So first I had to get rid of those imposter syndrome feelings, but once I started, not much changed. On the contrary, I was really convinced I was on the right track.
Fun fact: I share my birthday with Michael J. Fox which is the 9th of June! Oh and, this year I finally met Christopher Lloyd!
The print will be live for seven days only exclusively on Zavvi, so hurry and secure yours.