The ACME Corporation has been a prominent feature in the popular Road Runner and Wile E. Coyote animated shorts from their very beginnings.
Continually popping up in the Looney Tunes cartoons, ACME is infamous for its wild and wacky inventions, which usually catastrophically backfire at the worst possible time.
Which is ironic since the company's name derives from the Greek word meaning the peak, zenith or prime.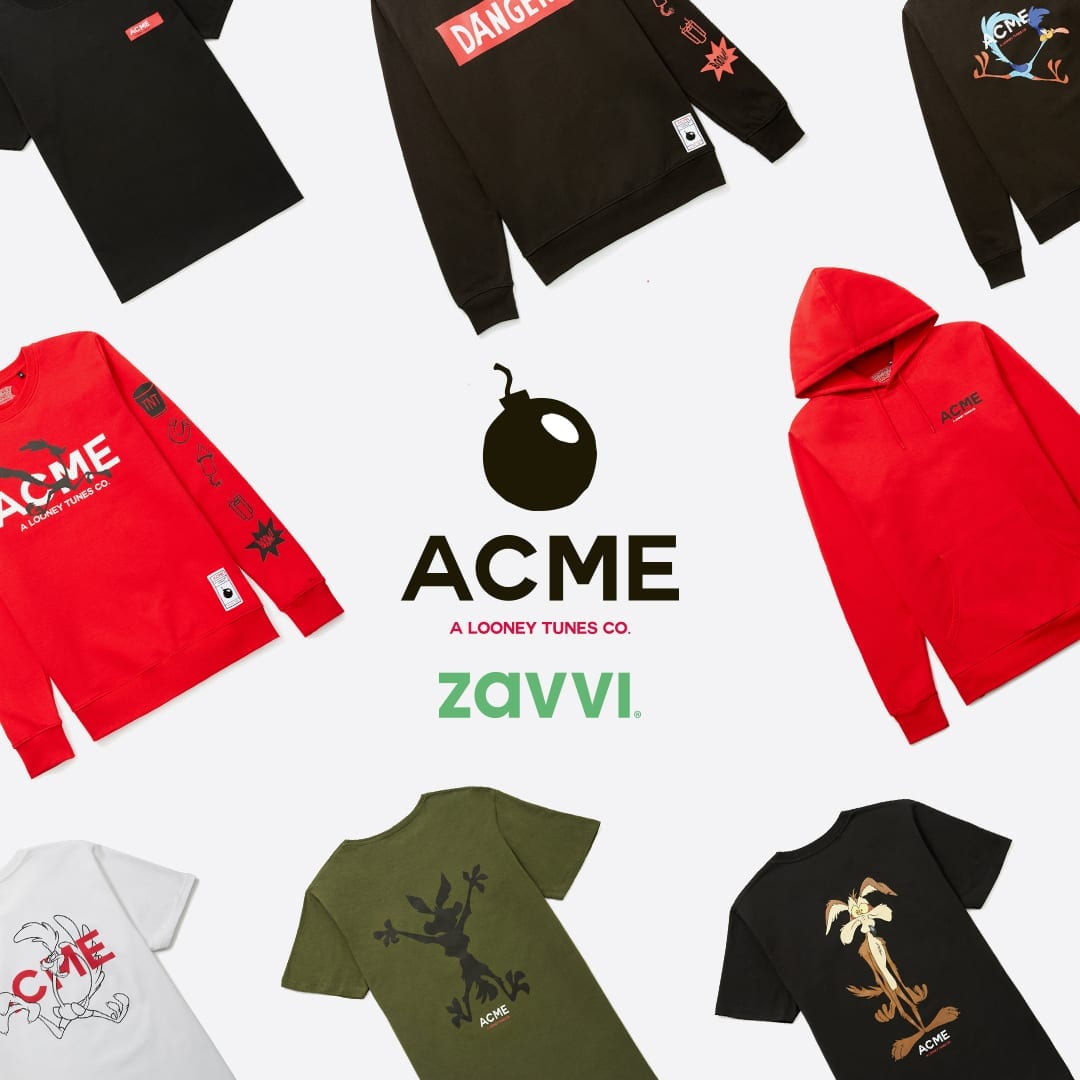 Yet despite their faults, we love ACME's rocket-powered roller-skates, dehydrated boulders and jet-propelled unicycle.
The company seems to run on endless imagination, so we thought they would be the perfect inspiration for a capsule.
Hot off the production line, our ACME collection celebrates the corporation's creativity with playful and fun designs featuring Road Runner and Wile E. Coyote.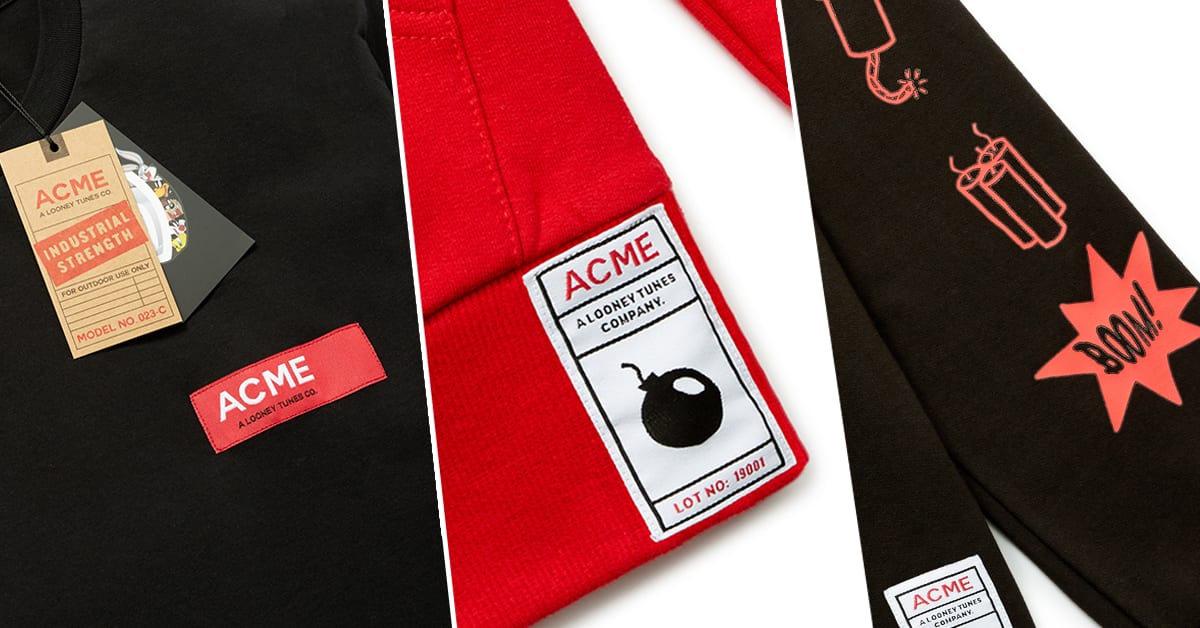 Designer Ian Hughes told Zavvi the new range aims to encapsulate the fun nature of the ACME corporation.
He said:
It's mischievous, like the world of ACME, Road Runner and Wile E. Coyote. Every episode is centered around some kind of invention, and often explosion. We looked at ACME because we wanted to take it in a different direction, and reinvent the aesthetic. It was perfect since we wanted to do something quite graphic led, bright and colourful, with a strong branding.
Although the ACME Corporation is a subtle and more obscure part of the Looney Tunes world, it does stand out, and so does the range.
We can't wait to wear the ACME logo with pride. Shop now. Only available for 7 days.