2018 was the year Halloween came home. Director David Gordon Green's revisionist sequel erased the history of the series, acting as a direct follow-up to John Carpenter's legendary 1978 original.
Helmed as a return to form for the franchise, all eyes are now on this year's Halloween Kills which aims to up the ante before the trilogy bows out with Halloween Ends in 2022.
This sequel picks up the story directly after the events of Halloween, when the Strode family left Michael burning – although their torment is far from over. The Shape returns, and the bloodbath continues.
Green takes an aggressive approach from the opening; Halloween Kills is more violent, more raw and more action-packed.
The director spoke to us about how the film unleashes a new side of both Michael Myers and the community of Haddonfield. And he also teased his upcoming sequels to The Exorcist and Hellraiser too…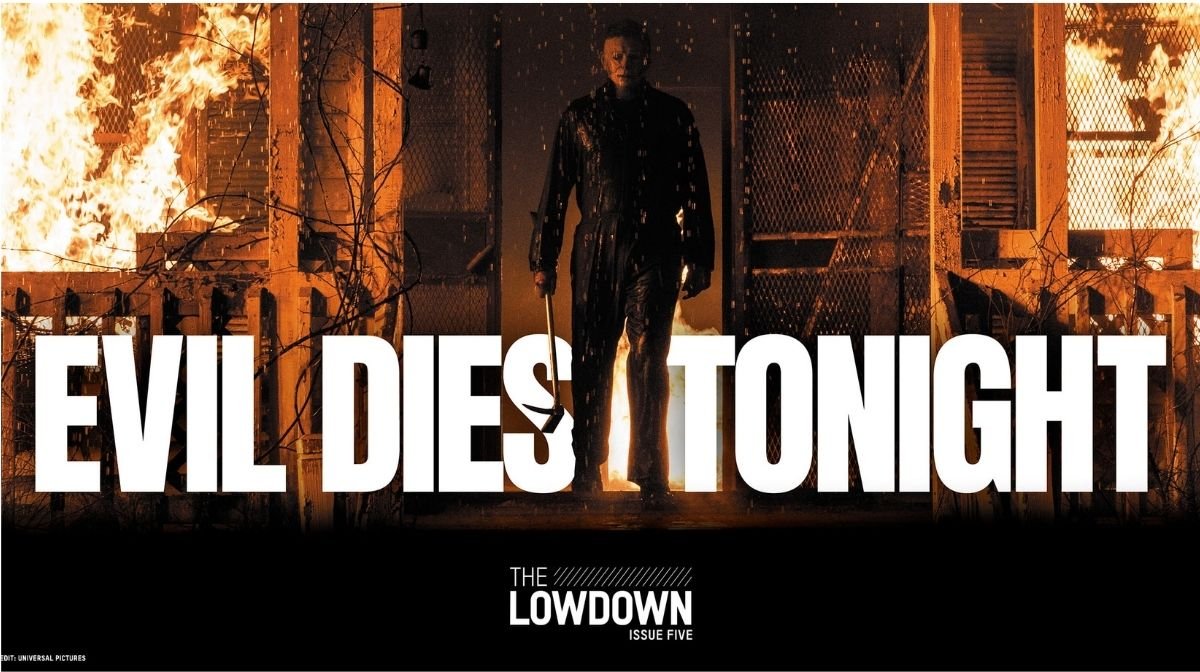 Read the full interview in the latest issue of our free digital magazine The Lowdown.
Halloween Kills is out in UK cinemas from 15th October.