In July 2021, the season finale of hit show Loki dramatically changed the future of the Marvel Cinematic Universe (MCU).
The sacred timeline was broken and the multiverse was let loose, which we have explored further in projects such as blockbuster Doctor Strange In The Multiverse Of Madness – but nothing so far has directly dealt with the consequences of Sylvie and Loki's actions. Until now…
Ant-Man And The Wasp: Quantumania kick-starts Phase Five of the MCU, which forms the second part of what is now being dubbed The Multiverse Saga.
Laying the foundations for the action to come, the film properly introduces the big bad that will dominate this next chapter: Kang The Conqueror.
First teased during the Loki finale two years ago as the threat the Time Variance Authority (TVA) had been attempting to hold back, Kang has finally arrived on our screens. That's right folks, sh*t is about to get real.
For those unfamiliar with the comics, Kang The Conqueror is a time-travelling entity who has the rather lofty ambition of ruling all of time and space.
Posing a grave threat to anyone he encounters, Kang will stop at nothing until he has conquered every world, in every reality, in every timeline.
Known for being one of the most fearsome comic book villains of all-time, actor Jonathan Majors hopes to bring that across to the MCU. But what is it exactly that gives Kang that edge, making him more dangerous than the likes of Thanos, Ultron, and the Scarlet Witch?
For Majors, it all comes down to the fact that Kang is simply human, showing the potential of where we could all go when we are in pain – and everyone feels that pain at some point in their lives.
He explained to Zavvi: "It's because Kang is you and me. We recognise pain in each other and because Kang is a human being, I start thinking if that happened to him, if he's behaving like this because something of a great magnitude has happened to him, I can't imagine the lengths he is willing to go.
"It feels as if what has happened to Kang is extremely personal which is dangerous – people do incredibly horrible things when something happens to them personally, and people also do incredibly beautiful things when something happens to them personally.
"It could have been Kang The Creator or Kang The Conqueror, but something happened and he went that way. I think we can all relate to him."
There's also the small matter that Kang is able to travel to any timeline and alter it as he pleases, which makes him quite the menace. Majors laughs: "Also, comic books! He knows everything and can control time, moving through it.
"And time touches everything, simply everything – not just humans, every single thing is affected by time. His highest level of intelligence surrounds the ideas of time, which he can manipulate for his benefit and for others, failure."
You can read the full interview with Majors and co-star Kathryn Newton in the latest edition of our free digital magazine The Lowdown.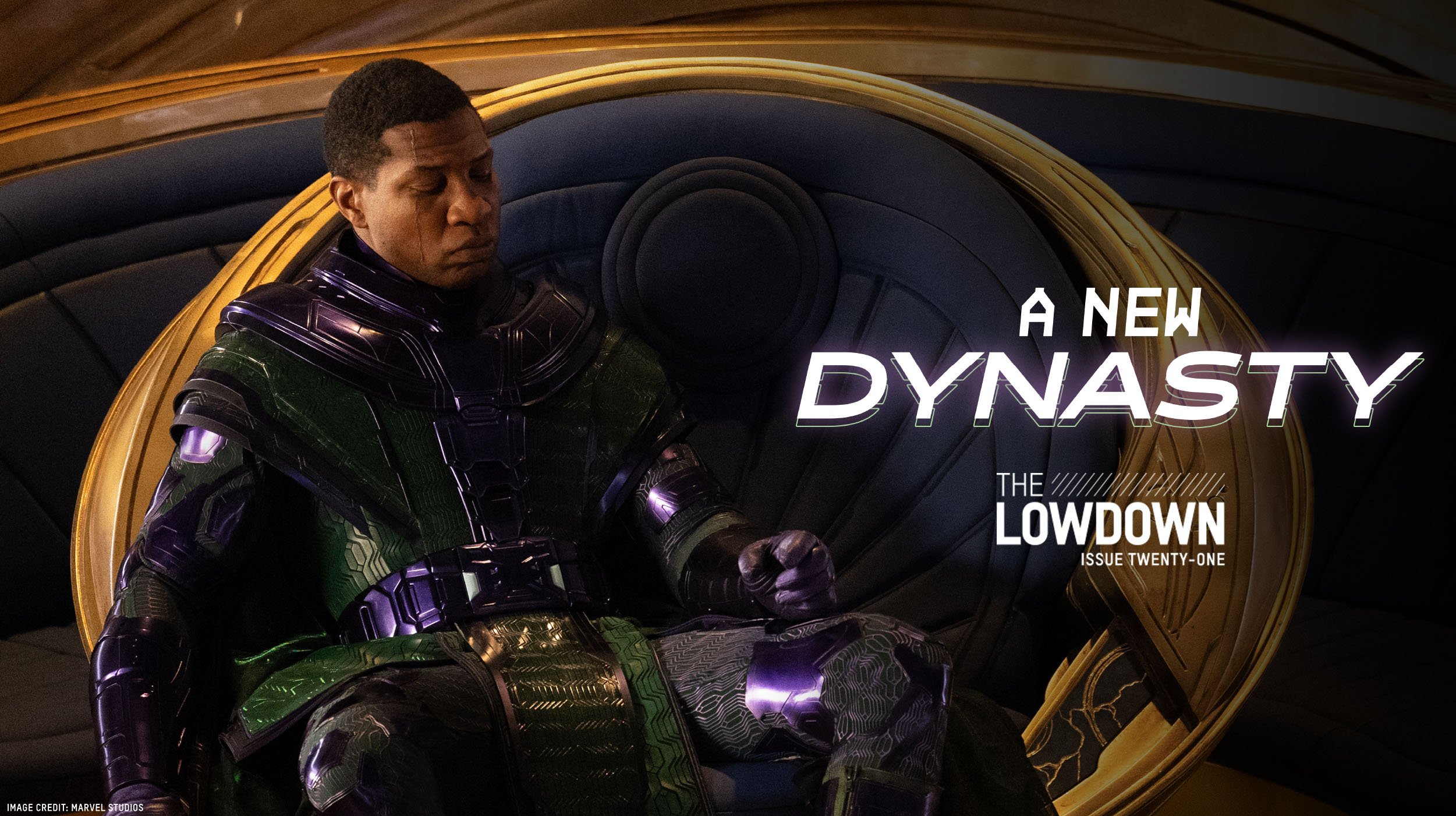 Ant-Man And The Wasp: Quantumania is released in UK cinemas on 17th February.